Noob is persistent!   Yesterday marked the 100th post.  It's been nonsequitir.  It's been inane.  And it's actually be self-educational and fun.  Noobites, I hope you, too, have found it to be all these and more.
But flibber flabber!   Noob is flighty.  I did it again.  Seattle and Vancouver played the first leg of their conference semifinal last night.  Noobites, your captain is mortal.  But it ended in a scoreless tie any.  Fruit those guys.
Now, Relegation Monday!  Let it wash over you.  In addition to our usual Tracking of a handful of important games, we'll also get to know some teams that are on the other end of their league standings.  Soon, they may be dropped a division, ne'er to be seen again.
Portland Timbers vs. Houston Dynamo – MLS playoffs
This one should go down to the wire, even as a #1 vs. #4 seed matchup.  As more seasoned Noobites know, Noob and the Management have no love for Swamp Cities.   So here's to hoping Houston find it's a tripwire and they fall on their faces.  This first leg was actually played in Houston.   RESULT:   0-0
Toronto FC vs. New York Red Bulls – MLS playoffs
#1 vs. #6 seeds.  I wonder if the players on teams owned by Red Bull get tons of free product.  Noob likes to mix his with Kenyan milk-tea.  This may explain some things.   This first leg was actually played in New York.  RESULT:   Toronto   1-2 
   Perhaps this needs be explained first.
Burnley vs. Newcastle – English Premiere
For some reason, Burnley can't score at home.  They're in 10th despite this, hosting 8th place Newcastle.  The visiting Magpies hope to continue their exciting stay in the top half of the standings.  Pretty darn good, given that they just returned to the EPL this season.   Burnley to 7th, Newcastle to 9th.   RESULT:   Burnley   1-0
And now, let's shake hands with some bottom-dwellers!  
Las Palmas vs. Deportivo la Coruna – Spanish Premier
Three of this league's 20 get dropped down at season's end.  Currently, Las Palmas is in 17th.  They've actually won twice in nine tries, but they've gotten no draws.  La Coruna isn't faring much better at 15th.
Noob is drawn, for some strange reason, to top-flite teams in island locales.   Turns out Las Palmas' home is the Canary Islands, just 100 miles west of Morocco!   They are being considered for Adoption.   RESULT:   La Coruna   1-3
  But maybe we could talk about the gaudy crest before you make a home visit to Noob.
Hellas Verona vs. Inter Milan – Italian Serie A
Two weeks ago, Hellas Verona was featured on Relegation Monday.  They beat a fellow Drop Zone team and climbed out.   They're back.  And this time, they get a tough game with the league's #4 side.
Last time, we learned they are the Mastiffs.  They are also known as "The Scaligers", named for 13th C. Lords of Verona.   RESULT:   Inter   1-2
   Statue at the Scaliger tombs in Verona.
Terek Grozny vs. Anzhi Makhachkala – Russian Premier
mah-Kahtch-kuh-LAH.   Noob hasn't checked in with our more Russian-knowledgeable pal The Management yet, but I'm pretty sure that town name translates to "can't play defense".   Anzhi's given up an astounding 31 goals in just 15 matches.  That's nine more than the next worst in the league.  They're in second-to-last while Terek Grozny is 11th.  Still in the Drop Zone.   RESULT:   1-1
Brondby vs. Randers – Danish SAS-Ligaen
Last place-Randers, you're becoming a regular!   You beat a team a couple leagues below you in your FA Cup recently.  Before that, you were on another Relegation Monday, earning a tie!   Noob's watching his mailbox for thank you-swag, hoping you thought to send some before things go south against #3 Brondby.   RESULT:   Brondby   3-1
  Those gloves would make nice swag, creepy lady.
PAOK Salonika vs. Asteras Tripoli – Greek Super League
Tripoli is tied for last place.   Three teams will get sent down at season's end.  The "Star of Tripoli" has been dreadful at home, but I'm sure they'd still rather be there than playing #3 PAOK on the road.   RESULT:   PAOK   0-2
Lillestrom vs. Aalesund – Norway Eliteserien
AW-Luh-soon.   Second-to-last, but at least you're way ahead of Viking.  This is a gettable road match, as Lillestrom is only a couple spots up the standings.  Tangotroyene = "Tangoshirts".  You've a glorious nickname!  Get above that line.   Or not.   RESULT:   Lillestrom   4-0
  Smiffys!  You know you've been tango'd.
Defensa y Justicia vs. Olimpo de Bahia Blanca – Superliga Argentina
Likely no swag coming Noob's way from O.B.B.   We know them from Tracking their recent loss to second-division Deportivo Moron.  And I cheered.  Lustily.
So go ahead, get mad, Aurinegro.  But though you're on last in the league this season, you're only in the fourth-to-last Relegation slot in the three-year table that determines such.  Stay focused.  DyJ's only won one game themselves.   Still in the Drop Zone.   RESULT:   1-1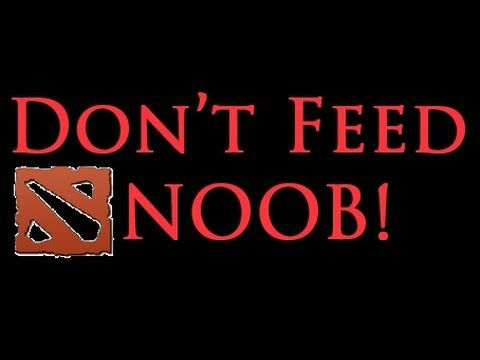 Now, hold on just a goldurn minute there, Olimpo!