By and large, weekends are for league games.   Mid-week matches are for tournament/cup play.   Today is absolutely overrun with various nations FA cups!    Rather than try to pinpoint which matches might be a trifle "better" than others, Noob's going a different route.
Most of the Tracked games here will involve "minnows" – teams from far down the league pyramid in their nations.  They are what make the events so fun, seeing how far they can really go!   I'll make an effort to continue Tracking these underdogs, should any survive.
River Plate vs. Lanus – Copa Libertadores
If this game is really on, that must've been a reserve side that lost yesterday in the Copa Argentina to third-tier Deportivo Moron.  Because there's no way they would do split squads mixing starters and bench guys for both.  CL is just too important.
The winner of this two-legged semifinal will get either Ecuadoran side Barcelona S.C. or Brazilian bigshot Gremio.   Holding serve.   RESULT:   River Plate   1-0
AFC Bournemouth vs. Middlesbrough – EFL (Carabao) Cup
With so many games to choose from, going with one involving my beloved Cherries!   Bournemouth is having a devil of a time in Premiere League, but they've made it to the Fourth Round of the second-most prestigious tournament in England.  They've got a fair draw, too, getting a .500 second-tier team coming to their place.
Noobstradamus meditated for many hours in the dark, the only sensory input from a shrouded Yankee Candle, 'Cherries on Snow" scent.  Coincidence?  Maybe.  Interfering?  Quite possibly.   But the vision is 3-1 Bournemouth.  Let it be so.   And so it was be'd!   RESULT:   Bournemouth 3-1.
  And you thought Noob was making up that scent.
Tottenham Hotspur vs. West Ham United – EFL (Carabao) Cup
Mmmmm.   Ham.   Now slated for tomorrow
  NOT country ham!   Noob would rather eat an old camel saddle.
America vs. Cruz Azul – Copa MX
Really good Copa matchup, especially considering we're only in the Round of 16.   It's the league current #2 vs. #7.  More than that, neither of these teams are exactly masters of defense.  Should be entertaining.
Toluca vs. Atlante – Copa MX
Bad news, Atlante.  Copa MX bracket assignments are not random, so you get #1 seed Toluca at on their pitch.  The good news is, you've been playing smoking hot football in second-tier Ascenso league.  Oh wait.  You're in second to last.  My bad.  Noob is in possession of that bad.   Noob is doubly sorry now.   Upset!!   RESULT:   Atlante   1-1  /3-5 pk
   Noobpolean Dynamite.
Cartagena vs. Sevilla – Spanish Copa del Rey
It's only down to the last 32.  A few minnows survive this long, so it's a fun time!  Kind of like rooting for that #13 seed that somehow wins the first two games in NCAA basketball tournament.
Cartagena plays in the regionalized third tier of Spanish soccer.  They're in 4th place in their league, but even for just being 10 games In the race is wide open to at dozen teams or so.  Cartagonova is a major naval base, which explains the kind of children's book drawing-submarine on their crest.   Oof dah.   RESULT:   Sevilla   0-3
   Boaty McBoatface would kick.  Your.  Ass.
Schweinfurt 05 vs. Eintracht Frankfurt – German DFB Pokal (FA Cup)
Schweinfurt's a silly-looking name to Noob.  One of this Bavarian fourth-tier teams's nicknames is "die schnudel".  One translation my buddy found indicates this translates to mean a miser or niggardly person.  I found one that indicates is means the cable and plug from an overhead projector.   Kicked right in the schnudel.   RESULT:   0-4   Entracht Frankfurt
   Is -that- a schnudel??
Western Sydney FC vs. Adelaide United – Australian FFA Cup
Last league season's 9th and 6th place teams face off in this semifinal the right to get a dingo skin boot planted in their arses by Sydney FC.   RESULT:   Adelaide   1-2
   What the…
Atletico Tucuman vs. Velez Sarsfield – Copa Argentina
This is a really well-balanced matchup.  Despite the fact that neither is doing particularly well early in the Superleague season, the winner has a darn good shot at advancing past the next round and into the finals.  Rosario Central awaits the winner, and that team is off to an even poorer start.   RESULT:   Tucuman   1-0
North Korea vs. Mexico – women's international friendly
I wonder if enough on either side understands the other's language enough that they can enjoy some friendly banter, jokes about Trump.  Also, North Korea's actually a top-10 national team worldwide.   RESULT:   North Korea   1-0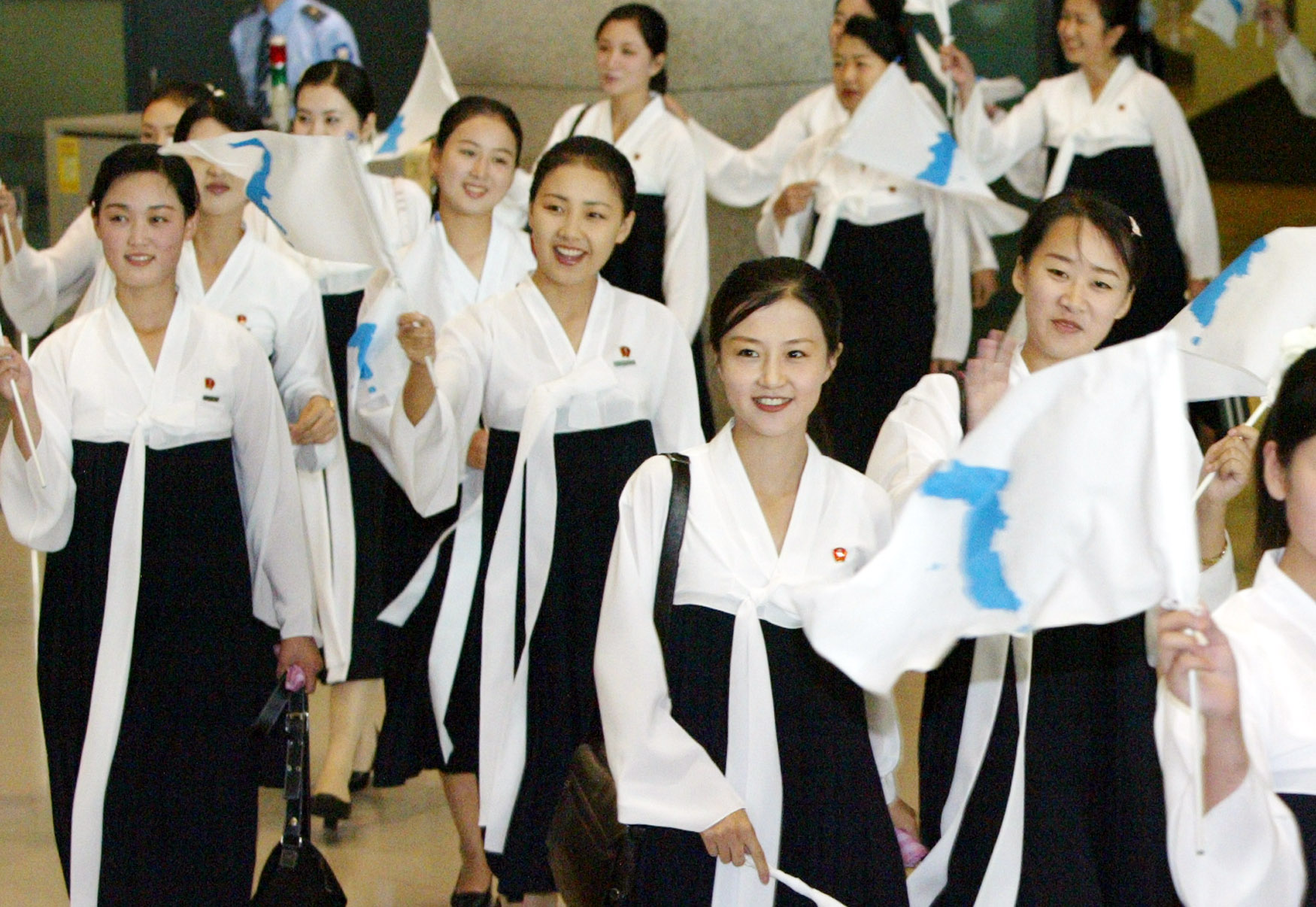 Must admit, their cheerleading outfits are unique