Meadowlark Lemon's got nothing on us- let's globetrot, it's Friday!   For the newest Noobites, they're just aren't usually a lot of premium matchups (or matches in general) on Fridays.  And Noob won't slacken on criteria for what matches to Track.   So we list our usual "important" matches first, and then it's off to jet around the world!  We check out matches from far less-heralded soccer countries.  Passports out.
West Ham United vs. Brighton & Hove Albion – English Premiere
15th vs. 14th.  It's the only EPL match today.  West Ham has trouble on defense.  B&H is allergic to scoring.  West Ham will get a 1-0 win.  Noobstradamus has foreseen and spoken.   RESULT:   B&H   0-3
   Am I prognosticating or dropping a hot deuce?
B.  Morelia vs. Leon – Liga MX
5th hosts 6th.  These two are on the rise bigtime right now, having collectively won five of their last eight matches.   RESULT:   0-0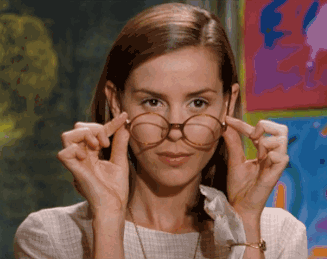 Yup.  These clubs are naughty librarian-hot
FC Midtjylland vs. AC Horsens – Danish SAS-Ligaen
It's 'mid-jee-lahnd'.  Noob -thinks- the visitors are 'hore-shans', though that might be more proper to Swedish. I can't keep all this Laplandic stuff straight.  Find a Sami or something!   The stress… 2nd hosts 4th.   RESULT:   Midtjylland   4-2
   No, no.  Not the acronym.   I'm meant a native, first people-y type person from that region of the world.
France vs. England – women's international friendly
"But when the blast of war blows in our ears, Then imitate the action of the tiger."   RESULT:   France   1-0
   Maybe not -all- the actions of a Tiger, eh, Will?
Al-Jazira vs. Al-Wasl – UAE Arabian Gulf League
The Cheetahs are back for a second straight Globetrotting Friday!   Noob's not really thinking Adoption, but it is nice to see a familiar name of a less familiar place.  This time, Al-Wasl's on the road, and playing the defending league champion to boot.
As prevalent as that word seems to be these days, "jazira" means "island".  Noob learningness.   RESULT:   0-0
Song Lam Nghe An vs. CLB Hai Phong – Vietnam V-League
First time Track for this league!   9th hosts 7th.   Fun fact:  Nghe An, which is the name of the province from which the home side hails, translates to "governance in peace".   RESULT:   Hai Phong   2-3
  Green tea islands in the province.
CR Belouizidad vs. CS Constantine – Algerian Pro League
Last week, we said hello to CRB, too!   They didn't fare so well, but after slipping a notch they are back in 1st.  CS Constantine is 4th.  Chabab Riadhi de Belcourt was the CRB''s name at founding, and the C they still carry stands for Chabab.   RESULT:   0-0
Somerset CC vs. PHC Zebras – Bermuda Premier
Another first-time league Track, I believe!  9th hosts 1st here, though they're just four games into the league season.   Somerset Trojans are the most successful team there in history.   But Zebras have outscored opponents 16-2!   Make that 19-2.   RESULT:   Zebras   0-3
   The Latin slogan's a lame one, but -that- is a crest!
Kasuka FC vs. Kota Ranger FC – Brunei Super League
5th hosts 2nd.  And to be honest, having a hard time finding out a ton about the hosts.   Fairly sure they're not the only league team to play there, but home pitch is Kompleks Berakas.  It seats 2500.   It only took 11 days for this result to get out there.   RESULT:   3-3
Musongati FC vs. Flambeau Est. – Burundi Primus League
Back to Burundi!  9th hosts 6th place here.   Once again it was tough to out much about the club.  But new, Noob and Noobite though we may be, we'll try and learn something each Friday!   Musongati is based in a village of the same name and is on the border with Tanzania.  Nickel deposits are there.   RESULT:   1-1
  Denzel, I don't know your background.  But Noob's guessing the odds of you having heritage from and property rights in that corner of the world are slim.   -Not- your nickel.