1. Trinidad and Tobago vs. U.S.A. – CONCACAF WCQ
Here we go, Amuricuh! A win gets our team 3rd place, automatic advancement to WC. Even a draw almost guarantees it. The only way the U.S. won't be playing in at least the interconfederation playoffs is if they lose to last place T and T and both Honduras and Panama win their final matches, falling to 5th.  It is to weep.   No WC for Amuricuh.  The trifecta somehow actually happened.   RESULT:   T and T   2-1
    Amuricuh!
B. Panama vs. Costa Rica – CONCACAF WCQ
One bad thing for the U.S. is that Costa Rica has nothing to play for. They have clinched 2nd and catch 1st place Mexico.
Panama and Honduras are tied for that interconfederation qualification slot. One will have to play a South American also-ran to get into WC, one will go home. Honduras hosts Mexico for their last match. Even with nothing to play for themselves, Mexico should cruise. Panama tops Honduras on GD, is headed to WC!  For beating Mexico, Honduras gets to head to the interconfederation playoffs where they get Australia.   RESULT:   Honduras   2-1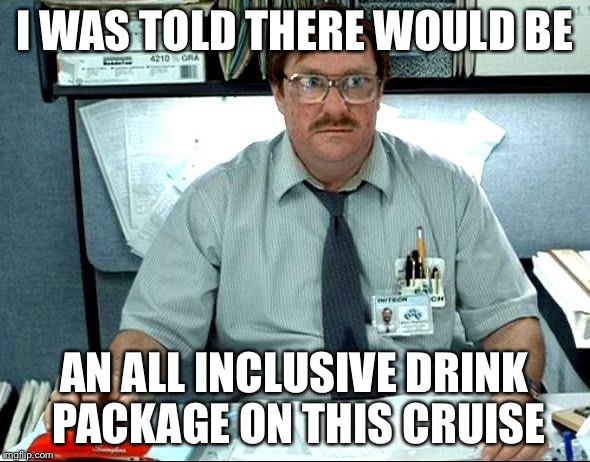 Noob isn't pulling in that kind of coin.  Yet.
3. Netherlands vs. Sweden – UEFA WCQ
2nd hosts 3rd. Sweden is only a point behind 1st place France in this group. They'd have to lose by five goals for Netherlands to tie them on points and pass them on goal differential.   France won their match anyway, so Sweden was 2nd place almost no matter what.   RESULT:   Netherlands   2-1
4. Portugal vs. Switzerland – UEFA WCQ
Portugal can catch Switzerland and claim 1st place on GD with a win. No matter what, one of them is guaranteed at least 2nd place, advancing to the final WCQ.   Portugal moves on to WC!   Switzerland advances to the final WCQ round.   RESULT:   Portugal   2-0
  <—  not a Swiss catch
5. Estonia vs. Bosnia and Herzegovina – UEFA WCQ
B&H is in 3rd. One source I scout indicates they are already eliminated, but this despite being shown only two points behind Greece for 2nd. If they win and Greece loses, seems to Noob they'd get 2nd place, advance. But it's all so much rubbish. Greece plays utterly hapless Gibraltar.   Greece did in fact cruise.   B&H will watch WC from home.   RESULT:   B&H   1-2
6. Ecuador vs. Argentina – CONMEBOL WCQ
It's hard to imagine WC without Argentina. Yet here they are, only tied for 5th place – the interconfederation playoff spot – and behind Peru on a tiebreaker. Ecuador is out, but may not be easy meat, especially at home.   Argentina vaults into 3rd and to the WC!   RESULT:   Argentina   1-3
  For easy Ecuadorian meat, try the roasted cuy
7. Peru vs. Colombia – CONMEBOL WCQ
Peru gets the tougher opponent, though on their pitch. Colombia is in 4th, yet amazingly is guaranteed nothing going to into this final match. Things are so tight in the standings after 1st place Brazil.   Colombia remains in 4th, heads to World Cup!   Peru gets 5th, lives to tee off against New Zealand in the interconfederation playoffs.   RESULT:   1-1
8. Australia vs. Syria – AFC WCQ
These two each finished in 4th place in their Groups in Asia. They are vying for the chance to whoop up on New Zealand in the interconfederation playoff. The first match of the two-legged tie– in Syria – ended in a 1-1 draw.   RESULT:   Australia   2-1
9. Rochester Rhinos vs. Bethlehem Steel – USL
Bethlehem is one of four teams competing for the last three playoff spots in the Eastern Division. The good news is that, though things in that group are very tight, the Steel are the only club with two games left to play.
Rochester is in 5th and guaranteed a playoff spot. They'd like to climb at least a notch, get a home game there.   Rochester climbs to 4th.   Bethlehem falls into a tie with Cincinnati for 7th.   No eugoogalizing yet, but Orlando City B is just a point behind them both with just one match to go for them all.   RESULT:   Rochester   1-0
  If The Steel don't make it, Noob can do the eugoogalizing.
10. Shamrock Rovers vs. Dundalk – FAI Cup (Ireland)
This is a semifinal, and a "replay". Since their match at Dundalk ended in a draw, rather than do penalty kicks, they just play another match. But it gets hosted by the other team. If this one ends in a draw after 90 minutes, this time they will finish it with extra time and/or penalty kicks.  To Dublin's southside we go!   Dundalk does what they didn't manage on their own pitch on the first try.  On to the finals!   RESULT:   2-4  in aet
   Stephens Green Shopping Centre, southside Dublin.