Tomorrow is the last day of this round of 2018 FIFA World Cup qualifying. Noob will post an explainer showing who is in, who advances to the final qualifying round, who narrowly missed out, and who were the biggest surprises to move on.
Only one team featured today – Relegation Monday- in danger of Relegation.
1. Serbia vs. Georgia – UEFA WCQ
Serbia leads Wales and Ireland by one and two points respectively. But since those two play each other in their final Group Stage match, Serbia can do no worse than 2nd place. That said, they are not guaranteed to not be the last 2nd place Group finisher.
No matter. Georgia's about to get clocked.   Serbia is headed to WC!   RESULT:   1-0  Serbia
  Forget Rickrolling, Noob just Flava Flav-ed yo azz.   10:09, mark it down, bitchez.
B. Wales vs. Ireland – UEFA WCQ
Either could win, place or show in the Group. Drama!
3. Iceland vs. Kosovo – UEFA WCQ
Croatia and Ukraine are each two points behind mighty Iceland. Since those two play each other in their final Group Stage match, Iceland can do no worse than 2nd. And Iceland has enough points to guarantee themselves advancing into the final qualifying round.
No matter. Kosovo has yet to win a match this Stage.   Iceland is headed to WC!   RESULT:   2-0   Iceland
4. Ukraine vs. Croatia – UEFA WCQ
Either could win, place or show in the Group. Drama!
Noobstradmus forecasts Ukraine's anger will be so pronounced due to so many people adding "the" in front of their nation name that they will take out their definite article-frustration on the slightly superior Croatian side. The vision indicates 4-1 Ukraine!   Noob super-fail!  Croatia finishes 2nd, will advance to the next qualifying round.   RESULT:   Croatia   0-2
   "I've had Lego-Gal Gadot and you haven't."
5. Belgrano de Cordoba vs. Atlanta – Copa Argentina
Here's to the underdog! Belgrano's not a very good Superleague side, but Atlanta plays plays in merely the third tier in Argentina's pyramid system. Round of 16, one-off match.
Fun Facts: Atlanta is in the Villa Crespo neighborhood of over 85,000 people, smack in the center of Buenos Aires. It is thought to be named for either the earthquake that happened in Atlanta, GA at the time the founders were organizing, or for a naval ship.   Upset!!    Atlanta advances.   RESULT   Atlanta   1-2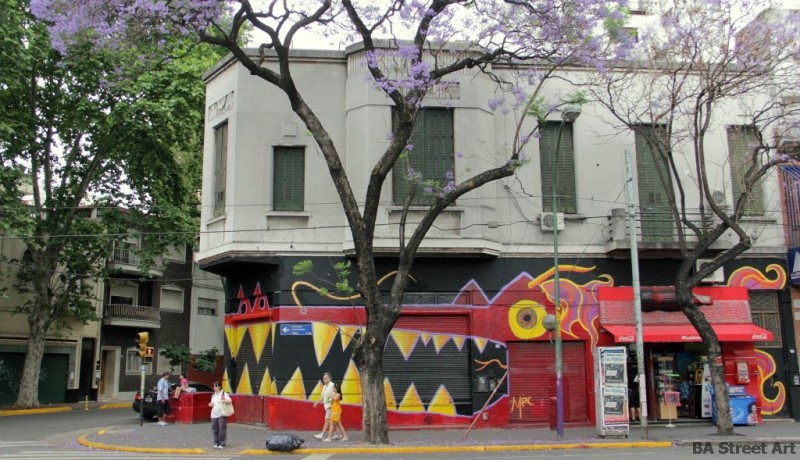 Villa Crespo: "We're not as fancy as Palermo, but we have crocodile first floors!"
6. Universidad de Chile vs. San Luis – Copa Chile
This match will see the last semifinal slot filled. UdC is the defending Clausura champion. San Luis is pretty meh, and in trouble on the road.   Semis for U de Chile!   They win the two-legged tie with today's draw, having won the first leg 0-1.   RESULT:   2-2
   Noob does't think U de C will be the ones crying.
7. Shakhter Karagandy vs. Astana – Kazakhstan Premier
Astana won this league last year and lost to Celtic in the qualifying rounds of the Champions League. They're in 2nd place here late in the season, but largely because they've played three fewer games than 1st place Kairat. SK is in 7th.   Now slated for 10/11
8. Al Ahli Wad Medani vs. Al Hilal Kadougli – Sudan Premier
Noob plays no politics here. We love leagues that play on Mondays! AAWM is in danger of being relegated. Wad Medani is the capital of the state of Al Jazirah, and sits on the banks of the Blue Nile. The city is home to about 350,000. Maybe Madison, Wisconcon-y. Wisconsin sure sucks.   RESULT:   1-1
   Add a little color to empassion your supports, fellas.
9. Al Shorta Al Qadarif vs. Tari'a Al Beja – Sudan Premier
8th takes on 11th in a match featuring two teams we've Tracked before.   RESULT:   postponed
10. Jeunes Athletiques vs. Vital'O – Burundi Primus League
Burundi football, you have a piece of Noob's heart as well! These two teams are 10th and 11th, but it's extremely early in this league season.
Primus League, meet the experimental San Franciscan sounds of Primus.   RESULT:   1-3   Vital'O