1. North Carolina Courage vs. Chicago Red Stars – NWSL
The Courage are the #1 seeds in the postseason. Noob loves the one-off format. Winner will get Portland Thorns, who defeated Chicago Red Stars 4-1 yesterday.
NCC is the relocated defending league champion Western New York Flash, though a team by that name now competes in a lower league.   On to the final!   RESULT:   North Carolina 1-0
B. Poland vs. Montenegro – UEFA WCQ
As the World Cup Qualifying event in Europe heads into it's tenth and final games, seems like a good time to remind Noobites of the stakes. The winner of each of the nine Groups of six automatically qualifies for WC 2018. All but the worst of the 2nd place teams will advance to one more qualifying round. There, each team will play a two-legged tie with another. Winners of those qualify for WC. Losers go home.
Poland is in 1st and guaranteed of at least 2nd. Montenegro is in 3rd – three points behind Denmark, so they must have a win for any hope of the next round.   Poland is headed to WC!   RESULT:   Poland   4-2
   Read #3 and get happy, fake Viking-guy!
3. Denmark vs. Romania – UEFA WCQ
See above. Denmark is three points behind Poland.   Denmark claims 2nd, advances to the final qualifying round.   RESULT:   1-1
4. Slovakia vs. Malta – UEFA WCQ
Slovakia is in 3rd in their group, two points behind Scotland (and no one is catching England). Even if they catch the Scots, there's a fair chance they'll be in last of the 2nd place teams and still not advance.   Slovakia ties for 2nd place in the Group and claims the tiebreaker over Scotland via goal differential.  They advance unless they finish in last among 2nd pale finishers – a real possibility.   RESULT:   Slovakia   3-0
     Weird thing is, he looks like a real-life former boss of Noob's.
5. Slovenia vs. Scotland – UEFA WCQ
A win here, a Slovakia loss, and some help to not finishing last of all Group 2nd place finishers is Slovenia's only path to the next round. A win and Scotland is in, but a draw likely leaves them out. If Slovakia beats horrible Malta, Scotland loses the GD tiebreaker.   RESULT:   2-2
6. Egypt vs. Congo – CAF WCQ
Egypt leads 2nd place Uganda by a point in this group, and has played one less game. They're going to crush eliminated Congo.   Not a crushing, yet are now officially in WC!   RESULT:   Egypt   2-1
   Noob needs no reason.
7. Ottawa Fury vs. FC Cincinnati – USL
The Eastern Division last four playoff spots are up for grabs. Cinci sits at 7th place, with a climb or drop of two spots easily possible.   Good LAWD!   Cinci falls into a tie for the last playoff slot.  Evil swamp city Orlando lurks just a point behind.   RESULT:   Ottawa   4-0
8. Gamba Osaka vs. Cerezo Osaka – J1 League Cup
Gamba earned a draw in the first match of this two-legged semifinal tie. Cerezo's turn to try and make some road magic.   On to the final!   RESULT:   Cerezo Osaka   1-2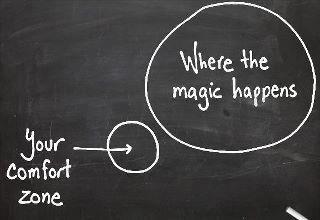 Ask Noob where his comfort zone really is.
9. Antofagasta vs. Curico Unido – Copa Chile
C.U. Is the defending league champion. Antofagasta earned a draw on the road though and now has the advantage home in this quarterfinal.   Here's a small surprise.  In most tournaments Noob has followed, the tiebreaker is away-goals.   Here, they eschew that and moved right to penalty picks.   RESULT:   Antofagasta   0-0 /   4-2 PK
10. Jeju United vs. Jeonbuk – South Korea K. League Classic
Noob can hardly believe this is our first South Korean match covered! 2nd hosts 1st here. The top two league finishers auto-qualify for next year's AFC Champions League. And Ulsan is hot on Jeju's tail.   Five games to go, and Jeonbuk just got some security for the title,   RESULT:   Jeonbuk   0-1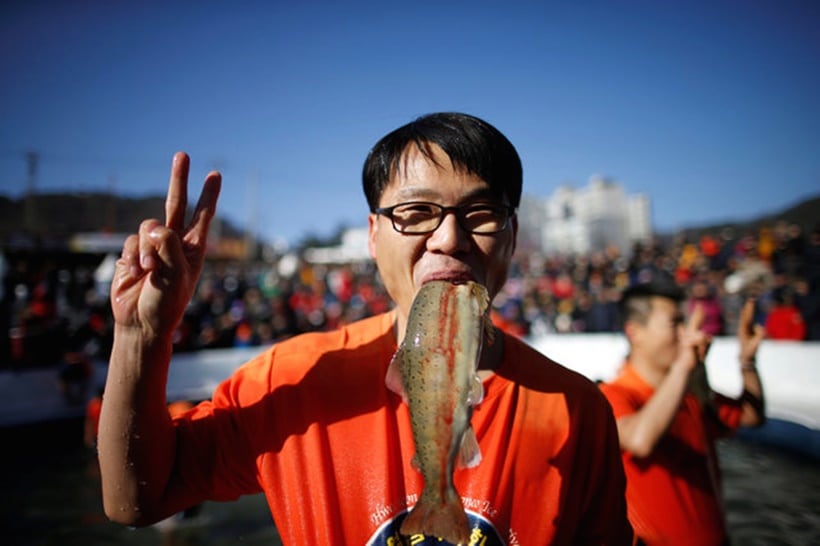 Peace, love, and South Korean ice fishing festival picture-posing gone wrong.