1. Brighton & Hove Albion vs. Newcastle United – English Premiere
The one EPL game today pits teams promoted to Premiere just this season. Newcastle has surprised early, sitting wel in the top half of the standings. B&H can't score, has fewer goalless than anyone except 0-fer everything Crystal Palace.   But all you need is one.    RESULT:  B&HA 1-0
B. Sporting Kansas City vs. L.A. Galaxy – MLS
Congrats from The Management to KC for a convincing U.S. Open Cup championship over New York Red Bulls. Noob, however, hopes you're drunk on that particular success and get upset by a crappy L.A. Team in your own house.     They sobered up.    RESULT:  KC 2-1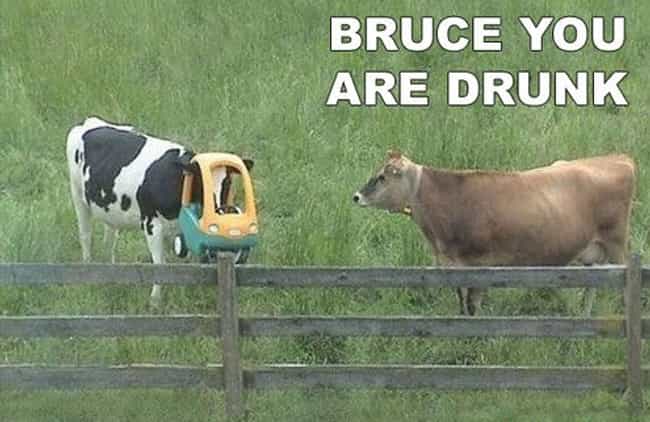 Midwest drunk be the right kind of drunk.
3. Atlanta United vs. Montreal Impact – MLS
Expansion 4th place Atlanta continues to impress, and the fans are supporting it in town. I believe they just packed -70,000- into their new stadium. Montreal sits in 7th, one slot out of the playoffs in the West, and should want no part of 4th place ATL.    RESULT:  ATL – 2-0
   Is shared with NFL Atlanta Falcons.
4. Vancouver Whitecaps 2 vs. Phoenix Rising – USL
It seems like Noob is always posting expansion Phoenix games right next to MLS Atlanta matches. It's been fun to watch new clubs do so well. Phoenix is in 5th in the West, five points out of 4th and the chance to host a league playoff game. Road wins are always tough to come by, but they need that and not just a draw against lowly VW2 to make that push.   Push.  Push it real good.   RESULT:  Phoenix  0-4
5. Seattle Reign vs. FC Kansas City – NWSL
The four-team playoff is nearly set. Seattle is one of three teams still alive for two unclaimed playoff berths. They need to win their last two matches to even have a shot at one.   Seattle can now make off-season plans.   RESULT:  KC  0-1
6. Etoile du Sahel vs. Ah Ahli Tripoli – CAF Champions League
One more semifinal slot remains to fill in Africa's premiere club tournament. Noob's rooting interest always falls anti-Tunisian teams, and so I'm disappointed Al Ahli couldn't manage only a scoreless tie at home in the first leg of this tie. Sadly, du Sahel should salt this away quickly at home.    Salted.   RESULT:   du Sahel  2-0
   Tunisian student.   That's dirty pool, interwebs.
7. Hobro IK vs. Brondby – Danish SAS-Ligaen
Hobro was just promoted to the country's top flight league this season, and they sit in 3rd. Brondby's one of the big Copenhagen clubs and will be no easy meat.    Kayaking.  Tiny strokes.    RESULT:  Brondby  1-2
  Actual photo from Hobro's sports club.
The Management would like to clarify that this is NOT an actual photo of… wait, what?
The Management would like to apologize for The Management's interruption.  Our crack inter-webs staff informs me this actually IS said photo.  Back about your business.  Off with you now.
8. Royal Charleroi vs. Club Brugge – Belgium Jupiler League
#2 hosts #1 in a dandy matchup between a less-heralded side and one of the league's two traditional powers.    Tradition.   RESULT:   Brugge  1-2
9. FC Salzburg vs. Austria Vienna – Austrian Bundesliga
#2 hosts #3.
In 2005, Red Bull makers bought then-club FC Austria Salzburg and the changed the name to match their sporting portfolio to include "Red Bull" in the league name, as well as changing the official colors and logo. Fans were so livid, many started a new club under the old name. It competes in the third tier of Austrian football.    RESULT:   0-0
10. Club Deportivo Cuenca vs. Emelec – Ecuador Premier
This league has first and second "phases" instead of the more traditional season segments of Apertura and Clausura. Same thing. It's in the "segundo fase", and the Fighting Bulls (morlacos) of Cuenca…who have a lion, -not a bull- on their crest…are in 2nd place.   RESULT:  Emelec  0-2
    He KNOWS his animals.