1. Liga MX games continue to be postponed. My continued thoughts and prayers go out to everyone affected by the massive Mexican earthquake.
B. New York City FC vs. Houston Dynamo – MLS
Has enough time passed, have there been enough other natural disasters that Noob can go back to cheering loudly against 'swamp cities'?
Houston's been slipping and now sits in a three-way tie for the sixth and final playoff spots in the Western Division. On the road against a top Eastern club doesn't hold promise for climbing the ladder.  RESULT:  1-1
    Fine.   Build cities like Houston on swamps if you have miraculous pets.
3. Columbus Crew vs. New York Red Bulls – MLS
5th hosts 6th in the East. Montreal's the only team really threatening to possibly overtake either of them. If the Crew can hold serve and get three points, they will be -very- hard to catch.   Serve held.   RESULT:  Columbus  3-2
4. Real Salt Lake vs. Seattle Sounders – MLS
Salt Lake is having a stellar second half, climbing from the cellar all the way to 6th place in the West. If there's one soccer thing Noob detests more than swamp cities, it's "royal" (real) teams. We're not bedwetting Brits here. We're Amuricuhn men!! Seattle is 4th place Amuricuhn men.  RESULT:  RSL  2-0
   Just because you're right doesn't mean you don't need to shuddup, interwebs.
5. Burnley vs. Huddersfield Town – English Premiere
Huddersfield played in the second-tier ECL last year, winning a playoff final for Promotion. It's very early, but they're a surprising 6th currently. Burnley is league fodder, so H Town could get a result (win or draw) here.  RESULT:  0-0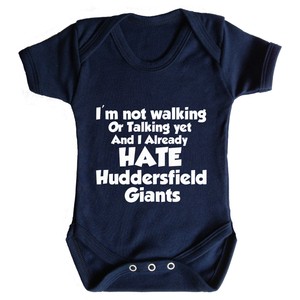 Xmas gift for Leeds fan-baby.
6. Atletico Madrid vs. Sevilla – La Liga
Everyone trails mighty Barcelona early, but these are two Champions League-level teams facing off for 2nd place.  RESULT: Atletico Madrid  2-o
7. San Francisco Deltas vs. Edmonton FC – NASL
SF isn't going to catch Miami for first. No one is. But remember: Not only do the Fall and Spring Seasons champs make the playoffs from this eight-team league, but the two clubs that get the most points in both seasons combined. And Edmonton's starting to play more like they're bad, Spring Season selves.    Closer than Noob thought it would be.  RESULT:  SF  2-1
  Edmonton mascot finished 2nd for being cast as Pennywise in "It" remake.
8. Tampa Bay Rowdies vs. Charlotte Independence – USL
**Noob fail** I am truly Noob. We are learning together. There will be mistakes. I've been saying since the start of this site that each division in this league gets six playoffs spots. Each gets eight.
5th hosts 2nd place in the East. So instead of this being a fight for playoff survival, it's a chance to the Rowdies to make a move on a home field match in the league playoffs.   RESULT:  Tampa Bay  1-0
   Noob been Shattnered.
9. Wydad Casablanca vs. Mamelodi Sundowns – CAF Champions League
Last week, these two played the first leg of their quarterfinal tie, with WC getting an 0-1 road win. We learned a little about Wydad. Now for South African Club Mamelodi.
They are the defending CL champions, pwned by a billionaire mining magnate, and are nicknamed "The Brazilians" because their uniforms resemble those of the Brazilian National Team.  And they won the tie on penalty kicks after aggregate was 1-1.    RESULT:  Wydad  1-0
10. SJK vs. HJK Helsinki – Finland FA Cup
Finland is the weakest of the Laplandic countries when it comes to football. But Noob still hearts a Final! I think SJK is the defending league champion, but HJK is absolutely decimating it this season.   Champions!   RESULT:  HJK  1-0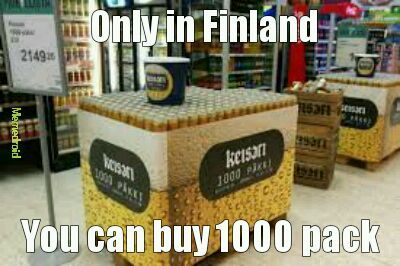 Ball's in your court, rest of Europe!