1. Columbus Crew vs. Sporting Kansas City – MLS
Neither is in danger of falling out of a playoff spot, but this should be a dandy matchup. 4th in the Eastern Division vs. 3rd in the West. The Management pulls for the KC. Noob is far less enchanted with the city and it's "sporting". Let's squabble.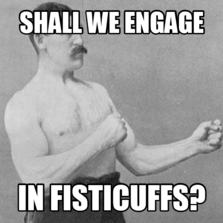 Let's git it AWN, The Management!
B. Atlanta United vs. FC Dallas – MLS
Another quality interdivision game, as two 6th place teams from each division square off. Dallas' slide from the near the top has continued. Expansion Atlanta has to be excited to be in position to possibly make the playoffs here in Year One.
3. Santos vs. Toluca – Liga MX
Toluca is a top four team once again this half season. Santos is struggling to duplicate their success from the last Clausura when they were 5th.
4. FC Edmonton vs. North Carolina FC – NASL
Check out last Tuesday's D-Twosday Interview with Edmontons's head coach! It was inspirational and tasty.
5. Santos FC vs. Corinthians – Futebol Brasileiro
It's hard to think Santos could overlook the 1st place league team, but they're also competing this week in the Copa Libertadores. Hard for Noob not to think Corinthinans could score a big road win.
6. River Plate vs. Banfield – Argentina Superleague
RP is in the Copa as well, so 5th place Banfield might be prime for picking up a sweet result on the road.
7. CFR Cluj-Napoca vs. Universitatea Craiova – Romania Liga 1
Our first glimpse of the Romanian top-flite!! #1 hosts #2. Cluj are "the railwayman".
This reminds Noob to let you know that soon a woefully undercovered Premier League will soon be getting it's due right here on soocernoob. Be on the lookout! All will become clear. Er…
8. Vegalta Sendai vs. Sagan Tosu – J1 League
Full disclosure: These are two middling-at-best sides. But if The Management doesn't get his Japan-fix, he starts to natter on about tiny, cute apartments and soaplands, and not always in that order.
  The Management, you can field questions from the young, impressionable peanut gallery on this one.
9. CD Motagua vs. Olimpia – Honduras Premier
Motagua has to be happy to be catching Olimpia this week, as the latter may be distracted by their upcoming CONCACAF League semifinal.
10. Buriram United vs. Chiangrai United – Thai Premier
Noob loves to globetrot! Chiangrai is #4 and at least one slot in the standings outside qualifying for the 2019 AFC Champions League. Buriram is #1 and they are "the Thunder Castles", after the stadium's nickname.