1. France vs. Netherlands – UEFA World Cup qualifying
Each continental confederation holds its own event to determine which teams get into the World Cup. UEFA is over halfway through their Group Stage. Winners of each group of six will qualify for the WC. Most 2nd-place finishers will advance to a playoff and have another chance to qualify.
France is tied in points with Sweden for 1st. Netherlands are just three points behind, but a win on the road is always a tall task.
B. Bulgaria vs. Sweden – UEFA World Cup qualifying
Bulgaria is hardly out of things in 4th place. Sweden could hardly have come in as the favorite for the group. Noob thinks Sweden will soon be scratching and clawing for a 2nd place finish.
  Did Noob say 2nd?  Maybe I'm stretching…
3. Cyprus vs. Bosnia and Herzegovina – UEFA World Cup qualifying
Belgium is going to win this group. The battle is for 2nd, and B&H has the inside track to catching Greece for 2nd.
4. Greece vs. Estonia – UEFA World Cup qualifying
But Greece should be able to get a win against Estonia and maintain their lead.
  But remember, Estonia's gonna be all right.
5. Chile vs. Argentina – CONMEBOL World Cup qualifying
CONMEBOL doesn't divide up the ten national teams participating into separate groups. Each plays a home and away against every other team. They're in the final stretch of games now. The top four finishers qualify for World Cup. The 5th place teams has to play in an inter-confederation playoff for one of the remaining to WC slots.
Right now these teams are in 4th and 5th place respectively. This match is going to be muy caliente.
  Makes out with Sacha Baron Cohen, then finds time to dis Argentina.  Nice work?
6. Pumas UNAM vs. Celaya – Apertura Copa MX
UNAM aren't going to catch mighty Monterrey in this group. The Pumas can shore up their 2nd place status and likely advancement in the tournament against the Ascenso squad.
7. Japan vs. Australia – AFC World Cup qualifying
The AFC is in its third round for its qualifying tournament. There are two pods of 6 teams each now. The top two finishers in each qualify for the WC. The 3rd-place finishers will advance by themselves to the "fourth round", which is just them playing each other for a slot in the inter-confederation playoffs.
Japan is in first in its group and is already guaranteed no worse than a 3rd place finish. Australia is tied for 2nd with Saudi Arabia, but has played one less game than them. This may be the most evenly- and hotly-contested match of the day.
8. South Korea vs. Iran – AFC World Cup qualifying
Iran has run away and hidden from the rest of the group. South Korea, however, is in a dogfight with Uzbekistan for 2nd at just a point up.
9. Uganda vs. Egypt CAF – World Cup qualifying
It's very simple in Africa in this the third and final round of their qualification event. 25 teams remain alive, divided into five pods of five. Winners go to the WC. All others are done.
Any team but Egypt qualifying from its group would be a major upset. Currently, Uganda sits in 2nd place. They simply must win at home to have a chance of keeping pace.
10. Orlando B. vs. Bethlehem Steel – USL
Orlando Buh has climbed into the playoff standings at 6th in the Eastern Division. Bethlehem is jin 8th, yet just two points back. The Steel have no draws on the road this season and in fact their three overall is far fewer than any other division team. Which Noob likes. Because swamp-city Orlando must, of course, go down.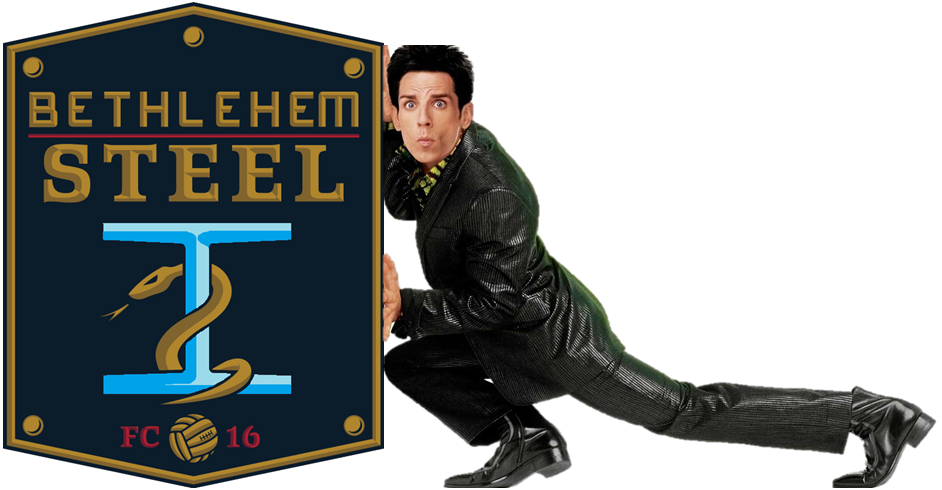 Just wait 'til Bethlehem releases 'Magnum'.  It's beautiful.