1. Atlas vs. America – Apertura Copa MX
Group stage matches. Pods are just three teams each, and nearly all the second-place pod finishers will also advance.
These two are all but guaranteed to advance to the knockout stage. But the 16 teams there will be seeded, so these two may not just sit on their heels for a nil-nil'er. And they're pretty evenly matched.
B. Oaxaca vs. Leon Apertura – Apertura Copa MX
Leon -is- guaranteed advancement to the knockout stage. Oaxaca is in 2nd in the group. They are also right on the cut line for second-placed teams to advance. Oaxaca was the better team last Clausura, so Noob looks for them to put it to a perhaps-resting Leon side.
3. Zacatecas vs. Morelia Apertura – Apertura Copa MX
A likely win versus the already-eliminated Zacatecas should be at least enough to keep them well up in the second-place pod finishers standings to advance.
4. Toluca vs. Universidad de Guadalajara – Apertura Copa MX
Same situation as in letter B above. Toluca is already in. U de G on the second-placers cut line. The one difference is that Toluca is a powerhouse and U de G is middling. Noob thinks "The Sausagers" will be the only team to advance from this pod.
  nothing less attractive than a cute girl who openly knows just how cute she is
5. Cruz Azul vs. U.A.N.L. – Apertura Copa MX
U.A.N.L. is in 3rd in this pod, but three points would catch them right up to 2nd. Cruz Azul is hardly running away with the group, so this should be a lively match.
6. Seattle Sounders FC 2 vs. Tulsa Rednecks – USL
The USL season's about ¾ of the way through. Seattle isn't far behind 6th place Tulsa in points, but they have three to jump other teams to that last playoff spot. Is it too early to say must-win?
7. Newell's Old Boys vs. Godoy Cruz – Copa Argentina
No messing around in Argentina's FA Cup. These are bracketed, single-game knockout matches. This is a very evenly-matched game for the Round of 32. Noob says advantage Newell's.
8. Colo-Colo vs. Iberia – Copa Chile
Colo-Colo is the all-time great Chilean club. But their hyphen disappears and reappears depending on what source's Noob is reading. Madness! Despite this, they should blow middling B-side Iberia out of the water.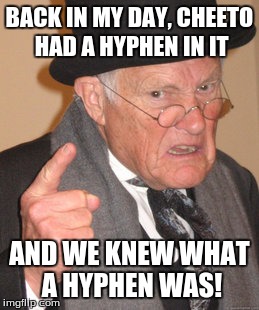 Noob's hero
9. Atletico Nacional vs. Patriotas – Copa Colombia
Arguably Colombia's all-time best team is actually down 2-3 on aggregate to the far-lesser Premier club. A one-goal win should be enough for the host "Purslanes" to advance though, since those two away-goals would likely win a tiebreaker.
10. Hearts of Oak vs. Aduana Stars – Ghana Premier
In 2009-10, the Stars demolished the world record for lowest goals-per-game average (0.6333) of any club league champion. Soccer fever – catch it! In this case, you may be able to catch it very easily.