The ten most important matches to follow for us – the newish American fans of the global game.  It's what we do.
Monday, we hit the few big games on the slates, then turn out attention to teams about to possibly be dropped from their leagues for putrid performance.  Relegation Monday!
Iran vs. Portugal – FIFA World Cup
Time to start the third and final matches in Group B!
Iran is in 3rd and must win today to advance, despite being only one point behind Spain and Portugal both.  One of their best players has yet to break out and score, Sardar Azmoun.  He plays in the Russian Premier League, one of the top ten in UEFA.
Portugal would advance with even a draw.  It will be interesting to see what pace, how defensively they play.  They are tied with Spain on both points and goal differential, but behind on the next tie breaker ("Fair Play' points).  Will Cristiano Ronaldo & Co. push for a win and hope Spain can't beat already-eliminated Morocco?  Winning the Group makes a difference in where a team is seeded for the Knockout Stage.
And there you have it!  Mini-preview success.  Just enough to get you through water cooler-chat.  Now go, be free!  Noob will be searching out deeper pregame analysis, invites you to do likewise, Noobites.  Our education is important.   (2:00 PM Eastern, Fox, Telemundo)
RESULT:   1-1    Portugal advances, though Spain wins the group by virtue of the second tiebreaker (total goals scored, 6-5).
He learned footyball powers.  
We can, too.
B.  Suddery vs. Wellsworth – Isle of Sodor Cup
Ah, the Capital.  it's good to be back.   You are deserving of the distinction of Number B.
These are the last two teams to be playing their second of three Group Stage matches.  So far, every match in this Group has ended in a draw, so the action is hot.
Suddery will likely start in the Premier division this coming and first-ever league season on Sodor.  They aren't expected to do better than midtable.  In future years, that could get worse, too.  Word already is that the Capital will have a second club before long.
Wellsworth are expected to play in the Second Division, yet probably be a relegation candidate.  Small town.
RESULT:   Wellsworth   3-4      Check out the Isle of Sodor Cup Page link near the upper right of the home page for standings.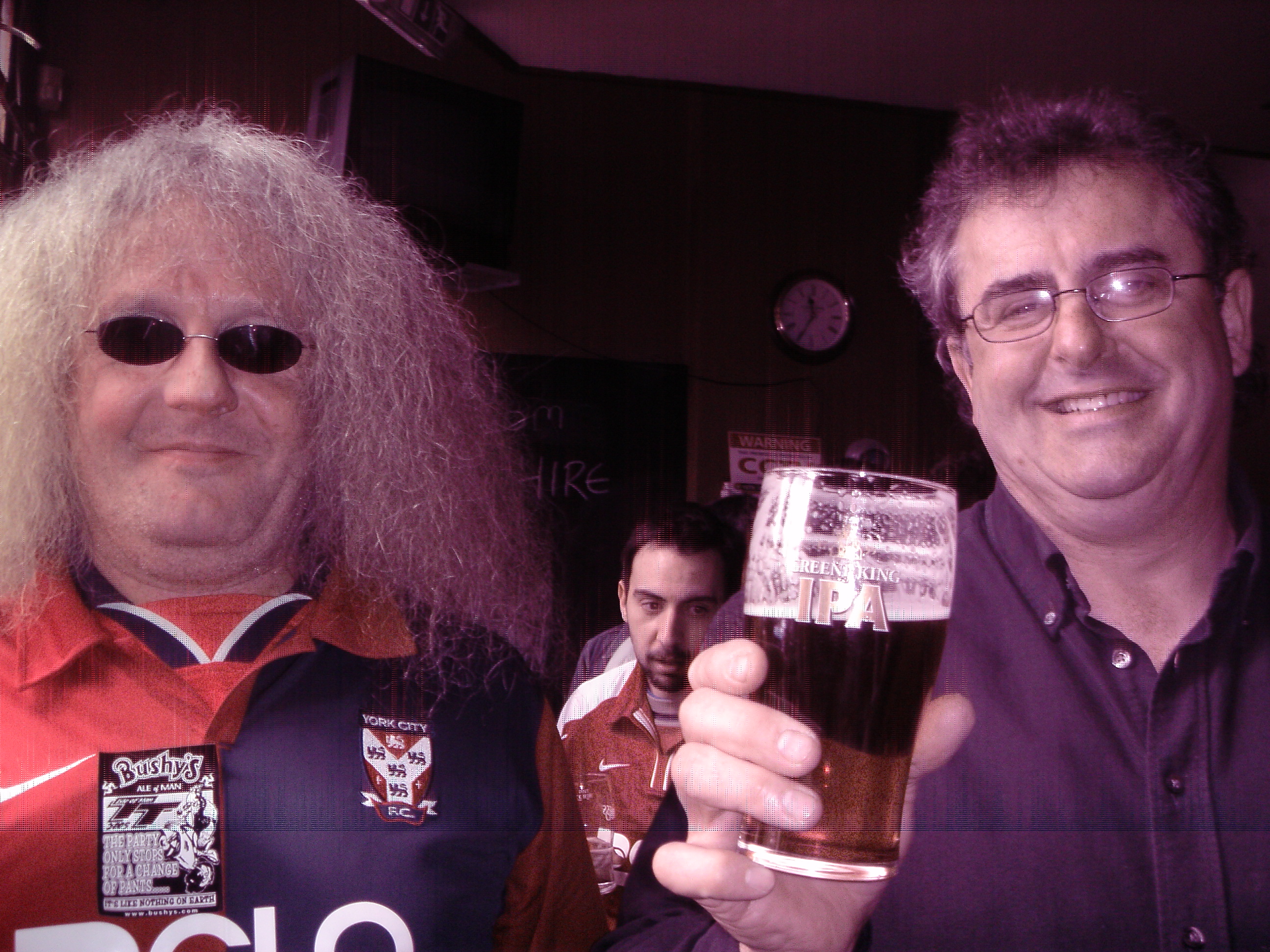 Noob enjoyed drinking tonight with blind-Jeff Daniels and this other guy at Rover's Return, Suddery.
Thor Akureyri vs. Stjarnan – Iceland Cup
It's the Quarterfinal knockout round in this FA Cup.  Thor Akureyri are one of two second-division clubs still playing.  They're in 4th in their league.  Perennial power Stjarnan are #B in the Urvlasdield (top flight).  The home side's name may sound cool, but they'd do well to keep this within a goal today.
RESULT:   Stjarnan   1-2
Dinamo Brest vs. Gorodeya – Belarus Premier
Welcome back, Gorodeya!  Still in last place, Noob sees.  Good news though.  With a win, you'd climb over two clubs and out of the Drop Zone, for the moment.   A draw is far more likely though.  Why?  Midtable Dinamo Brest has earned draws in seven of their twelves games.
RESULT:   DB   5-2
Loving the font particularly
Mariehamn vs. Kemi – Finland Veikkausliga
Kemi are in second-to-last place.  Whichever team finishes there will play a second-tier club for the right to play top-flight in 2019.
Mariehamn are one of the clubs that could end up there as well, just one spot higher in the table.  The home team today favors a higher-scoring game, so look for multiple goals both ways here.
Fun Fact:  The Kemi Kings have finished as high as 8th in Finland's FA Cup
RESULT:   Mariehamn   2-1
Pulau Pinang vs. PDRM – Malaysia Premier
Don't be confused by the name – this is one of countries that uses "premier" to denote their second-highest league ("Super League" being higher).
Pulau Pinang are sort of in second-to-last.  Kuantan FA have been disqualified from play for financial issues, are listed with zero points, and appear set to be Relegated because of that.  P.P. can't score, plain and simple.  PDRM are tied for #B, but have overachieved so far.   Could an upset be brewing?
RESULT:   Pinang   3-1     It's a Relegation Monday miracle!
Pinang Ultras Panthers supporters group throw toilet paper rolls on the pitch pregame traditionally.
Aral Nukus vs. Xorazm – Uzbek Pro League A
Second-level Uzbek ball?  Yes, please!  Hey. They're playing.
The league has just nine teams, yet two will be giving The Boot at season's end.  Aral Nukus are in last.  Wanna know what's Malay for "defense"?  Don't ask Noob.  And don't ask this club.  They're the worst in that regard, and it's not close.  Xorazm are midtable.
Fun Fact:   Aral Nukus played in the Soviet Second League for a deacde in the '70s and '80's.
RESULT:   Xorazm   0-3
Norin vs. Mash'al – Uzbek Pro League A
Double dip!  Norin are just a point ahead of Aral Nukus in the table, also in position to get moved down to Pro League B.  They will get housed by the league #1 today.  Worst offense, second-worst defense.
RESULT:   Norin   2-1    An even mightier Relegation Monday miracle!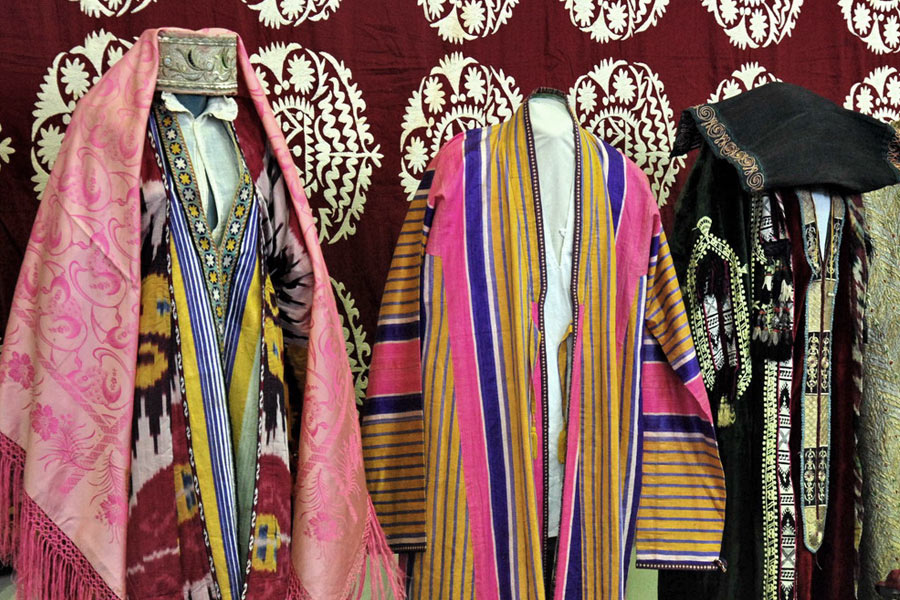 Norin's Namangan region is famous for the  Beqasam (silk type) national dresses.
Yozyovan vs. Lokomotiv BFK – Uzbek Pro League B
Hey, if you find a La Liga, Bundesliga, or English Premier match Noob's not seeing on the world slate, lemme know.  Pretty sure they're still in off-season.  So to the third tier we go!
This league is nine teams as well, also with two teams guaranteed to get moved down to the Regional Leagues.  BFK are in last, don't look statistically like they have it in them to rise more than a spot in the table at best.  Fun-to-say Yozyovan are pretty average.
Fun Fact:   The Fergana Region where the village Yozyovan is located borders both Kyrgyzstan and Tajikistan
RESULT:   Yoz   2-1
10.  Matchakhela vs. Aragvi Dusheti – Georgia Liga III
Welcome back, last place-Matchakhela! The Track has missed you.  Still figuring out the rules, Noob sees.  Try scoring.  At all.  This will improve your chances.  #13 (of 20) Dusheti at home might be the best win you're capable of snaring this year.
RESULT:   Dusheti   2-3
The ancient Roman fortress Gonio in Matchakhela's base town is rumored to be the burial place of the Apostle Matthew.