Noob tries to bring something unique to the internet landscape —
A shared, live-action learning journey of mine also meant to be one for YOU.  Learning about the best clubs, leagues, and tournaments the world over.  how it all fits together.  BUT.  Coupled with the most oddball humor-angle.
Today, at least you're rewarded with a treasure trove of high-quality matches from the biggest leagues.   But there will still be weirdness.  I promise.  And you've been warned.
Portland Timbers vs. FC Dallas – Major League Soccer
Dallas and Kansas City keep going back and forth for the #1 seed in the Western Conference.  Electric boogaloo!  They're back on top by two points with a tie to tough Columbus Crew bookended by nice (if predictable) wins versus Houston and Vancouver (who just fired their coach).   A great sign for them is that they're succeeding playing low and high-scoring matches of late.
The #4 Timbers have trended the other way, losing two of three.  Both were on the road, but 4-1 thrashing by Houston has to be of particular concern.  Even in their home win over Columbus, they've played shite for defense.   At 32, is keeper Steve Clark getting a bit long in the tooth, feeling the late season lots more perhaps then his younger counterparts?   (10:30 PM EST, ESPN+)
RESULT:   0-0
B.  D.C. United vs. Montreal Impact – Major League Soccer
D.C. still have five points to make up on Montreal for the East's last Playoff slot.  It's been an impressive second-half season comeback for the former bottom-feeders.  Wayne Rooney money appears money well-spent.
But they've not beaten Montreal in their last seven tries (3D, 4L).  To break that streak, they'll look to control the pace, make it a fast and flying match.  Montreal's success of late has been on a suddenly improving defense, peaking at the right time of year.   (7:00 PM, ESPN+)
RESULT:   D.C.   5-0        Rooney with two goals.   Acosta with a goal and three assits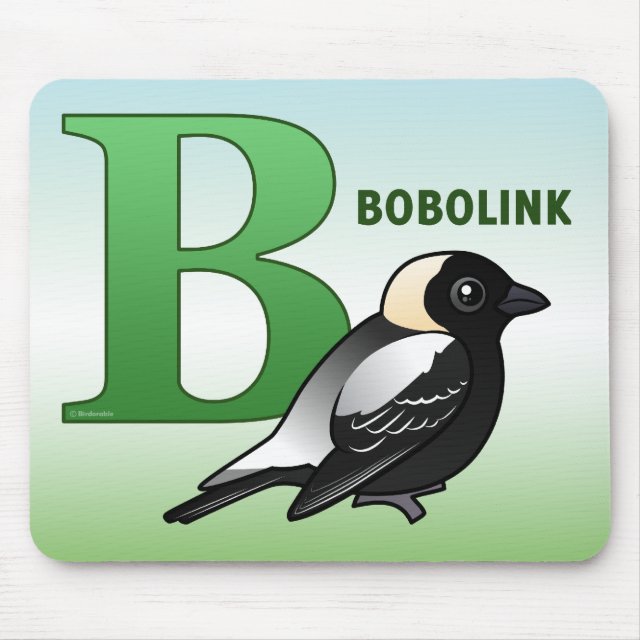 Not the fastest-flying bird, Number B.
Yet still, nice call namedropping the Bobolink.
Queretaro vs. Tigres – Liga MX
You just have to love the format in Mexico (and other Latin, South American countries) where they divide the annual league soccer calendar into two separate tournaments.  Each match is -so- important.  In fact, Noob requires your love for this!   Liga MX WILL have it.
OK, that got weird for a bit.  Welcome to Noob, if you're new.  This match features two teams right on the edge of qualifying for the Liguilla (postseason).  Top eight clubs get in, and there's a three-way tie for 7th-9th right now.  Wave hi, combatants.
UANL Tigres are the story here.  They haven't lost a match since mid-August.  They're also coming into this key road match off two clean sheets.  They're better on both sides of the ball than Queretaro.  Which makes this match being IN Queretaro so awesome.  Noob's absolutely finding someone with ESPN Deportes in order to catch this one (6:00 PM).
RESULT:   Tigres   0-2    A.P. Gignac with both goals
Chelsea vs. Liverpool – England Premier League
These two just played a few days ago, in the EFL Trophy tournament.  (Chelsea won 1-2).  You can learn a Noob-bit about it on the Vocab page for this site.
I'd love to be able to truthfully say I didn't include in on that day's Track because I knew they were playing a more important league match today.  But that would make me a lie-ahh!  Noob scouted it.  Fully intended to do a mini-preview.    Crapped the bed, skipping right over it on the ol' spreadsheet.
Oh, how long will Noob suffer his own Noobishness!  Will this Dantean circle of hell ever be written out of the accursed book?
Get a grip, Noob.  There's no soccer in "The Inferno". 
Oh, The Management, you cannot pull Noob from the fire and anguish in my own mind, brought on by my own footyball incompetence!
Just – do the damn mini-preview.
Right!  Liverpool are #1.  6-0-0.  Two other clubs are 5-1-0.  Chelsea is one of those.  Neither has the overall offensive striking capability of defending champs Man City, so this match is super-duper key to the league race.  Also, Liverpool hasn't beaten them in their last four attempts.
Names to Listen For:  For Liverpool, Mo Salah is the smexy name, as he broke the league scoring record last year.  But it's striker Daniel Sturridge that's been keeping that engine firing of late.  Eden Hazard remains the focal point of everything Chelsea does.
There.  Feel better?  Hey now!  Put your shirt back on and that wire coat hanger away! 
The Management apologizes for needing to redact the next would-be portion of the blog, as Noob punishes himself so catastrophically as to make this the internet's first-ever "snuff blog".   (12:30 PM, NBCSN)
RESULT:   1-1     And guess who scored?  Hazard and then the very late one to tie it from Daniel Sturridge!
Juventus vs. Napoli – Italy Serie A
Last year's runaway #1 and #B teams from 2017-18 occupy the same two spots this year early on.  With world's greatest player-Cristiano Ronaldo, Juve are 6-0-0 and looking unstoppable.
Napoli were soooper fun to watch for their wide-open offensive style last season, may once again pose the only real threat to Juve.  They've netted six goals their last two games, getting back into form.   (12:00 PM, Rai Italia)
RESULT:   Juve   3-1      Ronaldo with a pair of assits
Real Madrid vs. Atletico Madrid – Spain La Liga
It's "El Clasico" – two of the mighty powers of Spain's always top-heavy league.  Real are tied for 1st with the current world dominator Barcelona.   They've had heaps of trouble with #3 Atletico in recent matches though.
Atletico like to keep the scores low, were and are a very defensive-minded group.  But if Real can find the back of the net early today at home, this is their match to lose.   (2:45 PM, beIN Sports)
RESULT:   0-0
That actually looks like a fight scene from the Elijah Wood Movie "Green Street Hooligans" to Noob.
USBM vs. Phare du Canal – Guadeloupe Division d'Honneur
How serious is Noob of late about us getting to know our CONCACAF brethren?   I didn't look up and don't even feel the need to double check my spelling of this league's name.  Boom!
This league is unusual.  1)  They're in CONCACAF despite being an overseas department of France. B)   They're even part of the French football system while being in our local federation.  3)  Teams get four points for a win, two for a draw, and one for just being on the schedule (by which I mean a loss).
Ooh, and check out how close this title race was last year.  CSM beat both these teams out by a single point.  These two finished #B and #3 and were themselves separated by just one tiebreaking goal in differential for the entire season.
The season just started a week or so ago.  Noob is curious to see if the league race is wide open year to year if the same teams will be front-running again.
RESULT:   2-2
Thun vs. Young Boys of Bern – Switzerland Super League
FC Basel is the name Noob consistently hears on satellite radio shows regarding Switzerland.  But it's YBB who are 8-0-0 to start.  (Check out Noobstradamus' vision regarding YBB's last home game to learn some history on the naming of city-Bern.  If you can pick it out through the sheer inanity!)  They're scoring well over three goals per match and sports the league's top defense early on.
#B Thun score second-most in the land, but have to sacrifice D to do it.  Still, this may be the top contender to Bern's likely title.  No other club in the league even has a positive GD to date.
RESULT:   YBB   1-4
Noob's going to start playing lottery, win, and buy Oberhofen Castle on Lake Thun.
You're invited to party.
Riga vs. RFS – Latvia Higher League
Noobites will also see this as "Virsliga" some places.  Because Noob knows you're going to look for Latvian football content multiple places.  *bonnnnngggg*  It's the 42nd-ranked league in UEFA, after all.
But what can Noob say?  I'm attracted to shiny things, and nothing glistens like a 1-B matchup.   And every member country gets at least its champ into Champions League.  Noob actually does know you'll be looking at that.
They're about 2/3 of the way through their season already.  Riga have opened up a four-point lead on both Riga and Ventsplis.  While not unique, it is rare to see a team on top that leans so heavily on their defense only.  Their offense is actually below average compared to the entire eight-team league.
Riga had won 13 matches in a row until their scoreless draw last outing.  If not for a tough start to their season, they'd already have bought polish for the league trophy.
Meanwhile, RFS just got off a three-match, scoreless losing streak.  If they can get a W today, this league race is going to be a dandy to follow, #42-rank or not.
RESULT:   Riga FC   1-2     Noob had the home and away sides turned around
APOEL Nicosia vs. AEK Larnaca – Cyprus Super Cup
One of Noob's first-ever Twitter (@SoccerNoobUSA) followers was a proud mama of two boys who both played or maybe even still play for APOEL.  Cypriot soccer will often win a tiebreaker for Track inclusion.
Also, please join Noob in shock and amazement at not realizing how strong this league is.  I'd have guessed closer to eighteenth from the bottom than actual #18 in UEFA.
After 20 years of the event being held in Nicosia, the times have changed.  Larnaca hosts today.  They won the country's FA Cup last season to earn their place here.  APOEL won the league title, as is often the case.  With apologies to that lovely APOEL mom, Noob thinks Larnaca's rise will continue.  They're winning today in AET or penalty kicks.
RESULT:   Larnaca   1-1  /  1-4  pens       Wow.  Called that one!
So long from the Catacomb of Phaneroni Church, Larnaca!  
The city name most likely means "coffer", referring to the massive number of sarcophagi found at this and other sites in the city.