"The ten most important matches to follow for us – the newish American fans of the global game."
Weekends are where Noob has a cornucopia of delicious match choice to offer.  Welcome to the Splendid Footyball Buffer.  Take a clean plate up, please, when Noob puts up Sunday's Track matches.
LAFC vs. Sporting Kansas City – Major League Soccer
The top two seeds in each contest will get byes in when the Playoffs come around.  These two tied for 3rd in the Western Conference right now.   Both have been even higher, but had or have been slipping of late.
LAFC still sports the most goals scored in the West.  They suffer for it defensively though.  They just lost a thrilling US Open Cup semifinal to Houston Dynamo, have not won any league matches out of their last four.
Kansas City was on a three-match losing skid themselves.  But they got out of their tailspin last match.  Which was against and at Houston.  They hadn't allowed fewer than two goals and won since June before this 0-1 win.
The Management, what which his KC tied, will be pulling for Sporting.  Noob thinks it will be a happy day for him, that LAFC will do no better than a draw at home today.  Legs just won't be as fresh after the Cup match.
RESULT:   KC   0-2
B.  Orlando Pride vs. Portland Thorns – National Women's Soccer League
The Pride are in 3rd, but have played the most league matches.  Portland is 4th and just a point back.  Top four clubs in the league make the Postseason, where North Carolina will squash everyone like bugs.
OK, here's what's really on Noob's mind here at Number B.  I was recently vacationing in Florida and wound up at the Orlando Science Museum.  It was very nice.  I astonished at what could be done with a tax base like that city has.  I would go back.
Is Noob an unforgiveable hypocrite?  One of this site's very open sub-quests has been to denounce cities built on swamps.  Bad urban planning!   I've done nothing but spew bile and vitriol at Orlando and cities like them, awaiting the days when they suddenly start sinking into he moors below, never to return.
Orlando Science Museum, at the very least, thank you for reminding Noob that not everything in life is black and white.  You're something wonderful in a place where Noob expected nothing of the sort.
But you're still going to sink with the rest of the ill-fated city.  Run, Orlando Science Museum!  Your fate is already set.  Can't fight science.
RESULT:   Portland   0-2
Number B agrees that a Swamp City's fate is terrifying to behold.
CF America vs. Monterrey – Liga MX
In the 2017-18 Clausura (second half-tournament), these two tied for runners-up in the league, separated by only one goal in differential.  They're just three matches into the new season, but these two are near the top again.
Monterrey is the really fun team to watch, assuming a Noobite enjoys offense.  You can do just that tonight at 10:00 (EST)  on Univision.
RESULT:   CFA   3-0
vs Tottenham Sir Topham Hatt Hotspur – English Premier
Premier League is back!
These two finished 10th and 3rd last season.  Both will need to have procured more offensive firepower to make the leap to their next goals (vying for Europa League invite, winning the league).
For Noobites who weren't with us last season, here's the most crucial need to know.  Hotspur was the nickname of Harry Percy, an historical English figure who was a traitor several times over.  If Novichok had been around, someone would've sneaked it into his liquor.
Noob carries no truck with such!  Name your club after a spineless coward?   How their star Harry Kane hasn't demanded a trade anywhere else for the shame of it all is beyond Noob.
RESULT:   1-2   Traitorous Ones   *shakes fist*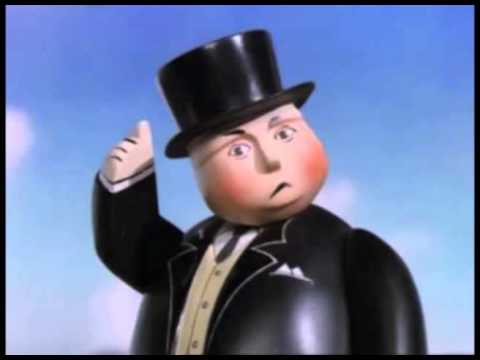 Noob refuses to use Hotspur's full name.
They make the Fat Controller very cross.
Phoenix Rising vs. Orange County FC – United Soccer League
Perhaps noob can control his blood pressure after that fit by returning to some soothing second division American footyball.
Orange County is on a hot streak, not having in over a month.  Phoenix have come off of their midsummer run, been up and down here during the dog days.   They are #B and #3 in the tougher Western Conference.  The top eight in each make the Playoffs, so today for them is about doing more to secure some home pitch advantage.
RESULT:   the O.C.   3-4
CD Marathon vs. CD Olimpia – Honduras National League
CONCACAF me, baybeeeee.   Noob always likes to shine the light on teams from our confederation.
Marathon narrowly won both the last Clausura and the postseason tournament.  But thery're nowhere near a runaway-best.  And Olimpia finished 3rd and had the best GD, so this should be a dandy matchup.
RESULT:   1-1
It's going to be a long season for some Noobites.
Shakhtar Donestsk vs. Vorskla – Ukraine Premier
Noob always feels the need to defend spending space on Ukraine.  It likely comes from not having myself been aware just how good the league is before starting this site.  Theirs is the #8-ranked league in UEFA, ahead of nations like Netherlands, Turkey, Belgium and Denmark.
That said, it is very much a top-heavy league.  Today's hosts and Dynamo Kyiv are the only powers there.  Donetsk won the 2017-18 campaign.
Vorskla finished a distant third, the best of the rest.  If they gave any chance of an upset today, it will be playing their trademark defense.  They're not holding their breath in Potlava on this possibility.
RESULT:   Donetsk   4-1
Blarney United vs. Derry City – FAI Cup (Ireland)
Ireland's FA Cup is in its First Round, though this is actually the second round of the event.  32 teams remain in the competition.
Blarney play out of the second division of three in the nationally third-tier Munster Senior League.  If you like Minnows, this is a team for you.  They got a fortunate draw and get to host this single-match knockout match.  They'll still be mighty underdogs to midtable Premier side Derry.
RESULT:   Derry   2-12     See, guys — that's just mean.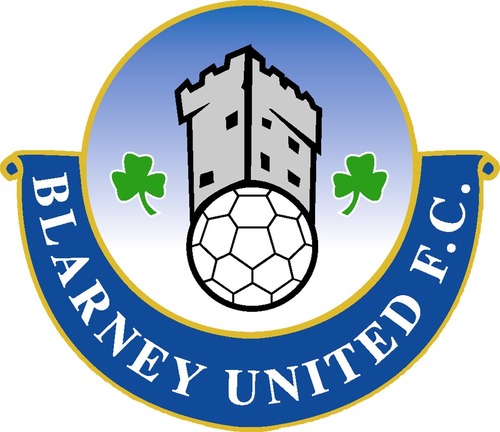 Noob's no engineer, but it feels like maybe sound structural principals were tossed to the wayside here.
Union La Calera vs. Universidad Catolica – Chile Premier
OK, so maybe some MLS match featuring a couple also-rans might still be "more important" to Noob's mission statement-target demo – "the newish American fans of the global game".   The word "global" in there is no accident, more than just filler.  Here, we're always going to be soccer-citizens of the world, learn a little about leagues and teams everywhere.
So without further adieu, welcome to the Track, La Carera!  First-time here, almost certainly since they were just promoted from the second division this season.  And here they are in 3rd, and just four points behind the two league leaders in the table.  Impressive debut!
This league's season is halfway through.  La Carera didn't beat either of the top two clubs, and U. Catolica is one of those.  Even though that first match went just 1-0 to the traditional powerhouse, it's hard for Noob to imagine ULC can hang on to this table position a whole year.  It's been a nice run, and Noob hopes he's wrong about the demise I think you're about to meet.
RESULT:   2-2
Consadole Sapporo vs. Cereso Osaka – Japan J1 League
Despite finishing in the bottom half of the league last year, Cerezo Osaka won the Emperor's Cup and League Cup both.  As winners of the latter, they got to play in a money match with Argentina's Independiente, the Sugura Bank Championship (but lost).  They're currently just 7th in the league.
Sapporo are in 4th place, though well back of the league's two primary leaders.  This isn't normally a match Noob would Track, based on their table positions.  But The Management must be appeased.
The Management is a Japanophile. Noob likes to keep him sated by tossing him the occasional bone when it's been too long since this league has offered up a premium matchup.
On a side note, he just got to meet or at least see Japanese soccer legend Keisuke Honda.  Keisuke is the only Japanese player to have scored in three different World Cups, including one against Senegal just a couple months ago.  He was most recently with CSKA Moscow, but signed with Aussie juggernauts Melbourne Victory just days ago.
Noob's waiting on getting a signed something-or-other.  A napkin, but of toilet tissue – Noob's has no pride.  And I will be holding my breath awaiting its arrival.
RESULT:   1-1
So long 'til tomorrow, from Noob and Keisuke!
Um, should we put on an R. Kelly slow jam, Mr. Honda?