Yes, just one Feature Match this weekend.   Anything involving #1 Dryaw FC is, of course, big, so their Sat. result will get added here that night.
Sat., 4/13
#7    E.C.D.                        vs.       #8   Wellsworth
#19  Tidmouth City      vs.      #10  Suddery
#11   Lakeside                  vs.       #1    Dryaw
#5    Kirk Ronan             vs.      #14   Marron
T16  Ffarquhar                vs.      T14   Brendam Harbor
Sun., 4/14
#4   Crovan's Gate         vs.     #20  Arlesburgh Utd.
T16  Ulfstead                    vs.     #9   Glennock
#18  Brendam Utd.         vs.    #13   Vicarstown
#6   Junction & Sheds   vs.    #12   Castle Rolf
But really, there's only one great match this weekend– a potentially season-defining one.    #2 Peel Godred hosts their rematch with #3 Knapford Town on Sunday.
Since Peel Godred club and town have been Featured several times recently, this was the perfect week for Noob to get back Stateside.  I'm selling my residential property there, looking to make Sodor my permanent home!   A few weeks off after the IoS PL season is all before their second-ever FA Cup begins.  Soccer here is year-round, and so will be Noob's exclusive coverage.
3BR, 2.5 bath, 1825 sq.'
For the low, low price of $189,900, own this beauthy and help Noob's dream of relocation to Sodor come true
This is the complete table, but here's the need-to-know:   Peel were the only team of the top three – the legit title contenders – to pick up three points last week.  Dryaw only managed a home draw against the bullies of E.C.D. and KTFC also only got a single point as the drew against the reigning FA Cup winners of Brendam Harbor.   Dryaw lead Peel by two and Knapford by four.
 KTFC won the first, early-season match between these two at home, handily, 5-1.   That result, however, has not been the rule for Knapford.  Much of the season since, they've owned lesser teams.  But when they face stronger clubs, they've typically lost.  That those losses tend to be incredibly close speaks well of their abilities.  Still, Noob wonders if they have the mettle to close a tough one out and make a sincere title push.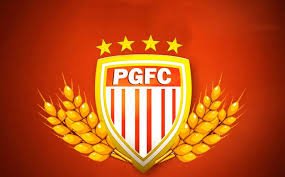 Peel we've come to know and love as a club who don't play in the typically Sudric fashion.   Instead of just throwing everyone forward, they actually play defense.   Unlike East Coast Diesel, they don't do it with aggression.  Instead, they're the one club here who actually play more recognizable formations from the rest of the world.    In particular, they've succeeded with the defensively-oriented 5-2-2-1, only pushing really hard on counters.
Noob calls it:         This may be one of the great matches of the season!
Knapford showed in their first match that they can handle Peel's non-traditional (for Sodor) style.   But the evidence since then says they can't keep good teams from scoring late.  They're 1-2-1 their last four, with the lone win coming against a Relegation candidate.
Meanwhile, Peel are 3-0-1 over that stretch, have won high and low-scoring affairs both.    In truth, they've struggled against top clubs as well, feasting on the rest.  But 'old mo" is on their side right now and they're at home.  Peel  6-5 is the prediction.
6-5 ?   Your skills of football divination are dodgy as best, as always.   Yes, it's me, your old prognostication sensation pal Noobstradamus, back with his own call.   Noob, consulted the forces of nature.  I watched birds fly west off the Isle in a W formation, not a V.   Leaving home.   I am forced to surmise the home-siders will not prevail this day.  Knapford Town 2-4 is what WILL be.   

Also, I willed those birds to crap all over your rental Mini Cooper while you've been back in the U.S. this week.
Welcome back, Noobstradamus.  I think.