Matchday 29 (Sun., 3/10) in Review 
#6  Wellsworth              5    vs.    5       #4   Kirk Ronan
T7 Junction & Sheds     1    vs.    1      #16   Brendam Utd.
#19 Tidmouth City       0    vs.    4       #3   Knapford Town
#20 Arlesburgh Utd.     1    vs.    4       #5   Crovan's Gate
(Saturday's In Review is now at bottom of this same post.)
and Sun. Feature Match:       Title race still exactly that!
Dryaw FC are still #1.   They were one of the last teams to get slotted in the Premier League, based in merely a larger village, not town, and with a lot of competition for regional players close by.
But losing 4-1 to Suddery FC was a missed opportunity.   The road can be tough, obviously.  But everyone travels to Capital City stadium.  It plays more like a neutral field most matches.  And SFC had only scored three goals in their last four matches.
Dryaw have picked up a few key points this last month, but dropped plenty.  They've been in every single match, but the W's just haven't fallen in place like all fall and winter.   And then DFC came out like and played the whole first half like this was merely some sort of exhibition.
Heck, there warmup calisthenics were clearly just catnap time.
Overconfidence?  It may have played a role.   But the state of soccer in Suddery that seems to be a disadvantage for the home side can apparently affect visitors the same way.   Over the pre-FA years, every club has played countless times at Capital City Stadium.   Visiting fans are used to travelling here and do so.  And since the town is full of transplants from all over the Isle, Dryaw have some resident fans here.
Suddery FC may not have a great home advantage, given all this.  But Dryaw clearly didn't come in with any sort of "edge".   It's not a road test that gets one's fight-or-flight adrenaline going.   Everything and everyone get cheers.   The teams jogged around, all smiles as they played.   And then Dryaw seemed to remember there was a title on the line, pushing hard to get an equalizer at 44′.
The second half had a different feel.  Dryaw came out ready to roll finally.  But title non-contending Suddery seemed to realize this was their biggest match of the season remaining.  They came out even stronger, to the surprise and delight of home fans.  They truly won the crowd.  Dryaw had more shots on goal, but Suddery had just as many and made three count.
Where does that leave Dryaw?  Here's the newest  table.  And here's the upshot:     There was another change at #2.  Dryaw are lucky Knapford Town or Peel Godred haven't gone on a streak, each just collecting points on recent alternating matchdays.  KTFC are once again the closest contender, just two points back after an easy win over Relegation Zone-Tidmouth City.   Peel's surprising loss to #17 Ffarquhar leaves them four points behind DFC.
And oh yes, congrats to the double-F on their big win over #2 Peel yesterday.  Best of their year.   After one week below the Cutline, they're back to safety.  Still, #18 Ulfstead trails them by just a point.   High drama awaits us next weekend, Matchday 30.
Matchday 29 (Sat., 3/9) in Review
#10  Castle Rolf    2   vs.   3     #15   Brendam Harbor
#18 Ffarquhar      5   vs.   3       #2    Peel Godred
#9 Glennock         2    vs.   5     #12   Lakeside
#17 Ulfstead          4   vs.    7     T13 Marron
and Sat. Feature Match:    The Walney Channel Derby goes extra time!
Perhaps such a result was destined for Vicarstown FC and East Coast Diesel.  The teams already had more draws than any others in the league.   Now they each get one more.   This in-league inaugural derby ends 6-6.
It surely didn't look like it was going to end even when halftime came.  The mighty blue V – Vicarstown FC – were in control throughout the first 45 minutes, held a 6-2 advantage.   The Vicars spread everyone out on offense.  E.C.D. seemed, as has been the case all season, reticent to play what used to be their usual bruising  brand of defense.  Technically the far sounder side, VFC danced around the Diesels, scoring with ease.
And then it all changed.   VFC trotted out, pleased as punch.  E.C.D., though, came out a minute later.  Walking.  Stoic.  Noob saw opposing  fans shiver, and it wasn't a cold day.   E.C.D. supporters sensed what they'd been waiting for all season, simply stood and watched their side advance with silent approval.
Between 46′ and 57′, every player but the goalie earned a yellow for the Diesels.   It mattered not a whit that VFC spread themselves out again.   E.C.D anticipated it, used the openness to make a point.   "We're going to hit everyone one of you hard and we -want- everyone to see it, every time."
The cornflower blue-clad Vicars were strewn about the pitch as if mauled by lions. 
 Or, kicked in the shins and such a fair bit.
Now, every Vic was playing on his heels.  The players bunched together and couldn't get any offensive rhythm going.  That wasn't such a drawback on their defensive end, but now it was E.C.D. with the pressure.   They're not as purely talented a group, but got within one before four minutes of added time.
Three minutes into that came Luke Motherwell's equalizer, a stunningly-angled volley that gave us the final score.
The bad boys are back.   Forever more and once again fear the orange away kit-clad men of E.C.D., Sudrians.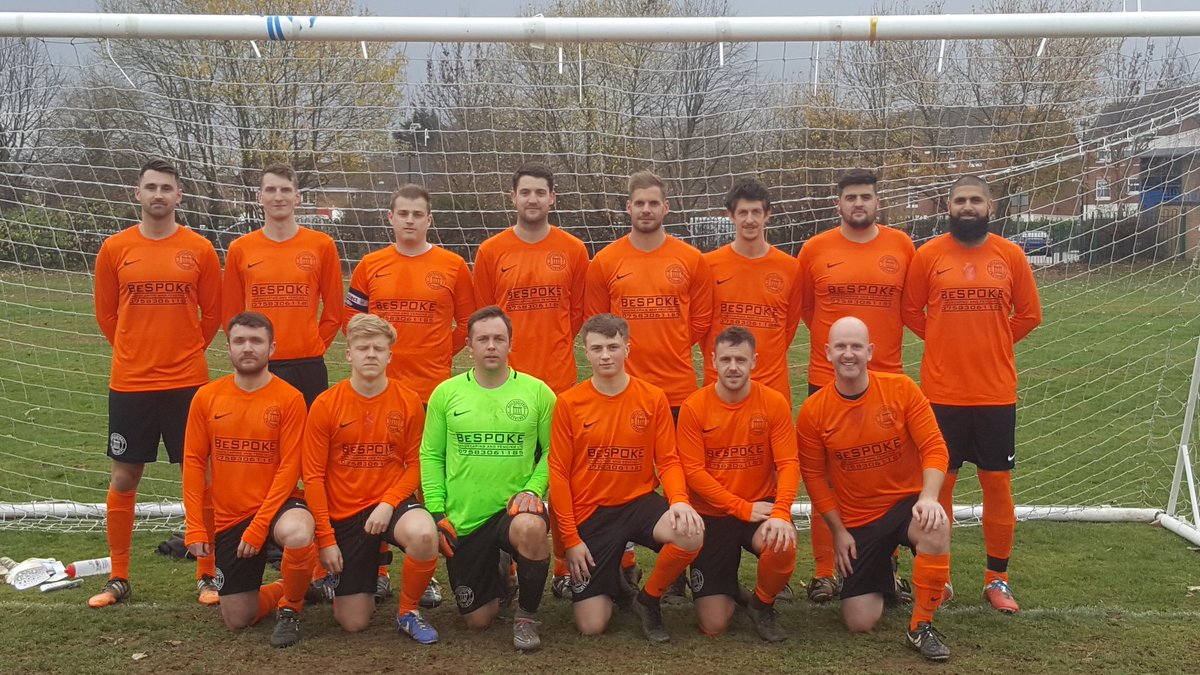 2018-19 East Coast Diesel pre-season team photo