Ten mini-previews to get your soccer weekend properly perspectived.
One word Noob just made up there.
Philadelphia Union vs. Sporting Kansas City – Major League Soccer
The Union are in 5th in the Eastern Conference, seem to have all but secured a top-six finish and qualified themselves for the Playoffs.  Noob's not quite sure which is more surprising.  Losing by four at home to Montreal two matches ago or bouncing back to end Seattle's nine-match won streak in Seattle.
KC, meanwhile, have finally reclaimed #1 in the West from Dallas.  They've won all of their last seven matches, save for a road loss to then-red hot Seattle.  Adding to the impressiveness, the only goals they gave up over that stretch are three to Seattle and one to lowly San Jose (who they beat by four).
If Sporting's Tim Melia stays hot, Philly's going down at home again.  7th-place D.C. United fans will be Tracking this.
RESULT:   Philly   2-0     They only held possession about 1/3 of the game, but Joshua Simpson's two goals were the difference.  Philly remains in 5th, but now leads Montreal by six from that position.  KC drop to #B in the West.
B.  LA Galaxy vs. Seattle Sounders – Major League Soccer
So with their streak over, Seattle sits in 6th place out West.  The good news for them is they still have more than a one-game cushion (four points) with #7 Vancouver.  Now we get to see how Sounders bounce back.
The Galaxy have been getting bounced right out of the playoff picture.
Zlatan Ibrahimovic coming to La-La Land had them flying high for a while.  But they haven't won now since late July.  The goalkeeping has been amateurish.  Worse, now that Zlatan has just scored his 500th career goal, will he give 100% for a team not going anywhere?  He just said in an interview he doesn't know if he's even returning to the team next year.
RESULT:   Galaxy   3-0       Zlatan opened the scoring on a penalty early, then Romain Alessandrini earned assists on two more goals.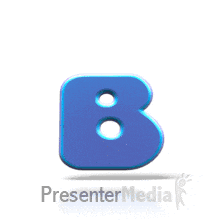 Number B – bouncing out worn out old Number Two.
Tigres UANL vs. Monterrey – Liga MX
Halfway through the Apertura (first half-season), it appears these two have slipped a little since the end of the 2017-18 season.  They finished 5th and 3rd in the Clausura (second half-season) then, firmly in Playoff positions (top eight).
Monterrey are in 6th, struggling equally on both sides of the ball.  They've lost two in a row and haven't won a game since beating Lobos BUAP, which are as bad as that acronym sounds.
Tigres actually haven't lost in six straight.  Since they're only tied for the last playoff spot, that's a testament to how awful they were the first quarter of the season.  They appear to have sacrificed some defense to open up their scoring.  Noob's curious to see if they can keep that up and not lose more again.  My guess is no.  They'll be back to losing shortly.
RESULT:   One fan in serious condition after a severe beating.  Fans clashed several miles from the stadium, "people dressed as" (to keep up with the legal-speak) Monterrey fans chasing and pounding on Tigres fans.
Oh, and the game ended 0-0.
Arsenal vs. Everton – English Premier League
Only two PL matches.  And since Chelsea is on fire and West Ham suck out loud, this is our target.
Arsenal finished 6th last season, garnering a Europa League invite.  It may take finishing 5th to get there this year.  Everton ended up in 8th, just missing out on EL.
Now, they're 9th and 12th, respectively, though todays match catches them both up on number player with the teams around them in the table.  Arsenal have won four straight, while Everton is trending the other way.  Neither appears to have the O or D to dream of a top-four birth and CL.  Momentum + home pitch = Arsenal will win.
RESULT:   Arsenal   2-0
More interesting soccer equation, from NASA.gov, oddly.
Villareal vs. Valencia – La Liga
Last year's 5th and 4th-place teams aren't remotely living up to expectations this year.  Between them, they've won one match.
Since the season is so young, Noob's Tracking this out of interest to see if either can find the damn gas pedal and go.  Both have been taking the air out of the ball, losing desperately low-scoring games.
RESULT:   0-0     And now they've played the lowest-scoring of games.
PSV Eindhoven vs. Ajax – Netherlands Eredivsie
Last season's top two finishers are in the same positions now, 1 and B.  PSV has won all five of their matches this season, while one team has managed a draw against Ajax.  Their GD's are ridiculous 21:3 and 14-1.
No Stateside TV for this one, but would be most worthy of using your Google-machine powers to find on the interwebs somehow.  Also, the league as a whole is back on the rise.  it will rank #11 in UEFA, up from 14th, when 2019 comes.
RESULT:   PSV   3-0
Please, use your Google-machine powers for Good, not Evil.
Partizan Beograd vs. Red Star Belgrade – Serbia Super Liga
To clarify, Noobites will often find RSB listed as FK Crvena Zvezda.  I frequently hear radio hosts talk about which way to write and say it.  I get the impression they don't know how to say it this other way.  I surely don't.
This is another league in the rise, will move up six spots in Europe next year to be #19.  These two teams are the reason, longtime traditional powers here.  They finished 1-B last year, hold almost the same positions now (1, 3).
As opposed to the Dutch match above them, this one will be a contrast of styles.  Partizan are packing it in on defense, but scoring only half as much as other teams at the table's top.  Red Star are demolishing everyone, outscoring opponents 22-3 so far.
RESULT:   1-1
Montpellier vs. Paris Saint-Germain – Division 1 Feminine
These were two of only three teams last year to finish better than .500.  The other is Lyon, the billion-year defending European champs.
Like most non-Laplandic leagues in Europe, the season here is just beginning anew.  PSG is where they were.  Montpelier have only won one of three, however.
RESULT:   PSG   0-3
The White Tree Tower in Monpellier looks wicked-cool.
AIK vs. Hammarby – Sweden Allsvenskanliga
Speaking of Arctic-y football, Sweden's league is one of those summer ones about 2/3 of the way done.
AIK lost it's first match of the season, to #B Norrkoping.  They're still in 1st, but now get the #3 club.  Hammarby are fading, just had a loss and a tie to a couple of weaker clubs back to back.  This match will go as such:  If Hammarby can score, they'll win.  Almost no one accomplishes this, ever.
Not to be forgotten in the league title race are defending champs Malmo, too.  They're in 4th.
RESULT:   AIK   1-0
Honorable Mention:  Aforementioned FC Dallas visits #7 Vancouver – MLS West; #1 Platense vs. #3 CD Olimpia – Honduras National League; #1 Young Boys of Bern vs. #3 FC Basel – Switzerland Super League; #3 Nacional vs. #B Cerro Porteño – Paraguay Professional Division; last Stage's #1 Sporting Cristal vs. #4 Deportivo Municipal – Peru Primera
Olimpia Llubljana vs. Aluminij – Slovenia Prva Liga; Qarabag vs. Qabala – last year's #1 and #B – Azerbaijan Premier, PAOK vs. AEK Athens – Superleague Greece; last year's #B and #1, Las Palmas vs. Malaga – Spain Segunda Division
Persib Bandung vs. Persija Jakarta – Indonesia Liga 1
Is this more important from the American perspective than the FC Dallas match today that didn't make the Track?   Not by most any reasonable standard.  Noob is a cheater.  A scalawag, a ne'er-do-well.  I admit it.  When I see #1-#B matchups, I'm drawn to them like flies to honey.   If I have to go to a below average league in Asia to get my fix, I accept that happily.
And though Noob and Noobites we may be, we'll end up knowing more basics about leagues the world over than our more footyball-tenured counterparts mayhaps.
And so, know that this league race is going to be absolutely crazytown, unless #1 Bandung wins today and takes a seven-point lead on the next teams up.  I say teams because Jakarta is part of a four-way tie for #B.  Two more clubs trail those by only a point, too.   And this season isn't knew, is about 2/3 complete.
RESULT:   Bandung   3-2       Bojan Malisic with the game-winner at 90′ to open up Bandung's lead in the table to six.
So long from Bandung, West Java!
The traffic on the Citylink here is nutso.