Monday's are traditionally called "Relegation Monday" here.  Noob takes the opportunity of light, post-weekend soccer scheds to seek out matches featuring the poorest-performing teams to be found.
But today concludes Noob's onsite, seemingly exclusive coverage of the first-ever Isle of Sodor FA Cup!   So this is the lead match.  I'd be almost sad, but their first ever Premier League will start soon enough.
If you've been following the Cup, thank you so much.  It's been an honor to be a small part of such an historic tournament.
Matches of Suckitude will follow starting with #B, then we'll hit some odds and ends fun ones.
Arlesburgh United vs. Brendam Harbor – Isle of Sodor Cup
Hello from Suddery!   Noob concludes coverage of this inaugural FA Cup from the capital city, the only match of the tournament at a neutral site.
Our two Finalists both came out of Group D.  The winner was the Harbormen, doing it in its style that is so seldom seen on Sodor:  defensively.  Arlesburgh played a more traditionally Sudric, wide-open style en route to their runner-up finish.
Arlesburgh is perhaps the oldest settlement on the Isle.  It a located on the northwest-ish coast, just across the Walney Channel from The Isle of Man.  They draw their players from further south and west towards sizable Tidmouth (two clubs of their own), and then a fair ways north along the coast.  That direction they compete with rival Arlesdale. Though they are nicknamed The Pirates, one if more likely to see supporters dressed up just as very, very old people.
Brendam is the most important port and harbor town on the island, and is the most southern city on Sodor.  The Harbormen is their official, eponymous nickname, but players and supporters alike are just as likely to refer to them(selves) as "The Tugs".  Making a "rub and tug" joke to a Harbor supporter is one of the few ways on Sodor to guarantee oneself a poonch in the snoosage.
The forecast for today is a touch on the cooler side for Sodor, a high in the low 60's expected.  If there's any advantage there, it will be for Brendam Harbor.  They're one of the very best teams on Sodor, so this will make things all the harder on more usually-average Pirates.  Interestingly, if there's an upset today, Arlesburgh it has been announced by the FA will get bumped up to Premier League for the first-ever season of FA-structured football.
RESULT:   Brendam Harbor   0-5     No upset here!   For all that the Group Stage surprised us, a fave ran away with the trophy.   They will  head into the new IoS Premier League has solid favorites.
Hello from the ruins of Suddery Castle.  Norman-style architecture.
B.  Fylkir vs. KR Reykjavik – Iceland Urvalsdeild
We may get a Relegation Monday (Minor) Miracle in this one.  Fylkir are the worst club not named Keflavik (who are WAY in last), but their just three points behind their visitors today in the table.  Looking at goal differentials, Noob puts this match at a coin flip.
RESULT:   Reykjavik   2-5
Fun Fact:  Knattspyrnufélag Seláss og Árbæjar, the club's original name, was considered too "inconvenient", and so was changed.
Try fitting that on a crest, golly.
Tecnico Universitario vs. Guayaquil City – Ecuador Serie A
We may be short on Relegation matches, but at least we have a double-feature here!   Two teams will get the boot after this league's season, and these two are worst and second-to-it.  Tecnico gives up the most goals in league at nearly two per match.  Quayaquil are no better than their hosts on offense, but play some semblance of D.
Fun Fact:  Tecnico's nickname is "The White-Red Roller".  It sounds cooler in Spanish.
RESULT:   Tecnico U   1-0
Kyoto Sanga vs. Mito Hollyhock – Japan J.League 2
There are four clubs in this 22-team second-tier league that look to be in the running to get Demoted, which will happen to two.
Kyoto Sanga are in last currently, but Noob thinks they're better than at least two of their peers and will save their season, if barely.  Mito is in 14th, plays much better offense.  Noob thinks K.S. can earn a draw today.
RESULT:   Mito   0-1
Fun Fact:  "Sanga" is Sanskrit for "temple", a nod to the many Buddhist temples in Kyoto.
Golden Temple Pavillion
Cruziero vs. Atletico PR – Brazil Cup
The Copa do Brasil is in its bracketed stage, the Round of 32.  This match features the top leagues' 8th place team versus it's second-to-worst.  Cruziero won the first match of this two-legged tie 2-1.  That's not surprising.  Paranaense (APR) have lost a lot of close matches so far this season.  They'll climb out of the league Relegation Zone, but won't beat Cruziero today.  "The Black Beast" are simply better on both sides of the ball.
RESULT:   1-1       And so Cruziero advances, 3-2 on aggregate
Vasco de Gama vs. Bahia – Brazil Cup
Lesser-known fact about the Vasco de Gama the explorer, for whom this club is named.  His real first name was "Duarte".  He was giving the Latin-y name "Vasco" after being on of the first Westerners to ever have a vasectomy.  It was performed on him after reaching India on one of his voyages.
He had a weakness for the exotic girls, but didn't want to leave behind buckets of children who would likely be ostracized for their mixed ancestry.  de Gama happened to befriend a certain Indian doctor —
The Management:  Noob!
What?
The Management:  Noob….
I'm historisciencing here.  Hush now.
*crickets*
It makes Noob most nervous when he suddenly stops questioning and berating me.  Let's just carry on with the footyball, shall we, Noobites?
RESULT:   VdG   2-0
San Lorenzo vs. Racing de Cordoba – Argentina Cup
RdC are really good – for a fourth-tier club.  Excellent chance they'll get Promoted at league season's end.  All that will probably mean little today as they face one of the current Primera League powers.
RESULT:   San Lorenzo   1-0
Agropecuario vs. Club Luhan – Argentina Cup
This FA Cup is in its Round of 64, and here they just play single Knockout matches.  Agrepecuaria are a midtable second-tier team.  Luhan are a very good 4th-level side, a true minnow who could pull an upset.
RESULT:   Luhan   0-1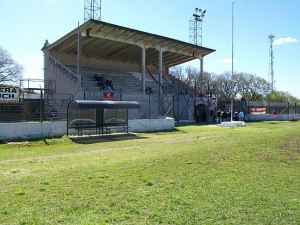 If Luhan win and later get to host a big club, where will they seat everyone?
PSCS Cilacap vs. Persibangga Parbalingga – Indonesia Cup
This is a first round match between two third-tier teams in the FA Cup there, the Piala Indonesiai.
Noob just likes the visiting club's name.
RESULT:   Cilacap   3-1
Tartu JK Welco vs. FC Flora U19 – Estonia Cup
Round of 32 in one of Noob's fave non-Western European soccer countries.  The Flora kids are the third-level team for FC Flora.  Other teams in this league tend to be U21 squads.  Hence, they are in last there.
Tartu JK Welco is co-owned by surprising soccer fans author JK Rowling and actor JK Simmons.
The Management:   *Sigh*
j/k!  (Or am I?…)
RESULT:   Welco   1-0
So long, from the JK's!