We got one Relegation Monday miracle yesterday, as Indonesian Liga 1 bottom feeders PS TIRA defeated the defending league champs!
What kraziness can the Midweek bring?  Scroll on, and ponder what might be, as the ten most important matches for us, the newish American fans, are previewed as only Noob can.  (Thank goodness…)
Tuesday, 5/1
Real Madrid vs. Bayern Munich – UEFA Champions League
Real Madrid's quest for a third-straight title continues!  They won the first match of this Semifinal 1-2.
Bayern dominated statistically, in every way except the one that counts.  They're not out of this by any stretch, but they have to have two goals today.  A 0-1 victory leaves them losing on away-goals tiebreaker.
RESULT:   2-2     A horrid bit of goalkeeping early in the second half cost Bayern dearly.   Real advances to to the Final.
German kitty?  Perhaps.
Relevant to soccer?  Well…
Noob's level of caring about relevance – zero!
B.  Gremio vs. Cerro Porteno – Copa Libertadores
South America's Champions League group stage rolls on.  Groups of four, top two advance to the next round after double round robin.
The defending champs from Brazil – Gremio – host.  They should be destroying this group, but have had two draws.   They should easily beat their Paraguayan guest today, take over 1st in the Group by a point.
RESULT:   Gremio   5-0
Number B will destroy all with those sharp–
Wait!   Dat azz.
Slovan Bratislava vs. Ruzomberok – Slovak FA Cup
The Final!  This will be played in Trnava, a neutral site for these two.
S.B. are 3rd in the country's First League, and very well-balanced.  Ruzomberok are in 6th, not quite .500 for their record, struggle on offense for a top-half table team.  In fact, they haven't scored in their last four matches.
RESULT:   S.B.   3-1
Wednesday, 5/2
AS Roma vs. Liverpool – UEFA Champions League
Liverpool led 5-0 before giving up two late goals.  Will those come back to haunt them?
In the previous round, Roma trailed by three goals as well, came back to win the two-legged tie.  They're looking for 3-0 or 4-1 today, as then they win on away-goals tiebreaker.  Noob thinks this looks like 1-2 Liverpool though.
RESULT:   Roma   4-2     But it's not enough.  Liverpool are on to the Final!
It's a classic imagery trope.  Noob knows.
But that doesn't mean it isn't disturbing as all get-out for a crest.
Chicago Red Stars vs. Orlando Pride – NWSL
These two are #B and #6 in the nine-team U.S. women's pro league, respectively.  Chicago have picked up where they left off in last year's 4th-place campaign, scoring oodles of goals.
Orlando are in trouble today, as they're not even averaging one per contest.  When one builds a city on a swamp, bad things are destined to happen.  Know your history.
RESULT:   Orlando   0-2     Swamp City!!!   *shakes fist*
Sacramento Republic vs. Portland Timbers II – USL
Our one American game of the Midweek for the Track.  The interesting facet of this match, to Noob, is Sacramento.  They're #B in the Western Conference, play some awesome D.  But all season I'm going to be curious to see how this and other former NASL clubs fare in USL.  Portland II are in 9th, one spot out of the playoff slots.
(For the rawest Noobites, NASL is/was a co-second-tier league until this season.  It's not operating this year, and it's unclear if they ever will again.  So many of their clubs moved over.)
RESULT:   Portland II   0-2
Switching sides.   What to do…
Arka Gdynia vs. Legia Warsaw – Poland FA Cup
The Final!  This one is officially at a neutral site – the stadium where the men's national team plays.  But it's in Warsaw.
Gdynia finished in the bottom half of the Ekstraklasa, and so are playing the second part of the league regular season in the bottom-half Relegation Playoff.  They're in no danger of actually being Relegated, but they've slipped a little the last few matches.
Meanwhile, Legia Warsaw have jumped from 3rd to 1st since the Championship Playoff league subdivision began.  They should be a full-goal favorite today.
RESULT:   LW   1-2   Hail to the victors!
Zalgiris Vilnius vs. Suduva – Lithuania A Lyga
Granted, this is not one of the more highly-rated leagues in Europe.  But hey, that #43 of 55 is up five from the last update!
The most villainous-sounding and #B club host #1 today.  Suduva will not be intimidated.  They've not lost any of their ten matches this season so far.  Having the best offense and defense in a league will have that effect.
RESULT:   Suduva   2-3     Suduva scored two quick ones, then allowed two before the half before salting it away in the second.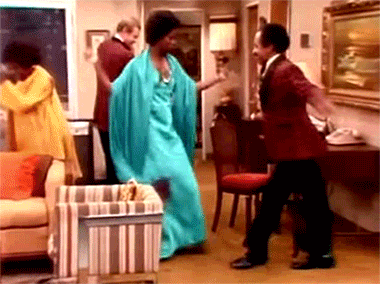 Movin' on up.
Kooneh be Kooneh vs. Esteghlal – Hazfi Cup (FA, Iran)
Minnow City!   This FA Cup final – at a neutral site in Khusestan Province –  features a club from the Azadegan League (second tier).  This match also features perhaps the world's must fun club names to pronounce and to not pronounce.  "Esteghlal" May mean "independence", but it sounds like one is coughing up a hairball.
The Management here:  Noob, a hairball?  I thought we talked about you licking your arms.
Haha, The Management.  (Just because you're right doesn't mean you don't need to shuddup.)
Esteghlal are a top-flight squad, currently in 3rd place in the Persian Gulf Pro League.  Your favorite today.
KbK might be beyond stoked for this, or may be utterly dejected.  They just completed their league season and finished tied in the table for #B place on points, losing the tiebreaker with by one on goal differential.  Only two teams get promoted.
RESULT:   Esteghlal   0-1      Rah rah, winners!
Sanfrecce Hiroshima vs. Shimizu S-Pulse – J1 League
Yup, slipping to and including a number 11.  Normally, Noob likes to keep standard league matches posted to ones involving teams in about the top quarter of their tables.  But The Management must be appeased!   He is a Japanophile, loves him some Far East footyball.
Last season, these two each barely avoided being Relegated.  Look at them now, especially Hiroshima!  They struggled on offense in particular.  And they're improved in that regard now.  But the defense, oh my.  They've given up a league-leading five goals in 11 matches.  Zowie.
RESULT:   Hiroshima   2-0
Thursday, 5/3
Atletico Madrid vs. Arsenal – Europe League
In the first leg of this Semifinal, Atletico Madrid lost a player to a red card just 10' in.  Arsenal didn't score 'til after an hour of play, and then gave up the equalizer with maybe ten minutes to go.  Noob was listening on satellite radio, thought the announcers might commit hari kari over their embarrassment.
Noobstradamus peered into his crystal ball and foresaw doom for Arsenal today, 3-1 to Atletico.  Never mind that the message on the crystal ball itself looks like it was written in dry erase marker.  That's how crystal ball messages look.
RESULT:   Atletico   1-0   And they're on to face Marseille in the Final!
If there's water cooler soccer talk where you work, here's the extra need-to-know.  Arsene Wenger has been the coach at Arsenal for forever.  This was his last game.  And his players totally mailed it in.
Don't question me, fools!
(I can't boogie like Sherman Helmsley.  I have to do something with my life.)