Noob delights in the whole concept of Relegation.  Wish we had it for Major League baseball.
Let's start the Track with two matches that matter for non-Drop Zone reasons.  Then we'll visit some teams before they disappear into the unheralded nether regions of Divisions Twos.
Tottenham

Sir Topham Hatt Hotspur vs. Watford – English Premier
Noob's two least-favorite clubs from England – fiiight!
Watford just have a crest that looks like some atrocity hanging in an OB/GYN examination room.  It's Hotspur that truly get Noob's blood boiling.  You named your club after one of the biggest traitors in your nation's history!  Harry Percy – cretinous yahoo.  Ne'er-do-well!  Scalawag!!
The Management here:  Once again, The Management apologizes for Noob's excessive anger and indefensible overuse of exclamation points.  We at—
Be gone, vile The Management!  This is the one subject on which I will brook no critique.  There will be zero brooking.
Watford, Noob may forgive you if you'll pull off the road upset today.  Chelsea are only two points back of the Traitorous Ones.  Help ruin their season.  There slight weakness is offense.  Push the pace hard early, hope you don't succumb to a quickflash counter, then sit on the ball like a daddy penguin on an egg.
RESULT:   Hotspur   2-0   Confound it!
Go on.  Park it.
B.  Real Monarchs vs. Las Vegas Lights – USL
No MLS today, and here stands your one second-tier match.  Noob is hoping it's gets cancelled, along with Real's entire season.  No royalty in American.  "Real" Noob's a-aaaaaa-asterisks – a***.  I may not be stable, but at least try to run a clean show here.
Monarchs had the second-best offense and defense in the league last year, and rode them to the division title.  Las Vegas is doing okay for an expansion team.  But they will be destined to suck forever for not naming themselves "Las Vegas Babies".
RESULT:   0-0
Hush, Number B.  Baby's sleepin'.
Real Betis vs. Malaga – La Liga
Finally, two teams towards which Noob harbors no irrationally-strong negative feelings.  (Thank you, Zoloft!)
#5 Real Betis are mathematically alive for a Champions League berth.  Barely.  They're going to Europa League.  Last-place Malaga's Relegation fate is already sealed.
Fun Fact:  Pablo Picasso was from Malaga.
RESULT:   Real Betis   2-1
Ufa vs. SKA-Khabarovsk – Russia Premier
Glad Noob caught ya', SKAK!  Haven't spent enough time on UEFA's #6 league.  Shiny!  Not that you'll be around next season to bask in the glow.  Good LAWD have you stunk up the joint.  All of two wins on the season.  Had you clinched Relegation certainty by NYE?
Fun Fact:  This has been SKAK's first season ever in Premier.  Maybe Noob should've been nicer.
RESULT:   Ufa   1-0
Should've been much nicer…
Aves vs. Estoril – Primeira Liga
It's the ultimate battle of Portuguese suckitude.  Last, next-to-last.  In fairness, either or both of these teams could climb out of the Drop Zone, even this late in the season.  Tight table down there.  More likely to be Aves.  Estoril has the worst offense in the league, and nearly so for defense.
RESULT:   Aves   1-0
Fun Fact:  That bird is making off with Aves' crest
Brommapojkarna vs. Ostersunds – Sweden Allsvenskanliga
Another double-feature of ineptitude!  Last and second-to-last once again.  Sure, they're only 5-6 games into the season there.  Who's counting?
Fun Fact:  Bromma's is the largest single sports club in all Europe, with nearly 250 teams.
RESULT:   Ostersunds   0-4
Sligo Rovers vs. Bray Wanderers – League of Ireland Premier
Triple Noob up on the patheticness, are you kidding me?  Second-to-last and last.  Sligo have a couple of teams in their sights they could catch quickly enough.  Bray?  Bray have one once, have only four points, a mere third of Sligo's total.
Fun Fact:  Sligo are cooperatively owned by supporters.  This makes them a Noob fave!
RESULT:   Sligo   2-1
Olimpo vs. Tigre – Argentina Premier
All four Relegation slots have been officially filled for the 2017-18 season here.  Olimpo, Noob hardly knew ye.  Oh wait, yes I did.  You've been getting featured on Mondays all damn season.  Losers.
Frustrating Fact:  Olimpo spent so much time in Noob's Relegation Monday zone, they've been billed for rent.  No moneys have yet been received.
RESULT:   Tigre   1-5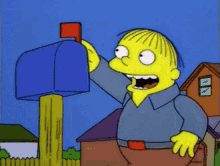 Stabaek vs. Lillestrom – Norway Eliteserien
Sooooo close.  Lillestrom are only in third-to-last, the slot that at least gets to battle a second-division club at season's end for the right to stay or move up.  Should they stay there or worse, being the defending FA Cup champs will not save them.  Stabaek are second-to-last.
Lapland leagues are summer leagues. It's very early here.
Fun Fact:  Stabaek are based in Baerum, on the west coast of Oslo.  It is posh, and the stereotype of the residents being snobs is strong.
RESULT:   Stabaek   3-2
PS TIRA vs. Bali United Pusam – Indonesia Liga I
PS TIRA finished 12th last season.  Bali Utd. tied for 1st in the table on points, but lost the tiebreaker to Bhayangkara on head-to-head results.  Still, they got to represent the league at AFC Champions League.  Not sure why, but it's not uncommon for many Asian teams to not be licensed or meet certain requirements for confederation play.
Fun Fact:  PS TIRA changed there name from PS TNI just a few months ago when they moved to Bantul.  The real estate market is… well, Noob's not sure.
RESULT:   PS TIRA   1-0   It's a Relegation Monday minor miracle!