Today's T2T follows yesterday's very closely.  Midweek means champions leagues!
Also, tomorrow I'm hanging a figurative 'Gone Fishin' sign' for one day.  It'd be all Europa League basically.  Enjoy it!
Guadalajara vs. Seattle Sounders – CONCACAF Champions League
Opening Round continues.  The Noob-Reviled Sounders lead 0-1.  I previously predicted if they didn't win that first match by at least two goals, they would go down.   Guadalajara would probably be favored slightly even on a neutral field.
And here's to hoping!   Noob Adopts some teams, Reviles others.  This site has a search function Noobites can use to easily find out why about Seattle.
RESULT:   Guadalajara   3-0      So even the two goals wouldn't have been enough margin.  You were warned, Sounders.
Even if you know, Seattle, it doesn't change that you are.
B.  Barcelona vs. Chelsea – UEFA Champions League
Barcelona earned a draw at Chelsea in the first leg, 1-1.  Now Spain's #1 can finish off the Brits at their own place.  Chelsea have slid to 5th place in Premier League, not looking like they are even going to earn a berth into the next C.L.
RESULT:   Barcelona   3-0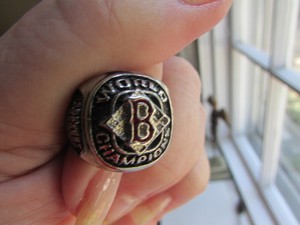 Number B championship ring
Besiktas vs. Bayern Munich – UEFA Champions League
This one likely isn't important to track for the competitive possibility.  Bayern routed The Turks in the first round 5-0.  But it's on at 1:00 PM Eastern on FS2 if one wants to catch some truly beautiful football by one of the favorites to win this whole thing.
RESULT:   Bayern   1-3
Corinthians vs. Deportivo Lara – Copa Libertadores
South America's version of C.L. is in it's Group Stage.  Venezuelan Lara won their first match, but today will go very differently for them.  Corinthians are a top ten team of all the continent.
RESULT:   Corinthians   2-0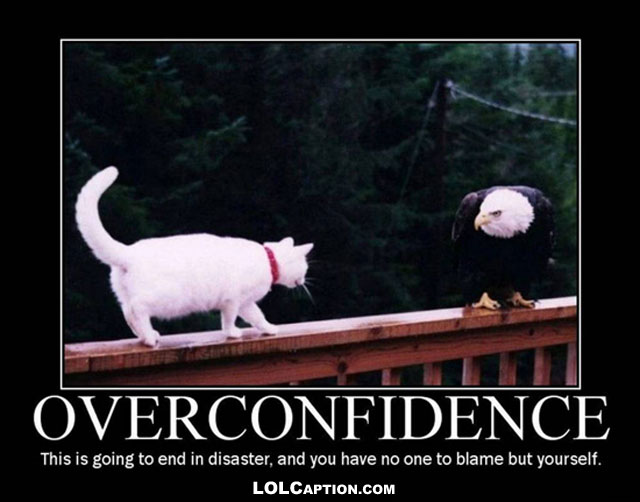 Tapachula vs. Toluca – Copa MX
This Quarterfinal match in Mexico's FA Cup gives us another underdog Minnow to watch for.  But it's a very good thing they got the random draw to host this one.
Tapachula are having a mediocre season in the second-tier Ascenso League, while Toluca is playing very strong in the top-flight Liga MX.  Noob would easily give up a goal and still bet his Chiclets on Toluca.
And no, that's not a euphemism for something nawteeee.  I just mean the gum.
RESULT:   Toluca   1-3
Juventus vs. Atalanta – Serie A
Atalanta have slipped since their 4th-place finish last season, in 8th now.  So this match is all about the 1st-place hosts.  Juve lead Napoli by just one point in the table.  But they've played one less match, so if they can get the win here, that changes the title race in Italy completely.
RESULT:   Juve 2-0
If Noob let's you do a short profile piece on yourself, will that make these nonsequitir images go away?
(Dan 'the Intern-o Inferno' is learning to leverage his power.)
Cerezo Osaka vs. Buriram United – AFC Champions League
Gotta be honest.  Surprised to find Thai 1 is a top ten league in Asia.  Explains why the club ratings source I like most (footballdatabase.com, for its ELO-y ratings system) doesn't at all hate Buriram like I'd expected.  They should be an even match for C.Osaka in in Japan today.   This is an early Group Stage match.
RESULT:   2-2
Boca Juniors vs. River Plate – SuperCopa Argentina
It's strange – it seems to Noob most countries play these Supercups right before their leagues' seasons start.  Argentina's is well-started already, yet now is when we find their previous season's league champ and the reigning FA Cup champ facing off in this exhibition (if a high-end one).
These are two of Argentina's longtime historically-best teams, so they find it a real treat to see them get to face off in this event.   But Juniors are on top of their game, while River Plate have been pretty meh for at least a couple seasons.  May not be competitive.
RESULT:   River Plate   0-2      And maybe it wasn't competitive, but other way around!
I'm taking this as a "yes" from Dan.
Suduva vs. Zalgiris Vilnius – Lithuania A Lyga
This league is about right on the line for being in the bottom quartile in Europe.  But so what!  It's last year's #1 vs. #2!  I'm always down for those matchups, and even though Noob and Noobite we may be, we will get at least a little familiar with teams from leagues of varying strengths.
RESULT:   0-0
Nomme KJ Kalju vs. Flora Tallinn – Estonia Meistrliiga
Another league of about that strength and that general part of Europe is Estonia's.  This feature's last year's #3 vs. #1.
Noob's especially excited for this league starting up again.  The longest-tenured Noobites may remember why.  Look at that league name spelling!   Noob's mesmerized by double I's.  I can't explain why, and won't try.  Why does one fellow like a lady's smile, while some like eyes more?  Some things just are.
RESULT:   Kalju   2-0
My fellow douible-i loving Padre is back!
I see you, baby.