Even if the champs are from Canadia, so glad to have top-flight Amuricuhn soccer back in our lives!  MLS headlines Noob's 'ten most important games to track for newish U.S. fans'.
There's just so much excellent footyball!  This is two weekends in a row, so perhaps a return to T2T for every day of the week is all but officially returned.
Tip o' the day:  don't forget to check back, as results get added to all T2T featured matches.
Toronto FC vs. Columbus Crew – MLS
MLS?  Yes!   The return is at hand!   Get ready to revel in Amuricuh's top league.
And what better what better way to start then with the reigning champs?  Toronto FC's been getting some extra practice playing in the CONCACAF Champions League.  Will they be tired or more in form than the Crew?
Columbus Crew might be in their last season under this name, in that location.  It's looking more and more like they will move to Austin.  As things develop further, Noob will drop basics.  I know there are places to get great in-depth info on it.  I'll link there, or Noobites can Google them up on their own.
RESULT:   Columbus   0-2
B.  Houston Dynamo vs. Atlanta United – MLS
Today's undercard gives Noob a chance to reintroduce a constant in my universe, one I hope you will take on yourself.  Never, ever hold anything but scorn for cities built on swamps!  Urban planning from hell, I mean really.   Sink into the round and be gone!
These two finished 4th in the Western and Eastern conferences last year, respectively.
RESULT:   Houston   4-0      *shakes fist*
There are so many dangers in Swamp Cities.
Perilous Number B!!
Tottenham

Sir Topham Hatt Hotspur vs. Huddersfield – English Premier
Noob-reviled Hotspur is has climbed to 3rd.  My dream of them finishing below the top four and out of the next Champions League is fading.
Huddersfield, shine a light!   You're only three points clear of getting Relegated with a bottom-three finish.  If you don't do it for Noob, win for the massive TV money the club won't get if it gets booted down to the Championship League.
RESULT:   Hotspur   2-0     *shakes other fist*
Monterrey vs. Puebla – Liga MX
Noob wonders if there isn't something powerful to be learned from Mexico's league.  Dividing their annual season into two separate seasons lends a ton more meaning to every match.  NBA and MLB, Noob's looking at you.
Two thirds of the way through the Clausura (second half-season), the table couldn't be much tighter.  This is especially true of the top half, where all top eight finishers qualify for the postseason Liguilla tournament.  Monterrey's in 5th, Puebla in 10th.  And either could easily climb or drop three spots in the table by midweek.
RESULT:   Puebla   1-3      Or they might move farther!   Puebla moves into a tie for first (though have played a game more than both those sides).  Monterrey drops into a four-way tie for 6th.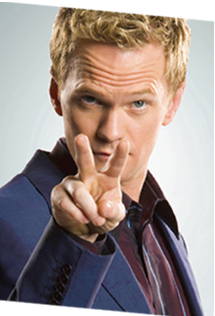 NPH watching you as well, "major" American sports.
Lazio vs. Juventus – Serie A
#B Juventus and Napoli are duking it out for the league title.  Juve is down four points.  Napoli also has a tough test today against #5 Roma, but they have home field advantage.  A Juve loss and Napoli win probably decides the league championship.
#3 Lazio and two other clubs are battling for the other two Champions League berths this league provides.  If they can protect their pitch today in the toughest of matches, they should be safe for a top-four finish.
RESULT:   Juve   0-1      Now Juve only trail Napoli by a point for 1st, as the latter lost to Roma today.  The biggest move is Roma's, vaulting up to 3rd place. 
Inter Milan is pushed down to 5th, but they've played one less game than most clubs.  Tomorrow they have a tough intracity rivalry game, "on the road" aginast 7th-place AC Milan.
Villareal vs. Girona – La Liga
These two are Spain's 6th and 7th place sides.  Villareal had looked earlier in the season like they might be able to eke out a top-four finish and Champions League berth.  Now, both are fighting for possible Europa League invites.
RESULT:   Girona   0-2
Noob's no polyglot, but pretty sure that's not even Spanish.
Newcastle vs. Sydney – Australia A-League
Sydney is eight points in front of #B Newcastle.  Newcastle is up 11 on 3rd place.  This match may not have the drama of the Italian ones, but Noob's always down for a 1-2 matchup.
RESULT:   Newcastle   2-1
Zrinjski Mostar vs. Zeljeznicar Sarajevo – Bosnia and Herzegovina Premier
Both will easily qualify for the league playoffs, given that half the league does.  But Noob's sure both want that regular season trophy, and these two are another 1-2 matchup!  They're just a point apart in the table.  #B hosts today.  This is the 40th-ranked UEFA league.
RESULT:   Mostar   1-0
Down with the Euro. 
Why not everyone carry a little BAM in your pockets?
Herediano vs. Alajuelense – Costa Rica Premier
Give Noob más #1 vs. #2.  Cater to me, pander to me!!
RESULT:   1-1
Eindhoven vs. Utrecht – Dutch Eredivisie
Eindhoven are going to win the league title.  4th-place Utrecht is in 5th, can't reasonably catch #4 for a guaranteed slot in Europa League.  They'll have to win a league four-team playoff at season's end in order to qualify.
RESULT:   Eindhoven   3-0
Honorable mention:   Napoli vs. Roma (Serie A), St. Etienne vs. Dijon (Ligue 1), Celtic vs. Greenock Morton (Scottish FA Cup), Radnicki Nis vs. Partizan Beograd (Serbia Super Liga), Dunjaska Streda vs. Spartak Trnava (Slovakia Super Liga), Orlando Pirates vs. Kaizer Chiefs (South Africa Premier)