The 10 best soccer matches for us – the newish American fans – to follow!  Today, except for a visit to Liga MX, we're exclusively in Europe.  Loads of games with multiple Champions League and Europa League berths abound.
Normally Saturday and Sunday are together, but this weekend Noob's gone back to the format of old.  You get two full complements of game previews.  Next weekend  things are likely to be compressed again, so enjoy the bonus coverage!
Chelsea vs. Manchester United – English Premier
Chelsea has slipped to 4th place, but played better offense recently, scoring eight goals in their last three matches.   Good thing, too, as Noob-reviled Tottenham  Sir Topham Hatt Hotspur are just a point behind them for the league's final Champions League invite.
3rd-place Man Utd. have only found the back of the net twice in their last three matches.  Momentum does not favor them on the road today.  (9:05 AM Eastern, NBCSN)
RESULT:   Man Utd.   2-1     Chelsea drops down to 5th, out of the Champions League berths (for the moment anyway)
Face down, a** up…
Wait, that's not relelvant…
B.  Arsenal vs. Manchester City – EFL Cup – the Final!!
A reminder of what we have with this event:  a tournament that only involves clubs from the top four leagues in England.  It is tertiary in importance to the FA Cup and Premier League title.
Also, it has lost some of its luster since Man City lost to Wigan in the FA Cup this round.  It had looked quite possible they would sweep all the major hardware.  Noob will not be surprised if they don't save their energies and some starters, even with shiny metal on the line.  Opportunity for league #6 to get a headline.
RESULT:   Man City   0-3     Hardware for the league leaders
The esteemed Number B Trophy!
(Number B, are you wearing a bra?  No judgement here, just caught Noob off guard.)
Santos vs. Cruz Azul – Liga MX
Santos have found their offense, sits in 3rd in the Clausura (second half-season) table after missing the top eight and Apertura postseason.
Cruz Azul made that postseason in 6th place, despite having a 0 goal differential.  They're only -1 now, but down in 15th.   Their proper table position likely lies somewhere in the middle of those two, and probably not in the Liguilla.  (7:00 PM, Univision Deportes)
RESULT:   Santos   2-0
Sevilla vs. Atlético Madrid – La Liga
Atlético has only lost one match all season, so they could still be daydreaming of catching league leader Barcelona.  Today they face a feisty Sevilla team that's 5th in the table, one slot out of Champions League territory.   Sevilla just far enough back of 4th that they could play a little desperately.
To that end, Noobstradamus is calling this one for the visitors, who will score early, in a high-scoring affair – Atlético 2-3.  (2:45 PM, beIN Sports En Español)
RESULT:   Atlético   2-5
Then again, I may be completely disoriented from the 2 Live Crew reference above.  That poor bird.
Bayer Leverkusen vs. Schalke 04 – Bundesliga
Other than a hiccup against Werder Bremen, Leverkusen has been absolutely rolling., all the way to 4th.   That's good for a Champions League spot if they can hold on.
Schalke's losing half their games anymore, their hot first stretch of the season well behind them now.  They're just as good defensively as BL, so that gives them a chance today at least.  (9:30 AM, Fox Sports 1)
RESULT:   Schalke   0-2      What a swing!   Schalke is now tied for 2nd, while Leverkusen falls into a tie for 5th.
AS Roma vs. AC Milan – Serie A
Roma is in 3rd, but a world behind the league's top two.  But they're also only one and two points ahead of their next two rivals in the table.  Since the top four get into Champions League, they'll be plenty motivated.
Milan is tied for 7th, the last spot to even get into Europa League.  Noob is still learning, doesn't feel certain every team is super-motivated by Europa-or-nothing.  I suppose the answer starts with money, how much extra do the players make for European competitions.
RESULT:   AS Milan   0-2      Milan will definitely care about holding onto 3rd!   Roma drops to 5th.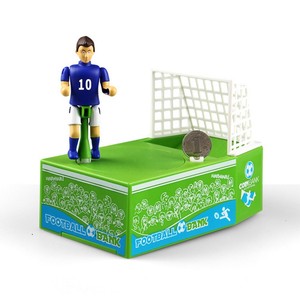 If the amount could be stored in a soccer player goal-kicking coin bank, the answer is they won't care.
Paris Saint-Germain vs. Marseille – Ligue 1
PSG has nearly sown up the league title, and rightfully so.  No other French team comes close to their capability on offense, and only a couple are on their level defensively.
Marseille is in 3rd, and France only gets three invites to C.L. this year.  They have something of a cushion over 4th-place Lyon, but that side is good, still very much a threat.  The visitors are also only two points behind #B, AS Monaco.  Passing them would mean getting to enter C.L. in a later round.  (3:00 PM, beIN Sports)
RESULT:   PSG   3-0
Aberdeen vs. Celtic – Scottish Premier
Celtic completely dropkicked this league last season, going 34-4-0.  They've dropped off a smidge this year, but still play amazing defense and are still six points up on #B Rangers.
Aberdeen is in 3rd, good for the next Europa League.  They've got small cushions between the clubs on either side of them, and climbing to #B wouldn't get them any better a Europa entering position.  Noob suspects they'll play for the draw.
RESULT:   Celtic   0-2
Feyenoord vs. Eindhoven – Dutch Eredivisie
The Netherlands' top league only gets two clubs into Champions league.  Feyenoord are in 4th, but they're not going to catch anyone.  Eindhoven lead the league.  A road win would be tough – a draw more likely – but would pretty much cement their league title.
RESULT:   Eindhoven   1-3
Hapoel Be'er Sheva vs. Beitar Jerusalem – Israeli Premier
Maccabi Tel Aviv just passed both for 1st place, but only by a point.  One of these two will tie or pass them today.
Be'er Sheva is #B and love low-scoring matches.  Beitar Jerusalem is a point behind them and plays wide open.  It will be interesting to see which can control the pace.  With three teams in the mix, this may be the most exciting league finish in Europe.
(And yes, Noob knows Israel is not in Europe.  It's a geopolitical thang.)
RESULT:   1-1
Wait, it's possible Noob has haters?
Honorable Mention:   PAOK Thessaloniki vs. Olynpiacos (Greek Super League), Besiktas vs. Fenerbahce (Turkey Super Lig), Estudiantes de Merida vs. Mineros (Venezuela Premier), any Swedish FA Cup match