TGIGF!   Fridays, we take a turn from our traditional 'ten best games to follow for the newish American soccer fan' and trot the globe.
We're actually going to stay pretty Euro-centric here today.  But fear not!  By journey's end, you'll get a new passport stamp, Noobites.
Chelsea vs. Hull City – English FA Cup
The Fifth Round Proper continues.  16 teams remain.
Noob almost wonders if Hull City won't put their full focus on this match.  The Championship League (second-tier) Tigers are only one slot above the Relegation line.
It would be understandable if they didn't throw all their starters and energies into a match they're unlikely to win no matter what.  Save their mojo for not getting The Boot down to League One.
RESULT:   Chelsea   4-0      Well, that escalated quickly.
Not their real crest, but awww!   Cute widdle keetee!
B.  Leicester City vs. Sheffield United – English FA Cup
Sheffield Utd. are having a lovely season.  They were only promoted to the second tier Championship League this year, and are a little above midpack.   And they might be catching Leicester at just the right time, as the host team hasn't won in three straight matches.
RESULT:   Leicester   1-0
Noob's big on Scrabble, so this is a truly lovely setting for Number B.
Monarcas Morelia vs. Lobos de la BUAP – Liga MX
Dan the Intern-o Inferno digs the BUAP.  But the Lobos are BUAP-ing things up here early in the Clausura (second half-season).  After finishing 10th in the Apertura, they're struggling on defense and in second-to-last.
Noob's all in with BUAP today, too, since they're facing the dreaded Monarcas.  Stick with your other nickname, Canaries.   No royalty in Mexico.  Representative democracy!   Noob will go all crazytown over this until it's changed.  C'mon, hombres.   I'm not even pulling for the Trumpian Wall to be built.  So Noob a solid here.
RESULT:   Morelia   2-1      Lowly BUAP actually scored first, but to no avail.
Glenavon vs. Crusaders – Northern Irish Premier
Things are pretty well settled in Northern Ireland.  Crusaders are in 1st and up five points on #B.  Catchable?  Sure.  Likely at this late stage?  Not really.  They're going to be the league's Champions League rep.
Glenavon are in 3rd, in line for one of the league's two Europa League berths.  They're not catching #B, nor are Linfield likely to pass them from #4.
This could be an entertaining one if one can find it on the interwebs somewhere.  Crusaders score like crazy, and for a top team, Glenavon sure like digging out balls from the back of their net.
RESULT:     ppd
HIFK vs. Honka – Finland FA Cup
The Group Stage continues.  HIFK finished 11th in last year's Veikkausliga, the country's top division.  They are in 1st in their Group, but only because they've played one more game than the nation's greatest team.
Honka finished #B in the second division and are being promoted.  Here, they are in 4th and need a couple wins for a chance at advancing.
RESULT:   Honka   3-2      Upset!
Fortuna Sittard vs. Telstar – Dutch Eerste Divisie
These two are in 3rd and 5th-place respectively in The Netherland's second division.  If the season ended yesterday, they'd both be in the league Promotion Playoffs.
In truth, this is a three-team league in terms of real power.  Sittard isn't going anywhere.  Telstar scores like no one else – in a good way – but can't defend a lick.   This is going to catch up with them starting today.   Noob doesn't think they'll even make those playoffs.
RESULT:   1-1
You're about to be wearing green shorts, Telstar.
Cremonense vs. Bari – Serie B
Things in Italy's second division are very tight.  The top two sides will get promoted to A Series at season's end.  The next six will play Promotion playoffs.  These two are 5th and 7th, but a whopping seven clubs are within five points of Bari.
RESULT:   Bari   0-1
Bengaluru vs. Pune City – India Super League
#1 hosts #2.  Kara sev for everyone!  Top for clubs will make the league playoffs.
This one of India's two pyramid level one-leagues.  The other – the I-League –  is really more a part of the pyramid.  They participate with another league in promotion/relegation.  Super League is more of a "promotional league".
RESULT:   1-1
Never mind about the snack suggestion.   Looks like old Kibble 'n' Bits.
Ramtha vs. Al-Jazeera – Jordan Premier
Only one team from here qualifies for AFC Champions League.  Ramtha are tied in the table with #1 Al-Wehdat, but down on goal differential.  Al-Jazeera is next, trailing them by just three points.  They will trail by six shortly.  Ramtha plays the league's best defense.
RESULT:   0-0
Nouadhibou vs. Nouakchott King – Mauritania Ligue 1
Welcome, Noobites, to the western Sahara!
The hosts are #B in the league right now.  They've won four titles since their founding in 1999.  The visitors are in 7th.
RESULT:   Nouadhibou   1-0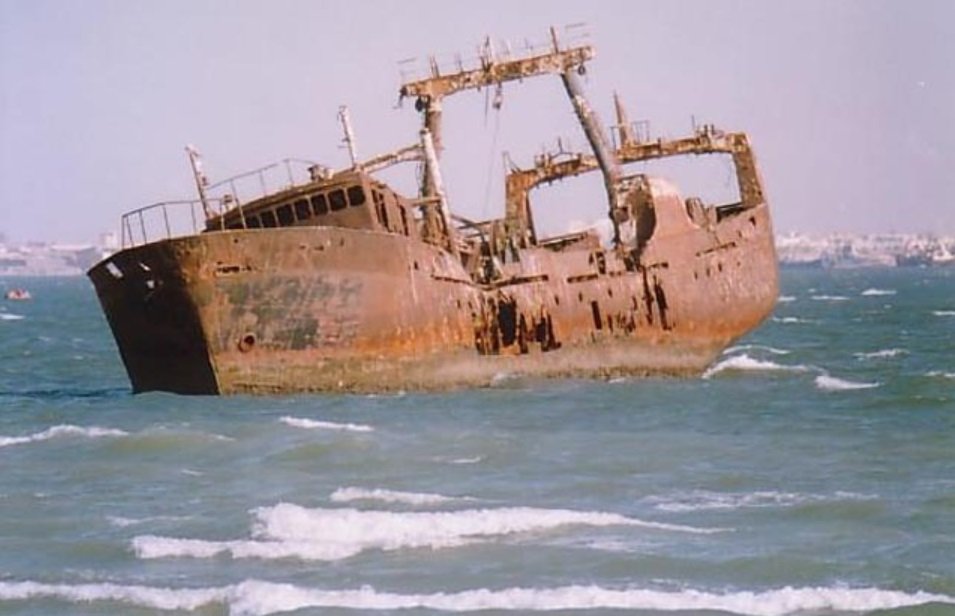 Nouadhibou – come for the footyball, stay for the world's largest ship graveyard.