Monday, we choose NOT to fight against the shadow you cast.  We embrace it!  How?   By turning a few degrees from our usual '10 most important matches for the newish American soccer fan' and taking time to appreciate teams about to get the boot from their leagues.
It's like blues music, Noobites.  It can feel awesome to feel sad.
Chelsea vs. West Bromwich – English Premier League
Defending champions Chelsea have dropped three in a row and into 5th place.  Since only top four make Champions League, they should be sounding the panic button.  Provided they don't treat this as a gimme, they're welcoming last place West Brom in at the perfect time.
Fun Fact:  One of the West Brom mascots is "Baggie Bird".
RESULT:   Chelsea   3-0
Everything about those shorts is…troubling.
B.  Real Betis vs. La Coruña – La Liga
Real Betis netted a nice win over 5th-place Villareal in their last match, so should be confident as they try to climb to a top-half finish (from 11th).
La Coruña stinks like tuna casserole left out unrefrigerated overnight.  How they're only in second-to-last place is beyond Noob, the way they get thumped.  Are you even worthy of the Number B slot, LC?
RESULT:   RB   1-2      had the home and away teams turned around
Number B is for everyone, a gift of grace.
Estoril vs. Moreirense – Primeira Liga
Nearly a Portuguese Relegation double feature.
Estoril are making a desperate push to get out of the Drop Zone!  They've won the last two matches, including an absolute stunner over powerhouse FC Porto.  And so they've climbed into a tie for last, which is only a point behind the visitors today.
Fun Fact:  During WWII, the town of Estoril was a hub for spies.
RESULT:   Estoril   1-2      From the Drop Zone to 13th – it's a Relegation Monday miracle!  (had the home and way turned around)
Hobro vs. AGF Aarhus – Danish Superliga
Denmark's top league is 14 clubs deep.  Top six will make title playoffs, all others will play a Relegation-avoidance tournament.  Hobro are tied for 6th, so this and every match are vital to them.  AFG are in 11th.  Given their lack of offense, they won't be climbing higher.
Fun Fact:  Aarhus is Denmark's second-largest city.  (Noob'd never heard of it before getting into footyball.)
RESULT:   Aarhus   0-1     Never mind that both clubs stayed in the same slots in the table – it's more Relegation Madness!
The "Infinite Bridge", Aarhus
Piast Gliwice vs. Jagiellonia Bialystok – Poland Ekstraklasa
This league is like Denamrk's – half the teams (eight) play for the title, half will play for the right to remain in the top flight next year.
The top half of the table is super tight, so 4th-place JB is playing for postseason seeding.  The bottom four are also very close in points, so last-place PG could climb a few places.  They actually play pretty okay defense, so who knows!
Fun Fact:  One of Piast Gliwice's nicknames is "The Nurses".
RESULT:   1-2
Alki Oroklinis vs. AEL Limassol – Cypriot First Division
The regular season is Cyprus is nearing conclusion.  The top six teams are already decided, and they will play for the league title.  AEL is in 6th, but could climb a notch before the playoffs.  Oroklinis is in 10th, could climb or drop one notch easily before their Relegation Round.
RESULT:   AEL   2-4
Noob knows he's not fully right in the head.
But admit it, there's something creepy about those dangling, dead-legs.
Hapoel Be'er Sheva vs. FC Ashdod – Israeli Premier
Things look much the same here as in Cyprus.  Be'er Sheva is in 3rd and have qualified for the league playoffs.  Ashdod are in 12th, preparing for the Relegation Round.  They play the best defense of those in the bottom quartile of this league, but that won't help them today.
Fun Fact:  Ashdod is maybe the only team in the league to not be tied to an Israeli sports association (ie: Hapoel, Macabbi, Beitar).
RESULT:   HBS   2-0
Lija Athletic vs. Valletta – Malta Premier
Welcome back to the Track, Malta, it's been a while!  For some reason, your top league was dropped on coverage by one of Noob's primary scouting sources.  You will be ignored no longer.
Lija – you, on the other hand, will soon be ignored for not being in this league.  Five points in the table in 18 matches.   What's Maltese for "crap-tastic"?  Valletta wouldn't know, given they're #B in the league.
Fun fact:  Lija is a village of merely ~3000.   Pretty good they've even gotten to the Premier League three times ever.
RESULT:   Valletta   1-3
Lija Church
Noob's weak on art history, but thinking Baroque.
Mohun Bagan vs. Gokulam – I-League
Gokulam are in last place, but full disclosure: they've played fewer matches than any team in the league.  Still, they might stay there.   They have only achieved four results (wins or draws) all season.  9th-place Chennai City have gotten nine results, even if in three more games.  MB are in 4th.
Fun Fact:  The English name for Gokulam's home city is Calicut.  There, it is known as Kozhikode.   That's close…
RESULT:   Gokulam   0-1      Drop zone no more!   
Al-Duhail vs. Zob Ahan – AFC Champions League
Asia's Champions League begins its Group Stage, and Noob wears the sadpants.  Defending Champions and Noob-Adopted Urawa Red Diamonds are not here to defend their title.
But we soldier on!  Al-Duhai won last year's Qatar Stars League.  Zob Ahan finished just 4th in Iran's Persian Gulf Pro League, had to play a qualifying round to get to Group.  More, they're only here at all because the #B Iranian league team wasn't granted a federation license.
RESULT:   Duhail   3-1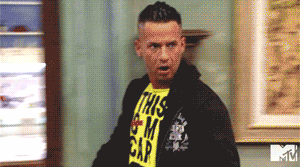 "Whaddya mean no Urawa??"
Tenured Noobites knew The Situation would be upset.