Saturday, 1/27
Milton Keynes Dons vs. Coventry City – English FA Cup
The Fourth Round Proper rolls onward.  This is a fun, minnow-y match.  It's more fun because Noob-Adopted Coventry City is one of the lowest-league teams remaining.   MK Dons are struggling mightily in the third tier League One.  Coventry is in League Two, but the upper echelon of it.
RESULT:   Coventry   0-1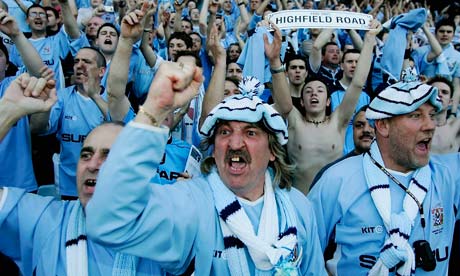 Noob needs one of those crazy Coventry hats, like, yesterday!
B.  CF America vs. Atlas – Liga MX
In the Apertura (first-half season), these two finished 2nd and 8th respectively.  Here in the Clausura. America has yet to lose a game three matches in, while Atlas has crapped the bed (0-0-3).
RESULT:   America   1-0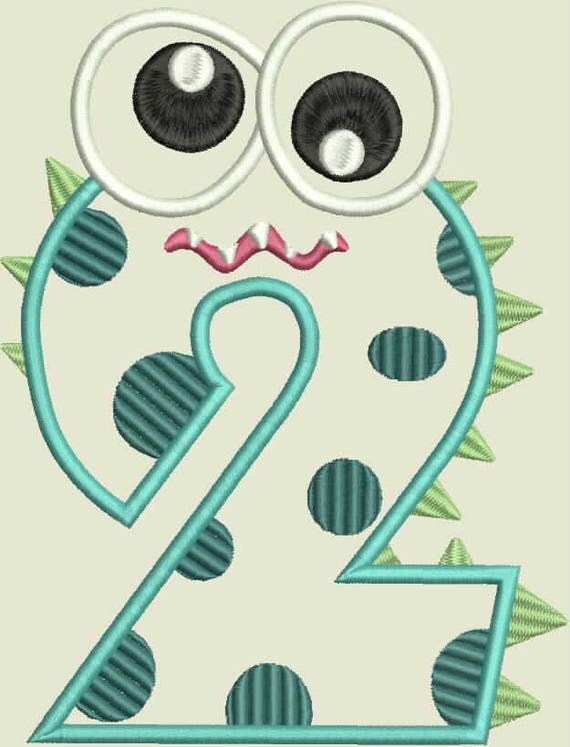 Is it any wonder Noob is questing for Number B?
Valencia vs. Real Madrid – La Liga
The 2017-18 football story in Spain continues to be the struggles of Real.  The two-time defending European champions are only in 4th place.  Two other clubs are within three points of them for the final league berth in Champions League.  Valencia leads them by five points, in 3rd place.
RESULT:   Real   1-4
Neroca vs. Minerva Punjab – I-League
#2 hosts #1!   Noob understands the Punjabis might well bring samosas to share.
RESULT:   Punjab   0-1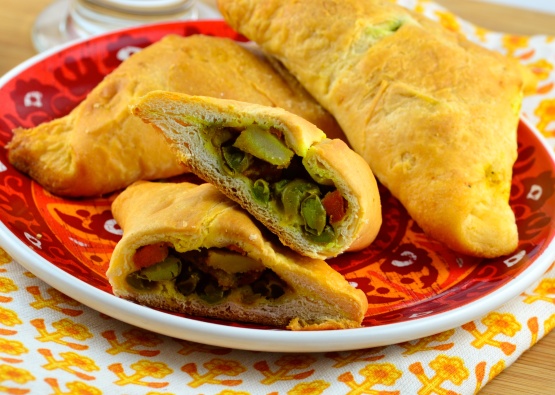 Delicious with mint chutney
Honorable Mention Saturday matches:  PSG vs. Montpelier, Bayern Munich vs. Hoffenheim, ChievoVerona vs. Juventus, Boca Juniors vs. Colon, Alianza vs. Aguila, Kaizer Chiefs vs. Mamelodi Sundowns
Sunday, 1/28
USA vs. Bosnia and Herzegovina – international friendly
FIFA ranks the two national teams as #25 and #38.  Population difference:  ~325 million : ~3.5 million
RESULT:   0-0
Cardiff City vs. Manchester City – English FA Cup
Cardiff's in 3rd place in the second-division Championship league.  Man City, is, well, Man City.  1st.
At least after finally losing – to Liverpool a week or so back – we know Man City is human.  Either that, or they sandbagged for one match to put Noob off the scent that they might all be super-aliens.
RESULT:   Man City   0-2
But a Man City alien would wear blue.
Detective Noob – foiled again. 
Toluca vs. Cruz Azul – Liga MX
These two are in 11th and 5th early here in the Clausura.  In the Apertura, they were almost perfectly flipflopped, finishing 4th and 11th.
RESULT:   1-1
Marseille vs. AS Monaco – Ligue 1
No one's likely to catch PSG for 1st, so the battle is on for the other two Champions League berths.  Marseille and Monaco are in 3rd and 4th and just a point apart, and 2nd place is only a point up on Marseille.
Based at least on goal differential, Monaco is the better team, thanks to their offense.   Since they're on the road, this may be the most competitive match of the weekend.
RESULT:   2-2
This is exactly how Noob imagines everything to look in France.
Awesome.
Gent vs. Club Brugge – Belgian First Division A
Brugge has run away with the regular season title; they only await coronation at this point.  The question becomes how will they approach the rest of their league season as they prep for the league playoffs?  Gent is in 4th, reasonably comfortable fin a top six spot for a league playoff berth.
RESULT:   Gent   2-0
Congo vs. Libya – African Nations Championship
This biennial event has reached it's eight-team Knockout stage.  Since the event is in Morocco, no need for two-legged ties- this is one-and-done.  Though the winner will probably have to play host Morocco.  Oops.  Unfortunate draw, guys.
RESULT:   Libya   1-1  /  3-5 pk
Some soccer oops (oopses?) are worse than others
Honorable Mention Sunday matches:  Roma vs. Sampdoria, Bolivar vs. Jorge Wilstermann, Alianza vs. Aguila, Plateau United vs. MFM FC, Carabobo vs. Estudiantes Merida