One needs no gift receipt when it's the ten most important soccer games for us, the newish American fans.  Size ten fits all Noobites perfectly.
Noob's continuing the holiday season format, combining three days into one satisfying T2T.
Tuesday, 12/26
Manchester United vs. Burnley – English Premier
Man Utd now trails their crosstown City rivals by a staggering 13 points in the table.   They can handle 7th-place Burnley at home – if they can score.  That's always the issue facing Burnley, who don't score and let others score even less.
RESULT:   2-2
Cartoon memes sting worst, because of the lack of fingers.
B.  Anderlecht vs. Gent – Belgium First Division A
3rd faces 4th place here.   It's surprising Gent isn't ahead of them, as they're much better defensively.
In fact, Noobstradamus has had a surreal vision!   I was gorging on a sequoia-sized la buche de noel in my dream-roofless house.  On the tv, St. Nicholas and Pere Noel were engaged in a vicious cage match.  Old Nick was cursing wildly in Walloon and smashing his foe with a tinsel-bestrewn folding chair.
Just as my sugar rush was hitting its peak, the tv ticker scrolled that Anderlecht football was overrated.  I knew then then that Gent would prevail.  Road upset, 1-2.
RESULT:   Anderlecht   1-0     Noobstradamus blames the fungal dessert.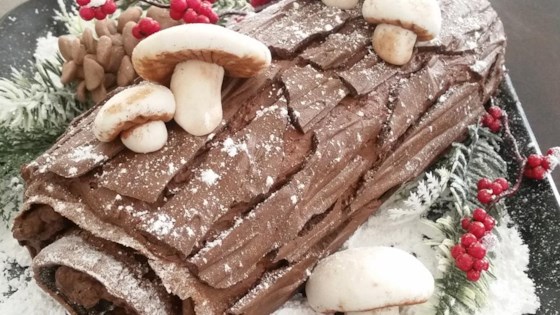 The 'shrooms are an odd touch.  Unless they're hallucinogenic.
Lazio vs. Fiorentina – Coppa Italia
Italy's FA Cup has reached its Quarterfinals, and this is a truly intriguing match.
Lazio is in 5th place in Serie A, just outside the berths for next year's Champions League.  Will be they be focused on the Coppa. Using all their starters?   8th-place Fiorentina will, and they haven't lost in a month and a half.  Noobstradamus is calling this one in favor of Florence's Lillies, 0-1.
RESULT:   Lazio   1-0       The NORAD tracking Santa screwed up my prognostication reception.
I spy -with my Forrest Whitaker eye – an upset!
Crusaders vs. Cliftonville – Northern Ireland Premier
Crusaders are tied for 2nd place, but only one team from this league qualifies for Champions League. Cliftonville has slipped to 5th.  Crusaders score an astounding three goals per game, so this should be an entertaining one.
RESULT:    Crusaders   2-0
Iraq vs. Qatar – Arabian Gulf Cup
In this tournament, the eight teams are divided into two Groups of four.  The teams in each Group will only play each other once in this Stage.  The top two in each Group will advance.
And Qatar won their first game, so that's HYOOJ.  Iraq, which on paper is the better team, earned a tie in theirs.
RESULT:   Iraq   1-0       Iraq and Bahrain are tied atop the Group with a game to go.  Qatar is a point behind them in the table.
Wednesday, 12/27
AC Milan vs. Inter Milan – Coppa Italia
AC Milan is struggling mightily in Serie A this season, in 11th.  Internazionale is up in 3rd.  Noob will be very curious to see if home pitch advantage means just a little or a whole lot when it's an intracity rivalry.  Quarterfinal match.
RESULT:   AC Milan   1-0  (AET)
Fake news.  We knew it had to be happening somewhere.
Thursday, 12/28
Saudi Arabia vs. Oman – Arabian Gulf Cup
The teams in this Group have already played two matches each, so this is the last one.
Saudi Arabia and U.A.E. each have four points.  Oman trails them by a point, so they need to win, hope U.A.E. doesn't beat host country Kuwait's team.  Which they will.  But still.
RESULT:   Oman   0-1    Upset in Kuwait, and the Omani are through to the next round!   The Saudis are out.
Difaa Al Jadida vs. Hassania Agadir – Morocco Botola Pro
They're a dozen games or so into this league season, and only two teams are truly out of it.  These two are 4th and 1st place, respectively.  El Jadida are bit slack on the defensive side of the ball.  It's hard to call #1 winning an upset, but this would be a big road win for Agadir.
RESULT:   El Jadida   1-0
Ehhhhverybody thinks Noob is mentally unsettled.
But I don't make these things.  Just find 'em.
US Monastir vs. CS Sfaxien – Tunisia Ligue 1
Sfaxien is the only team with a realistic chance of catching #1 Esperance, five points behind them.  Monastir is one of two teams five points farther back.  If they want to move up, they'll likely have to up their goal-scoring a notch.
RESULT:   Monastir   1-0        This one was actually played yesterday.
Jamshedpur vs. Chennaiyin – Indian Super League
It's been a bit since Noob's featured Indian football, so a quick note.  There are two "level one" leagues in India, this one and the I-League.  This one does not do promotion/relegation.  It is formed on a more "franchise mode", much like the U.S. and Australia.
Noob is Adopting Jamshedpur as his own!  They – like all teams with "jam" in the name – will be part of the Noob fave-family.   Jaaaayyyyyyum!
But wow do they not seem exciting to watch live.  In six games, they've scored twice and allowed one goal.  They're in 6th.   Channaiyin are #1.
Chennaiyin   0-1