This weekend was a veritable feast of soccer., rich and intoxicating.  Championships abounded!   Monday's are lighter in the schedule, and our "ten most important games" take a left turn.
Monday's, we celebrate the downtrodden, the overmatched, those who may be at their seasons' ends…Relegated.  (dunhduhn DUUUHHNNNN!).  Let's Track some of these sad sacks before they disappear to second divisions.  Who knows, maybe even witness a mighty upset or two!
First, Noob's non-relegation portion of today's Tracking:
Khoneh Be Khoneh vs. Gostaresh Foolad – Hazfi Cup (Iran FA)
I wonder if there's a Noob from that part of the world, who finds our clubs' names delicious and fun.  OK, wondering complete.  Probably not.  It's for the best, really.
This national Cup tournament is in its Quarterfinals.  With FA Cups, much of the fun is looking for "minows" – teams from lower ranks that make deep, surprising runs.
K.B.K. is a darn good second-tier team, from the Azadegan League.  Since they got the draw to play at home, they might have a real shot against top tier but only 9th-place G.F.
RESULT:   Khoneh Be Khoneh   2-0    Minnow upset!  
All right, enough of that – release the possible to probable relegateeees!
B.  Everton vs. Swansea City – English Premier
Last place Swansea City got their first win in ages about a week ago against West Brom.  Then they hosted league buzzsaw Man City.
10th-place Everton haven't lost in four matches, overcoming a terrible start to the year to get back to the top half of the table.  They shouldn't have trouble keeping a clean sheet (allowing no goals) against Swansea.
RESULT:   Everton   3-1      No clean sheet after all, but a come from behind win.
Malaga vs. Real Betis – La Liga
Malaga's in second-to-last, but have shown signs of life of late, not losing two matches in a row.  Real Betis is trending the opposite direction with three consecutive losses.  A win here wouldn't pull Malaga out of the Relegation Zone, but they'd at least be the top of that three-team heap.
RESULT:   Real Betis   0-2
Moreirense vs. Victoria de Guimaraes – Portuguese Liga
Moreirense's been playing pretty good ball!…in the League Cup, against plenty of non-Premier competition.  Still, that's better than nothing.  They've won but one league match, and that was back in September.
VdG isn't likely to see a European League (Champions, Europa) berth by season's end, but they're better than average and riding a three-game league win streak.
RESULT:   Moreirense   2-1      It's football Festivus miracle!
Fenerbahce vs. Karabukspor – Turkey Super Lig
Welcome back, Karabukspor!   Still in last place.  Noob's going to have to start charging you rent.  You're not close to climbing even a notch in the table.  Things are not about to get better, either.
Fenerbahce is in 5th  after ten straight matches without suffering a loss.  This league's race is super-tight, so they won't be sleeping on you.
RESULT:   Fenerbahce   2-0
Gornick Zabrze vs. Cracovia – Poland Ekstraklasa
Cracovia won't be able to stop 3rd-place G.Z. from scoring.  Better teams haven't.  Still, it should be an entertaining match for those who can watch it.  Zabrze doesn't bother much with defense, and Cracovia scores pretty well for a team in second-to-last anyway.
RESULT:   Cracovia   0-4      Not a typo.  Wowzerz.
He's back.  Can anyone stop…ummm…
Super-Zabrze Guy!
FC Voluntari vs. Sepsi OSK – Romania Liga I
Eight of this league's 14 teams play the second part of the season divided into two groups.  The top six play for the title, the others play to try and avoid getting demoted a league.
Sepsi is bad enough that with four matches to go, they've mathematically guaranteed themselves a position in the latter.  Voluntari would about have to run the table to make the championship grouping themselves.  Still, they are a lot better on both sides of the ball and a loss would be a stark upset.
RESULT:   Voluntari   3-0
Lens vs. Tours – French Ligue 2
The second-to-last team in the table as more than twice has many points as Tours.  They're headed to tier-three Championnat National, make no mistake.  Even at fourth-to -last Lens, they're odds are terrible.  Lens has a goal differential that would usually have them halfway up the table.   They'll be climbing.
RESULT:   Lens   2-0
Yup, Dominos is this league's title sponsor.
"Get the door — it's mediocre French footyball."
Alki Oroklini vs. Pafos FC – Cypriot First Division
In Cyprus, the bottom two teams are automatically Relegated.  The next six play in a Relegation avoidance tournament.  Neither of these sides are in real danger of sinking to the absolute bottom,  Pafos can in fact still see daylight, have a chance at the top six and playing (in theory) for the league title.
These two are just about the worst offenses in the league.  Track?  You betcha, on a Monday.  Try to find it on satellite TV somewhere, somehow?
RESULT:   A.O.   2-1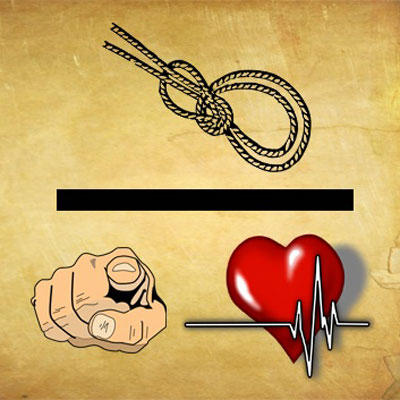 Al Nasr vs. Al Masry – Egypt Premier
Al Nasr is the best of three teams in the Relegation Zone here.  Al Masry's in 3rd place.   Looking at the table, it appears Egyptian clubs play conservatively, defensively,  There's just not a ton of difference between most of them statistically.
RESULT:   Al-Masry   2-3