The very best of Sunday's matches, ten strong!  All for you, the newish American soccer fan.  Leagues, cup, New League! Despair and Nostalgia.  Noob brings it all home.
Monterrey vs. Morelia – Liga MX
Reminder:  Liga MX is currently in the Liguilla portion of its Apertura.  The first half of their 2017-18 league season is in the books, and now they play this mini-tournament to determine the champion.
This match is the second leg of a Semifinal.   Monterrey won 0-1 in Michoacan and now get to vanquish Las Monarcas at home in Guadalupe.  #4 Morelia earned a draw against #1 Monterrey in the regular season, but good luck besting that effort here in the playoffs.   Vanquished.   RESULT:   Monterrey   4-0
B.  AFC Bournemouth vs. Southampton – English Premier
There are just two games in the EPL today.   Neither pitted two teams competing for postseason berths.  Since Noob always Tracks at least one game from England whenever offered, we get my beloved Cherries!
Sweet, sweet Bournemouth may be in just 16th place, but a win over #12 Southampton would jump them all the way to 11th!   They've won four of their last five to get clear of the Relegation Zone.  But Southampton are 6-1-1 in recent games against Noob's guys.  *gulp*   Bournemouth to 14th, Southampton to 11th.   RESULT:   1-1
Stop it, Bournemouth.  You're freaking Noob out some.  
Wycombe vs. Leatherhead – English FA Cup
The Second Round (Proper) continues, and Noob's harlot-red lipstick Minnow Watch alert light is flashing!
Wycombe wonders are from League Two, the fourth tier of the Brit soccer pyramid.  Leatherhead has our Cup hearts again today though, hailing from all the way down in the seventh-level Isthmian League Premier Division.  "Again", because we Tracked them in both of their First Round matches against Billericay.  It's not enough for Noob Adoption, but they've found the road.
Fun facts:  Leatherhead joined a league in 1909 called the Dorking and District.   Their home turf is called Fetcham Grove.  God bless the English, some stuff's just cool, cute.   The favorites advance.   RESULT:   Wycombe   3-1
Sampdoria vs. Lazio – Italy Serie A
These two are in 5th and 6th place, and neither will make a jump with a win here.  But if either dreams of catching one of those top four slots and berth into next year's Champions League, beating their fellow outsider would be a super start.
Lazio's better on both sides of the ball, statistically, so Noobstradamus is calling this a road win for Le Aquile ("The Eagles").   Noob prognostication success!   RESULT:   Lazio   1-2
Il calcio è delizioso.
Caen vs. Lyon – French Ligue 1
PSG has opened up a daunting ten-point lead in the table.  The real race is for 2nd and 3rd, the two other CL qualifying spots. Caen may be in 6th, but their goal differential would indicate they're unlikely to climb higher.  Lyon is in 3rd.
Is it "on" or "in" the table?   Noob brings you the info, but we learn and wonder together, Noobites.   RESULT:   Lyon   1-2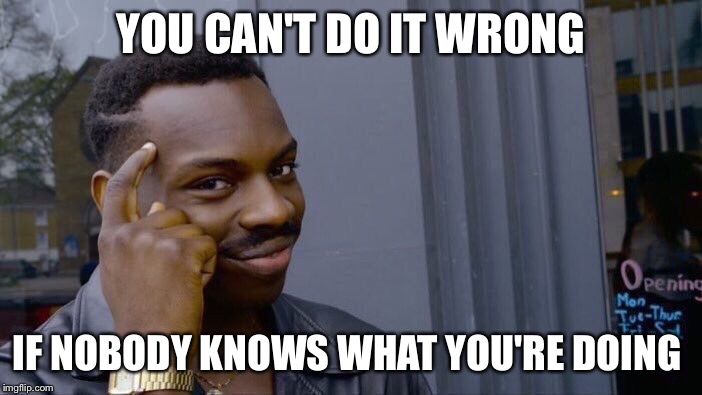 Noob lives this.
Siroki Brijeg vs. Seljeznicar Sarajevo – Bosnia and Herzegovina Premier
B&H, it's been so long!  We haven't Tracked a match of yours since before Halloween.  How's your govina?  It "herze", you say?
The Management interrupting here.  The Management would like to apologize for that lame pun.  We try to have some standards here, but some people are more open to suggestions than others… Thank you for your attention.  You're now returned to your regularly scheduled weirdness  – The Management
Noob's not going to apologize to the likes of you, corner office swine.  I'm the talent, and I do as I will!
Ok, in fairness, that was a bad pun.  I'm sorry-jevo about that…  *ducks*
These two are tied for 2nd, just two points out of 1st.   They vault into 1st!   RESULT:   Seljeznicar   1-2
Lillestrom vs. Sarpsborg – Norway FA Cup
It's the Final!   No second leg to be played here, it's one and done for the Cup.  Noob's not certain if this is at a neutral site or not.  But the match is being played in Oslo, and Lillestrom's barely more than 10 miles from there.
Winning this would be a nice salve for Lillestrom's wounds.  They didn't miss being Relegated out of the top league by much this year.  Sarpsborg finished 3rd, good for a 2018 Europa League berth.   Hail to the surprise champions!!   RESULT:   Lillestrom   2-3
Norwegian Cup – meet Norwegian cupboard bed.
Botafogo vs. Cruziero – Brazil Serie A
The 38th and final round of the season in this league is now on, and there are Copa Libertadores (think "Champions League") berths yet to be finalized!  Forgive Noob for not placing the match higher on today's Track, but I'm working more by world region than anything.
Cruziero is in 4th.  They're in like Flynn.  Botafogo is in 8th, the very last spot that gets in.  There are -four- teams that realistically pass them if they lose.   Should they get a draw, Atletico Mineiro may pass them.  A win, of course, and they eke in.   Botafogo got passed by three teams!   They're out for 2018 Copa Libertadores.  RESULT:   2-2
Herediano vs. Saprissa – Costa Rica Premier
Costa Rica's action is pretty similar to Mexico's in structure.  This league also just finished its Apertura.  But rather than a bracket-style tournament, the top four teams face off in the Quadrangular.  These are two of them.
They will play a double-round robin, and the team with the most standings points in this group…is NOT champion.  The winner of the Q plays the Apertura's 1st place finisher for the title.  Unless the same team wins both (Herediano?).  Then they're already the champs, and it's spotted rooster for everyone!   RESULT:   Saprissa   0-1
Kerala Blasters vs. Mumbai City – India Super League
Hello, and welcome to the Track, India!   Your league system is weird and wonderful.  Noob will make introductions.
India's top domestic league is I-League, not Super League.  Super League is ten teams made up of players from the I-League and State Leagues, put together for world promotional purposes.  Noob's not sure why India's federation wouldn't just promote I-League, but we'll take more football any way we can get it.
This match features last season's #2 and #1 clubs.  Fun fact:  The club nickname comes from one of their owners – a former cricket player nicknamed "Master Blaster".   RESULT:   1-1
You've never seen these two in the same room.   Coincidence??