It is Noob's greatest pleasure to daily bring you the ten most important games to Track, for you and me, the newish American fans.   It would be my second-greatest pleasure, but the leftover turkey from Thanksgiving isn't holding up well for sammich-purposes.   Let. There. Be.  Soup!
Don't forget Noob updates the previous T2T entries with Results!   Even Guamanian league results, though they usually take days to get to me.  Grumble Guam grumble grumble.
Toronto FC vs. Columbus Crew – MLS playoffs
We had to wait eight days for the continuation of this two-legged Semifinal, good LAWD!  Perhaps we'll be treated to a goal this time?   The Crew would certainly like to see it not turn into a shootout.  Slower, more defensive play falls right into their hands.   We got one!   More specifically, Toronto did.  To the Cup final!   RESULT:   Toronto   1-0
B.  Lanus vs. Gremio – Copa Libertadores
It's the final Final!  More accurately, leg two of the Final.  Copa Libertadores = Champions League.  Brazilian Gremio lead 1-0 after the first match.  Argentinian Lanus is a very little bit better on paper, so they have a real chance of overcoming at home.
Noobstradamus has had a horrifying vision!  I was swimming the Logoa dos Patos.  This, in itself, is odd.  It's very, very deep – navigable by the biggest river ships.  But instead of ships, there were giant namesake patos (ducks!).   They encircled Noob menacingly, swimming faster and faster until a massive whirlpool was formed.   Down, down Noob went.  "Why, patos, why??"   "The city will no longer be Porto Alegre, but Porto Triste!" they quacked.
Effing ducks.   That's not an answer.  But Gremio will lose, I know now.  Sadness will reign there.  Lanus wins 3-1.   Noob fail!    Gremio are your 2017 South American champions!   RESULT:   Gremio   1-2
And now on land??  Noob will never trance-sleep again.
Arsenal vs. Huddersfield Town – English Premiere
All the EPL games today look like mismatches in the standings.  This one looked better a couple games back, but Huddersfield got absolutely walloped at Noob's Bournemouth Cherries (huzzah!) before dropping a home match to Man City (not shameful).
Arsenal, meanwhile, is one of four teams vying hard for 3rd place, at the moment.  They must hold serve on matches like these if they want to hang on to a 2018 Champions League berth (top four).   Serve was certainly held.  RESULT:   Arsenal   5-0
Chesterfield vs. Manchester City EDS – EFL Trophy
Your Brit undercard!   A reminder: This event is a Cup tournament featuring the third and fourth tiers of the English soccer pyramid, plus many of the top two leagues' youth teams.   Groups of four are all vying for two spots each in the next Round.
These two are in 3rd and 4th, but the top two in their Group have already played their third and final Group Stage game.  The standings are tight, so it comes out like this.  If either team wins, they finish in 2nd and survive.  If they tie, they're both out.   BOTH teams scored in the 90th minute!   The home side prevails on penalties.   RESULT:   Chesterfield   2-2 / 4-3 pk
Nantes vs. AS Monaco – French Ligue 1
The French top league doesn't run five teams deep for legit contenders.  Can #5 Nantes prove Noob wrong?  Likely not against #2 Monaco, but at least they have home pitch advantage.   Upset!!   RESULT:   Nantes   1-0
What the actual– Noob's blaming this on a "dark web virus"…
Atletico Madrid vs. Elche – Spanish Copa del Rey     
Elche hails from the Segunda Division B – the third tier of Spanish football.   They were impressive enough in getting a 1-1 draw against Atletico.  But at home, the Primera team will likely do bad, bad Primera team-things to Elche.  This is Round of 32 action.   RESULT:   A.M.   3-0
Chievo Verona vs. Hellas Verona – Coppa Italia (FA Cup)
Well, at least Verona will be represented in the Round of 16!  Someone have to win this one-off.   Probably Chievo.  HV stinks.  But then again, can one trust…   More upset!   RESULT:   Hellas   1-1 / 4-5 pk
…the Flying Donkeys! No joke, Chievo's mascot. Maybe not this particular one.
Urawa Red Diamonds vs. Kawasaki Frontale – J1 League
Noob and the Management are soooo excited over Urawa's AFC Champions League title!   It would be understandable if they were literally a/o figuratively hungover for this match.   In 7th place and only two games to go, Urawa won't finish high enough to qualify for the 2018 CL, sadly.
Kawasaki, meanwhile is in 2nd already guaranteed a berth.  The question remaining is will they fall to 3rd and not get bye'd into right to that event's Group Stage.   RESULT:   Kawasaki   0-1
Thanks, Urawa unofficial mascot, The Situation! And congrats. Noob just heard MTV is re-launching "Jersey Shore", and with the original cast!
Busan I'Park vs. Ulsan Hyundai – Korean FA Cup
The Final!   But will it be competitive?  Busan is from the second-tier league in South Korea, and not even doing well there.  Ulsan is a top four top flight league squad.  This is the first leg of the tie.   RESULT:   Ulsan   1-2
Vozdovac vs. Partizan Beograd – Serbia Super Liga
2nd vs. 4th here.  Despite the seeming closeness that might indicate in the standings, they are not close.  This is a two-team league at the top.  All others are chum.  "The Dragons" would likely be pleased with even a mere draw on their own turf today.   RESULT:   PB   0-1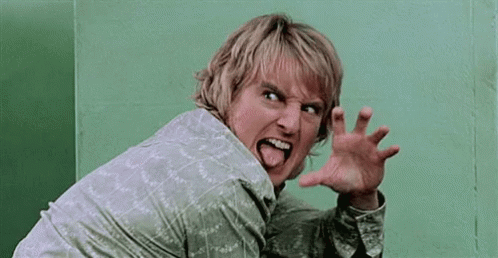 Not quite right…
Yet you ARE a very convincing dragon, Owen.  You should feel good about that.