What do we want?  The ten most important soccer games to which to pay attention from perspective of the newish American fan!   What else do we want?   A smoother way to say to above!
Remember to check back to each day's T2T to see the Results as well.
Columbus Crew vs. Toronto FC – MLS playoffs (ESPN, 8pm ET)
It's the first leg of the MLS Cup semifinal round!  Only Atlanta was in #1 seed Toronto's class all season when it came to offense.  #5 Columbus' season goal differential was barely positive.  They win close or not at all.  Which side can control the pace?
Noob wonders how weird the fan situation is there in Ohio.  Every day, it's looking more and more like the team might get moved to Austin.   RESULT:   0-0
B.  Houston Dynamo vs. Seattle Sounders – MLS playoffs (FS1, 9:30pm ET)
Merr!   The Management and I have nothing but disdain for Swamp Cities and their teams.   But thanks to the first ever hardcore soccer fan I ever met being a douchebag TA in college being a bandwagon Sounders fan, Noob loathes (#2) Seattle.
The #4 Dynamo play a bit of a quicker style than Seattle.  This could well be the more interesting game to watch .   RESULT:   Seattle   0-2
Seattle   
   .
Sevilla vs. Liverpool – UEFA Champions League
We're still in the Group Stage, two matches to go for all clubs.  Groups of four teams playing double round robins to determine which two will advance to the Knockout Round of 32.  3rd place teams will get dropped into the current Europa League.
Liverpool is in first and has already guaranteed themselves to finish no worse than 3rd.  Sevilla is just a point, and finishing 1st vs 2nd might well matter for seeding/placement in the Knockout stage.  Even at home, noob suspects outgunned Sevilla would be happy with a draw.   Liverpool blows a 3-0 halftime lead!   Sevilla get a goal in the 93rd minute.   Liverpool will almost certainly still advance, but now winning the group is a question.   RESULT:   3-3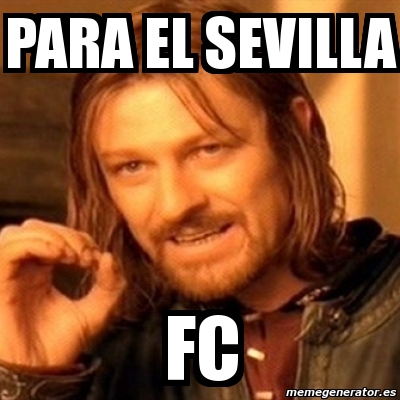 Maybe Faramir has some faith in the Spaniards' offense.
Shakhtar Donetsk vs. Napoli – UEFA Champions League
Napoli's been playing famously this season Italy's Serie A.  They're falling apart in the international stage though.  They have to win both their remaining two games to have any chance of advancing.  Their Ukrainian hosts can't do worse than 3rd.   To finish 2nd, Napoli now need to beat last place Rotterdam in their last Group match, see Shakhtar Donestsk lose to Man City, and make up the two point GD.   RESULT:   0-0
Besiktas vs. FC Porto – UEFA Champions League
Turkish Besiktas can't finish lower than 3rd place now.   2nd place Porto is four points behind them.  Staying ahead of German power RB Leipzig will be challenge enough for the Portuguese side.  They've had trouble defensively, giving up almost two goals per game.   The Turks will advance!   Porto is now tied with Leipzig, though ahead by two on GD.   RESULT:   1-1
  Tiny Germans are lurking!
Pachuca vs. Atlante – Copx MX
How is second-tier Atlante still alive for this Semifinal?!  They're in dead last in Ascenso MX league. Pachuca finished just 12th in Liga MX.  The winner of this one-off gets the privilege of getting decimated by #1 Monterrey in the Final.   RESULT:   Puchuca   2-0
Sydney FC vs. Adelaide United – Australian FFA Cup
It's the final!  Sydney FC is the unquestioned powerhouse down under, and in 1st place early in their current league season.  Adelaide is in 5th place, a fair sight better than second-to-last the previous year.  Taking down the host Sky Blues would be an awfully big upset.   Hail to the victors, champions!   RESULT:   Sydney FC   2-1
    Forrest, why did you wait so long for the number seven?
Libertad vs. independiente – Copa Sudamericana
This is the first match of a two-legged Semifinal tie in South America's equivalent of Europa League.  And it should be a dandy.  This being in Paraguay should give Libertad enough of a boost to fairly call this match even.  Argentinian Independiente may well be happy to play for a draw, then put Libertad away at their own place.   RESULT:   1-1
Saprissa vs. Santos – Costa Rica Premier
It's getting toward the end of this league's Apertura.  Both here have already qualified for the postseason Quadrangular, and event we'll learn more about after the Clausura part of their year.  They'll finish in 2nd and 3rd place no matter what happens today.   now slatted for 11/23
Cape Town City FC vs. Baroka FC – South Africa Premier
1st place hosts 3rd here.   CTC finished near the top of this league last season.  Baroka had to survive a relegation avoidance event just to stay in the Premier, so they're a pleasant surprise.   The excel defensively, so the question is if the host can make it a wide open game.   RESULT:   1-1
  What the devil is that animal/catcher's mitt?