Real Salt Lake vs. Sporting Kansas City – MLS
One game to go in regular season!   The Western Division still has three teams alive for the sixth and final playoff spot.
RSL is in 8th, but just one point behind San Jose and Dallas.  More so than most good teams, 4th place KC stinks on the road.   Things are tight at the top of the Western Division, so KC could still climb into the top two, important for getting home field playoff games.
Noob doesn't know what to do.  Teams with "royal" (real) in their names drive me bonkers!  Yet I'm also not a fan of anything Kansas City, begrudgingly save the BBQ.   The Management loves him his KC though.  Know what?  Stow it, The Management!   Muahahaha.  I'm not pulling for your KC side.  I'm just hoping for red cards and extra time all around.   Congrats on winning, RSL!   But your royal arses are out.  RESULT:   2-1
FC Dallas vs. L.A. Galaxy – MLS
Dallas gets what should of course be an easier match against the last place Galaxy.   Congrats to you as well, Dallas!   But you're out.  Many competitions use goal differential for the first tiebreaker in standings.  You were an astounding -21- goals better than San Jose.   But tiebreaker #1 is wins.   RESULT:   Dallas   5-1
   But congrats on the baseball success, L.A.!
San Jose Earthquakes vs. Minnesota – MLS
But Minnesota isn't any good; they have the worst GD in the division.  The Quakes own the tiebreaker against Dallas.  So win and they're in.   And a sincere congrats to San Jose.  RESULT:   3-2
Portland Timbers vs. Vancouver Whitecaps – MLS
The playoff spots in the Eastern Division are already wrapped up.  The Timbers are tied for 2nd and have the tiebreaker over Seattle.  If they can beat the Canadiaians at home, they get the #1 postseason seed.   Portland vaults to the #1 seed in the West.  Vancouver slips to 3rd since Seattle won their game today.   RESULT:   Portland   2-1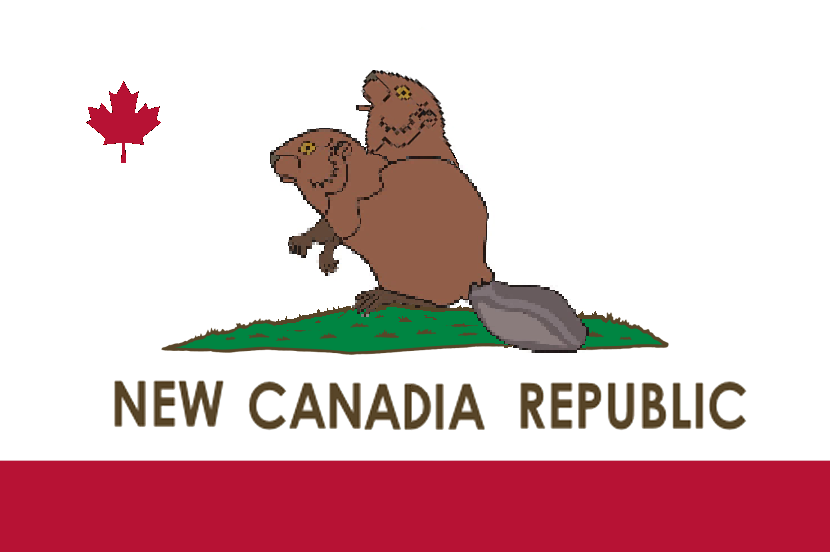 Two-headed beaver!!   Thanks.  Thanks a load, Kirk Cameron.
Jacksonville Armada vs. New York Cosmos – NASL
Two games to go in the regular season!  These two are battling for the fourth and final playoff spot.  JAX couldn't get a win against a poor Edmonton side a few days ago, so now they're two games in back of the Cosmos.  A tie keeps the Armada alive, but for all intents and purposes they need the win here.   No ground gained for the Cosmos.   RESULT:  1-1
 Kids, a hard life lesson from Noob:  Jacksonville is not that fun.
U.S.A. vs. South Korea – women's international friendly
U.S.A women are #1, in our hearts and by ranking.  South Korea is down to 15th.  In ranking.  They can be higher in our hearts.  Let's hug and talk about your neighbor.   South Korea may not be in a hugging mood.   RESULT:   USA   6-0
Al Ahly vs. Etoile du Sahel – CAF Champions League
It's the second leg of the semifinal.  Tunisian du Sahel won 2-1 at home in the first match.  Al Ahly typically reigns in Africa from on high in Egypt.  Noobstradamus divines a victory for the home side, 3-1!   Down with Tunisia!   You are never forgiven.   For great justice!   RESULT:   Al-Ahly   6-2
The abandoned Star Wars set in Tunisia Noob sees every night with his eyes closed.
Penarol vs. Defensor Sporting – Uruguay Premier
In 1989, the federal government realized that no one gave a crap about their country compared to the other big ones in South America.   They needed an identity.   No one had ideas.   Their country was boring.
One day that fateful year, a stenographer there piped up during a legislative session about her U-key being worn out and that they couldn't legally continue proceedings until it was fixed.   National party members encouraged her to just use the ampersand key in the U's place for the day.  Colorado members shouted them down, decrying their opponents' efforts to make things impure.
Once they ran out of breath, representatives from various Broad Front coalition parties pointed out a solution to the national identity (if not stenographical) problem:  what they had was more U's than anyone!  A proclamation was made that Uruguay would forever be "The Land of U's", and that 22 October would forever more be "U Day".   And that Burundi could suck it with just their two.  Why other nations with two U's in the name were omitted from this "invitation" remains a tightly-held secret to this day.
And so – happy U day!  1st hosts 2nd.   Ppd.  No reschedule date cited.
  Feliz dia de la U!
Suduva vs. Zalgiris Vilnius – Lithuania A Lyga
Speaking of U's.   2nd place hosts 1st.   This seems to end the regular season here.   Suduva, ZV, and Traika will play some sort of minitourmanent for the Title.   Suduva moved into first.   RESULT:   Suduva   3-0
Dynamo Kiev vs. Shakhtar Donetsk – Ukraine Premier
2nd hosts vs. 1st place.  These two will hang out atop the standings all season long.  There's a real gulf between these and the rest of the league.   RESULT:   0-0
   <–  Feodosian Gulf.  It's off Ukraine.   Nope.  Not apologizing.