See yesterday's 10 to Track for the reintroduction on the return of UEFA Champions League to our happy schedule
Chelsea vs. AS Roma – UEFA Champions League
If these two clubs don't get it a little more together in league – they're both 5th – a Champions League title is going to be the only way they get invited to next year's party.   The real winner here might've been Atletico Madrid, 3rd place in the group.  They only got a draw at Qarabag, so the standings' margins didn't change at least.   RESULT:   3-3
B.  Bayern Munich vs. Celtic – UEFA Champions League
Celtic have only given up one goal in nine Scottish Premier games, but it's hard to see them being anything but fire fodder in Munich.  These two are tied for 2nd behind Paris Saint-Germain.   Noob listened to the middle 2/3 of the game on the radio, can't believe it ended only 3-0.   Celtic couldn't ever hardly get the ball out of their penalty box.   RESULT:   Bayern   3-0
Juventus vs. Sporting CP – UEFA Champions League
Portuguese teams just seem to be struggling internationally of late.   This won't look like a blowout because Juventus is such a sterling defensive-minded side, but Sporting likely won't be in this one.   RESULT:   Juve   2-1
Portugal, the Man is performing much better!  Enjoy whilst you peruse more footyball.
CSKA Moscow vs. Basel – UEFA Champions League
If Spartak Moscow can dominate yesterday, perhaps we should also be looking at Russia's other entrant here.  Swiss teams have been performing well internationally in recent months.   This one might be tough to find on the t00b, but could easily be worth the search.   Getting this one on the road in particular is a gigantic advantage.   RESULT:   Basel   0-2
Urawa Red Diamonds vs. Shanghai SIPG – AFC Champions League
Saiiiiitamaaaaaaah!   Noob and The Management are oh so down with Urawa – Tokyo's answer to the New Jersey side of the NYC metro.  They earned a 1-1 draw in Shanghai in the first leg.  Time to take care of business at home.  Gym – than – sushi!  Sitch!  Sitch!!   We're going to the Final!    RESULT:   Urawa   1-0
    Where the sushi goes, Mikey knows.  And chewed up bits of SIPG!
America vs. Guadalajara – Liga MX
Plenty of games in the most watched league in America tomorrow, but none look on paper like they will be close.  This one might be the biggest blowout, yet try to catch it to watch the 2nd place team in action.  The Goats likely won't be able to do much to slow them down.   RESULT:   America   2-1
Jacksonville Armada vs. FC Edmonton – NASL
The regular season is hitting its home stretch.   Jacksonville is tied for the 4th and final postseason spot with New York Cosmos, behind them by just one measly goal on differential.  Edmonton's not out of the race yet, but they can't really see the contenders from second-to-last place.   This one's gonna hurt.   Cosmos predictably kicked P.R's tail.  RESULT:   1-1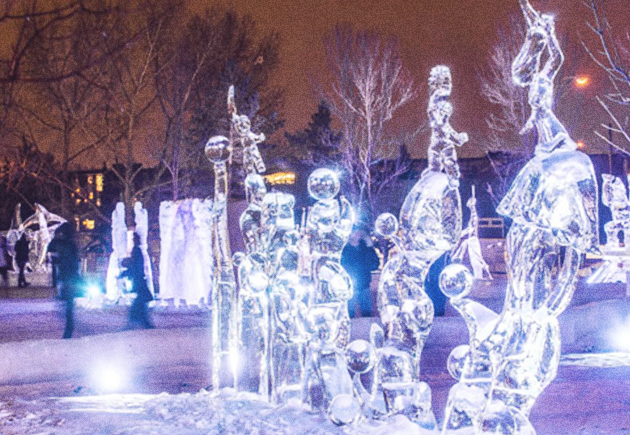 We still love you, Edmonton.
Corinthians vs. Gremio – Brazil Serie A
1st hosts 2nd place here.  Five teams from this league are going to qualify for next year's Copa Libertadores (South America's Champions League).  These two will be there.   But if Gremio wants the title, they need to make a move with just over a month to go.  At nine points down in the standings, they cannot lose ground.   RESULT:   0-0
Independiente Medellin vs. Atletico Junior – Copa Colombia
The Final!!   It's a two-legged tie, and this is the first match.  Junior is the more accomplished side.   Noobstradmus had a vision shortly after making it through half a bowl of perhaps ill-prepared sopa de mondongo.  Even if his gift is sometimes inspired by possible food poisoning, it is a gift nonetheless.  A.J. will prevail on the road, 1-3.   Noob fail!   RESULT:   1-1
   How could diced cow stomach soup ever be misprepared?
River Plate vs. Atlanta – Copa Argentina
Our third division underdog returns!   But remember:  this Copa is one-offs, no two-legged ties.   And expecting them to come out on top at all-timer River Plate may be too much to hope.   Still, Villa Crespo – represent!   They forgot to represent,  You had a nice run, fellas.   RESULT:   River Plate   4-1
   Blue and gold!  Blue and gold!