1. Zenit St. Petersburg vs. FC Utrecht – Europa League
Zenit are the "anti-aircraft gunners". Maybe it sounds less super-specific and weird in Russian. Utrecht lead 1-0 on aggregate.
B. FC Midtjylland vs. Apollon Limassol – Europa League
One of Apollon Limassol's nicknames is simply "God". Does that work in Cypriot bars with the ladies, really? Seems more douchebag, less alpha. Limassol lead 3-2 on aggregate.
  Doucheville, Cyprus.  Check Trip Advisor before visiting.
3. Red Star Belgrade vs. Krasnodar – Europa League
RSB was the best team from Yugoslavia. They have never qualified for Champions League via Serbia. Krasnodar lead 3-2 on aggregate.
4. Hajduk Split vs. Everton – Europa League
I listened to some of the first game of this the tie on satellite radio. Those Croatian fans are a handful! FIFA probably has some more colorful descriptives, as they have a history of shenanigans. Everton lead 2-0 on aggregate.
  "Less Filling!   Tastes Great!"… "Oh s**t!"
5. Athletic Bilbao vs. Panathinaikos – Europa League
Bilbao is famous for it's "cantera" policy, signing only Basque players They leads 3-2 on aggregate.
6. Plaza Amador vs. Walter Ferretti – CONCACAF league
These are two evenly matched teams, and they finished with a scoreless draw in the first leg of the tie.
7. Olimpia vs. Alianza – CONCACAF league
The Honduran hosts already lead 1-0 on aggregate and should make quick work of the El Salvadoran side.
8. Nacional vs. Estudiantes la Plata – Copa Sudamericana
This Copa is the South American equivalent of UEFA's Europa League. It is in the round of 16, where apparently matchups can still be uneven. Because Argentina's Estudiantes are going to house the Paraguayans.
9. Deportivo Cali vs. America Cali – Copa Colombia
Deportivo leads 1-0 on aggregate in this quarterfinal tie. Winner gets to pick up any silver the colonial Spaniards dropped back in the day after mauling the mines.
10. Oriente Petrolero vs. The Strongest – Bolivia Professional League
The Strongest, you should go clubbin' with team "God" from Cyrpus. I wonder which would lead and which would act as wingman.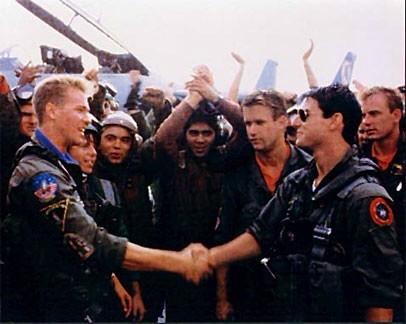 So which team gets to be bloated, throat cancer Val Kilmer 30 years from now?