The New England Cheatriots won Superb Owl LIII 13-3 Sunday. Boring.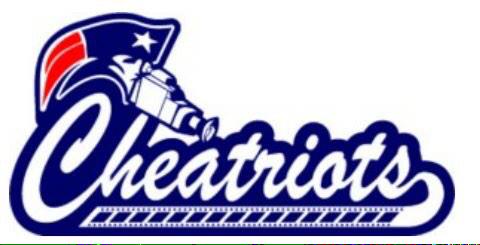 Isle of Sodor Premier League had it's own #1-2 matchup Sunday, with host Dryaw FC routing Peel Godred by that same score. No snoozefest on this pitch! The "Reverends" of Dryaw take a far more decisive lead of five points in the table now.
[Check back for a new post Wed. or Thurs. for updated table and all the weekend's results!]
A dampish pitch did nothing to slow offense today. Little does on Sodor, of course, as hard defense is considered uncouth and things like slide tackles practically forbidden as an unwritten rule. Striker Bill Butzkopfski 
 (left) found the back of the net early and often, tallying five scores before being subbed out in the 70′. Al Britt assisted on a pair of those and two other scores from his midfield position.
For Peel, Glen Onchan nabbed a goal and an assist from the right wing. Goalkeeper Ray Harmer had a much tougher day, coming off his line too early and too often, committing two own-goals.
A MOMENT OF SILENCE
— was held  just before kickoff in all matches on Sodor.
The English Premier match between Everton and Wolves the day before featured a black cat running around the pitch – uncatchable, free (courtesy of S.I.) – in the second half.
A chapter of brief but terrible Sudric history ended just 20 years ago.   Everyone was reminded of the horrible experiments run in a dark corner of the Isle:   Live cats forced to play indoor soccer with AI robot soccer cats.   Not sound so terrible as to warrant moment of silence?  Here's the excruciating footage.   Viewer advisory.