International Break is done.   Players who star for their countries' national teams are returned again to their clubs.  We can give thanks now, carbo-load on domestic league action.
1. River Plate vs. Boca Juniors – Copa Libertadores
The Final! This is event is South America's version of Champions League. And it's been one for the ages. While they are not way up in the table in Argentina's Primera this particular season, these are two of the greatest historical clubs in country.
The first match of this two-legged tie for the title went 2-2. That was at Juniors, and now they will play at River's stadium. Not that either is much of a true away game for the other. Both clubs are from greater Buenos Aires, another reason they're such gigantic rivals.
RESULT:       ppd             The match has been delayed until tomorrow.  River Plate fans attacked Juniors' bus.   Tear gas police used to disperse the crowd got into the bus, making the Juniors' players extremely ill.
Update, 11/25  —  the match is not postponed indefinitely.   The powers that be will meet in two days.  They insist their intention is to see the game played.
B. Pachuca vs. Leon – Liga MX
The last matches of the Apertura (first-half season) are being played. This one has the most meaning.
Top eight make the Liguilla (postseason tournament) and Pachuca are in 9th. But if they win today, they're in. In fact, they could even climb as high as 6th, pending other match results. A draw would get them nothing, has to be a W. They were streaking hard towards the Liguilla, scoring like crazy, when they had a massive hiccup right before the Break – a scoreless draw with bottom-feeders Atlas.
Leon haven't even scored in three matches. Pachuca will be in the Liguilla.
RESULT:   Pachuca   1-1          
International Break is done.  Number B, let's get that bear back to work.
3. Atletico Madrid vs. Barcelona – La Liga
The table had been all mixed up compared to normal in Spain right until just before International Break began. But now things have seemingly returned to near-normal.
Barcelona are #1, but lead the next two teams by just one point in the table.. They'd been on a long non-losing streak in-league, but suffered a strange loss to lowly Real Betis right before the Break. They score nearly three goals per match. Outrageous.
Atletico Madrid are one of the clubs tied for #B. They score and concede fewer than half as many as Barcelona on both counts.
RESULT:   1-1
4.
Tottenham

   Sir Topham Hatt Hotspur vs. Chelsea – English Premier League

A dozen matches into the season and there are still three undefeated teams here. Chelsea is the third-place of them. Noob-dreaded Hotspur are in 4th, just a point behind them in the table, despite three losses.

For less-seasoned Noobites, Hotspur are named for multi-time traitor-to-kings Harry Hotspur. It raises Noobs ire that something as beloved as a football club would be named for such a cretinous yahoo. We shall carry no truck with such! In a soon-coming interview with TottenhamHotspurWorld's Will Rivard, perhaps some sort of explanation will come. Can't imagine one that would excuse it, but we shall see.

Aaaaanyway. Over Hotspur's current league three-match win streak, they've been winning both shootouts and defensive affairs. The biggest name to know for them is striker Harry Kane.

Chelsea are more potent on offense on the season, yet have ridden their D over there own three-match non-losing streak. Kepa Arrizabalega is their goalie with the fun name to say, though Noob thinks the strength of their defense is actually the defenders in front of him.

RESULT:   Hotspur   3-1       In a rout!   Kane with a goal, Chirstian Eriksen with two assits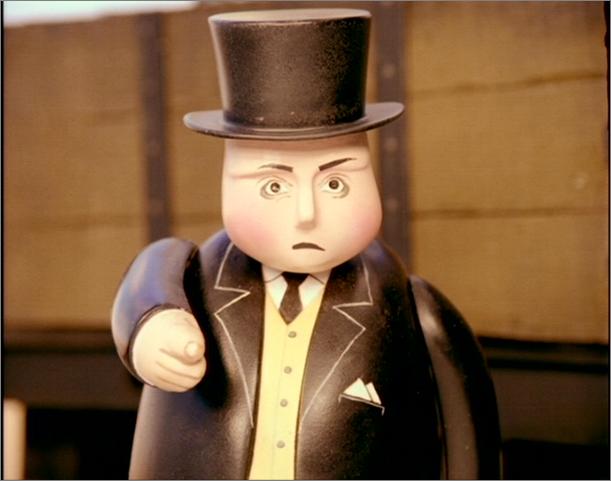 Sir Topham Hatt calls out Will Rivard. 
Spicy.
5. Toluca vs. CF America – Liga MX Femenil
The regular season Apertura is done and the Liguilla has begun for Mexico's top-flite women's clubs! The top four from each of the league's two Groups qualified. In all rounds, the teams will play two-legged ties (home-and-away series) to determine which advances.
Despite finishing 3rd in their Group, Toluca entered as the #6 seed. They apparently lost every tiebreaker with the other two teams in the league that had the same number of points in the table as they did. Noob thinks they're the second-best team in the league. Thankfully, they're on the other side of the bracket as #1-seed Tigres UANL, could meet them for the title.
That possibility is in real jeopardy though. They got just a draw in the first leg at home versus #2-seed CFA. Based on regular season numbers. Toluca is likely to push the pace. At home, can their defense hold up enough?
RESULT:   CFA   3-1      On to the Semis for America!
6. Real España vs. Olimpia – Honduras National League
They're also in the Apertura postseason in Honduras. The top six finishers qualified for the Playoffs. This is the first leg of a Quarterfinal. #5 seed Real pulled the minor upset, advancing over #4 Marathon. As the #B seed, Olimpia enters the bracket only now.
Real must be a hoot to watch. Stats show they absolutely live the "good offense is the best defense" old saw. Highest-scoring team in the league, but gave up nearly as many. Olimpia are really well-balanced, yet who know what will happen against run-and-gunners like Real.
RESULT:   2-2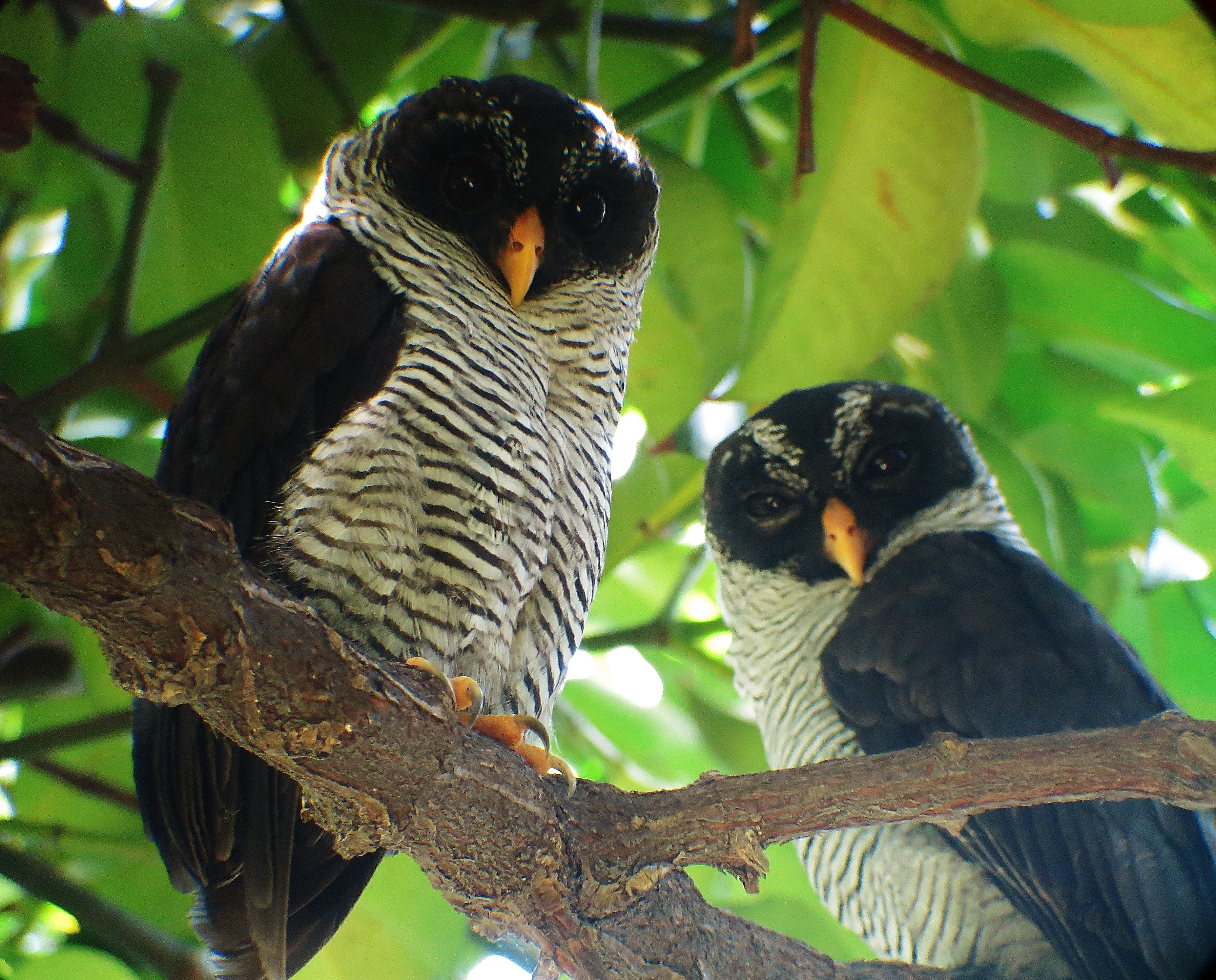 Hoot hoot.   The rare Honduran panda owl is the mascot of Olimpia.
No chance Noob just made that up.
7. Amical Club vs. Arsenal – Guadeloupe Division d'Honneur
As a French Overseas Territory and not fully sovereign, Guadeloupe doesn't get to be in FIFA. But as a Caribbean country, they're welcome in CONCACAF! Halloo, neighbors.
Top two finishers in this league qualify for the Caribbean Football Union (subdivision of CONCACAF) Club Championship. In turn, that event is a qualifier for our federation's Championss League.
It's very early in the season here and three undefeated teams remain. These two are in 3rd and 1st place. Amical look like a "small-ball" squad. Pack it in on defense, don't worry about scoring. Half their matches have been draws and they'll get many more. Arsenal and Moulien are going to be the real contenders.
8. Radnicki Nis vs. Red Star Belgrade – Serbia Super Liga
Let's hop back over to Europe for a hawt #B-#1 matchup. Serbia's is a league on the rise, cracking the top 20 in the rankings for 2019. But only the top 15 leagues qualify two teams into Champions League, so it's still winners-take-all here.
The season's roughly half over here and Red Star are once again the rampant force. Undefeated, and only one team has even earned a draw with them. And that wasn't Nis. Red Star took their first match this year in Belgrade 2-0. They dominate so much on both sides of the ball, Noob thinks the best Nis can reasonably manage today is to keep the margin to a one-goals loss on their own pitch.
RESULT:   2-2
Radnicki Nis would a lovely name for a keetee.
9. Zeta vs. Sutjeska – Montenegro First Division
Just the 49th-rated league in Europe? That doesn't stop the Track from making it's way here. We're gonna know our football world. And what are they gonna do? Some countries are just smaller.
Plus, this is shaping up to be a fantastic title race. Sutjeska lead the league and nearly the halfway mark, just two points up in Zeta (with whom Noob is less familiar) and Buducnost Podgorica (historical big team here).
Sutjeska look to have the offense to create some separation over the next couple months and snag the trophy. But Zeta are about as good on defense. If they can control the pace at home, slow things down, no reason to think they can't get a result in their own stadium today.
RESULT:   0-0
Honorable Mention: Congrats to Norwegian Eliteserien champions Rosenborg! They'll head to Champions League. The other two slots for Europa league are also sewn up here late in their season. And so we say goodbye to Norway league footyball until next summer. Soon, they all go hibernate for six months, then start training again.
10. Al-Jazeera vs. Shabab Al-Ordon – Jordan Premier League
Never, ever ask Noob to ignore the shiny luster of a #1-#B matchup. I'll either gnash my teeth at you or start crying like a small child. Hey, head-med dosages are tricky. Back off.
Jordan's league is #16 in Asia, just below the 1/3 notch on that ladder. Looking at their whole table, it seems like no one scores a lot here. They're the Mr. Glass to the unbreakable David Dunn that is Tahiti, where they score goals as easy as taking in a little sun.
That said, undefeated Al-Jazeera are the outlier, scoring almost two goals per match. They finished runners-up to the then even higher-scoring Al-Wehda last season. Al-Ordon are tied for #B with also-undefeated Al-Salt.
RESULT:   1-1
Noob wonders if they hate Santa in Amman, Jordan (home of Al-Jazeera).
It was known as Philadelphia during Roman and Greek times there.