Once Globetrotting Friday, Friday's our now "Jetsetting"!
— Noob, is their a content difference?
Nope.   We're still starting close to home, then embarking on travels to soccer hinterlands the world over.   New-to-us clubs, leagues, and Fun Facts abound.
— You know "jetset" isn't a real verb, right?
That hurts Noob.  Let's carry on.
USA vs. Chile – women's international friendly
Friendly or not, US National Teams will pretty much always take top billing on the Track!
Right now, it's all about tuning up for the 2019 World Cup.  The Amuricuhns are FIFA-ranked #1, Chole #39.   You can catch all the action live from Carson, CA (greater L.A.) at 11:00 PM on ESPN2 – "The Hot Deuce".
RESULT:   USA   3-0
Speaking of, Clint "Deuce" Dempsey just retired.
B.  Louisville FC vs. Charleston Battery – United Soccer League
The top eight in each division will make the Playoffs and the top four will get at least one round of home pitch advantage.
Defending champs Louisville are #B in the East.  They're nine points off Cinci's pace, so they're looking to stay where they are.  Charleston are #4, with two clubs hot on their heels.
Neither team is exactly on fire lately.  LFC looked fine until a jaw-dropping 1-4 loss to last place Toronto II.  The Battery have only won one of their last five matches, and that against second-to-last place Atlanta II.
Noob thinks LFC's typically overpowering offense nets them the W today.   It's my theory they started the equipment staff and ticket takers last outing.
RESULT:   2-2       All goals scored in the first half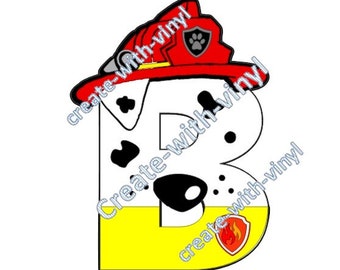 If either team does go up, Number B has teamed with Paw Patrol arts and crafts division to help out.
Monarcas Morelia vs. Queretaro – Liga MX
Noob loves the half-season annual formats in Mexico!  When each is just 17 matches, every single one counts that much more.  They're seven into the 2018-19 Apertura (first half-season) now.  Morelia are #4, Queretaro in a three-way tie for 5th.
The Monarchs have only managed draws their last two league matches, plus they lost at home to lowly Guadalajara in the current Copa MX.  The defense just isn't quite there.  Queretaro, meanwhile, have won three straight shutouts, highlighted by a shiny road win over UNAM Pumas.
If Brazilian international goalkeeper Taigo Volpi can keep this or anything close to it up, Queretaro will vie for the top of the table soon.
Fun Fact:   One of Morelia's nicknames is "The Purepechas", named for a local indigenous group.
RESULT:   Queretaro   1-4
Wales vs. England – UEFA women's World Cup qualification
Reminder:  This tournament is in its second Group Stage Round.  The winners of each of the seven pods qualify for WC.  The four best runners-up play a mini-tournament for one last berth.
Wales leads England by one point in their Group table, but have played seven of their eight matches already.  This is just the seventh one for England.  They are ranked #29 and #4 by FIFA.  In the women's game, that chasm is HYOOJ.
Wales have yet to allow a goal, but have only scored seven themselves.  England have outscored opponents 20-1 so far.  Brits by a goal on the road today.
RESULT:   England   0-3
Noob digs the Welsh first-colour home kits.
The second kits are just black.  Meh.
Leeds United vs. Middlesbrough – English Championship League
Is it ever too early to start Tracking which teams from England's second tier are in line for Promotion to Premier?  Well, yes.  Noob likes to wait five matches into a full-length season before turning on the spotlight.
And they've played five now!  Five clubs remain undefeated.  These two have also only been drawn once, and so are tied for 1st in points in the table.  Leeds was midtable last year, while Middlesbrough finished high enough to participate in the Playoff Promotion mini-tournament for a chance at the third berth.
Leeds have had far and away the best offense very early on.   Middlesbrough have won with the best defense.  No TV coverage Noob can find for this one this side of the pond.  But see if you can't use your Google machine powers to get this one on the interwebs.
Fun Fact:   Since their founding in 1919, Leeds Utd. have only ever played at one home ground – Elland Road.
RESULT:   0-0        Noob heard there was a lot of physicality in this one
Portmore United vs. Motagua – CONCACAF League
Reminder:  This is not CONCACAF "Champions" League.   The winner of this tournament gets a berth into the next one of those.   Many clubs from the Caribbean and Central American zones of our local federation duke it out in this one.
This is the second leg of this Quarterfinal tie.   Noob Tracked the first leg, too, and seemingly did not give Portmore their proper due!   On paper, Honduras' top entrant is a heavy favorite over the domestic league-3rd place Jamaicans.  And things started down that road, with Motagua taking a 2-0 lead.  But Portmore caught up, only losing 2-3 on a goal at 90'+5.
Motagua should still advance, but golly United's confidence has to be pretty high.
RESULT:   Motagua   0-2
Fun Fact:  Portmore Utd. was founded as Hazard Utd., but changed names when relocating to Portmore to play here – the larger Ferdi Neita Sports Complex.
Costa Rica vs. Panama – CONCACAF women's World Cup qualifier
This is also the CONCACAF Championships for the gals.  The top three teams will all qualify for WC.  The 4th-place team will have a playoff with a CONMEBOL team for one more slot.
Also noteworthy:  Noob hadn't realized until today that the Central American matches are being held in Bradenton, Florida at the IMG Academy.   Nicaragua had been selected for host site, but massive civil unrest is a big turnoff to the office folks.
Aaaaanywho.  These two are already mathematically qualified to advance to the Final Round of this event.  They're tied in table points, though Costa Rica lead on goal differential.  Who wins this Group matters for seeding in that Final Round, so this match is significant.
Costa Rica are ranked #33 by FIFA, while Panama are one of many teams who don't have the international experience to have even achieved a ranking.
Fun  Fact:   Despite only starting international play in 1990, Costa Rica's is perennially one of the two top women's national teams (along with Guatemala's).
RESULT:   Costa Rica   3-1
RoPS vs. Honka – Finland Veikkausliga
Now, let us venture to Northern Europe, where due to climate they're already about ¾ through the league seasons.
RoPS is #B, but seven points behind defending champs HJK.  They can't afford anything but wins at home, which makes #3 Honka coming to town uncomfortable.  That team scores like it's going out of style.  Still, RoPS' league-best defense can take care of business at home.
RESULT:   RoPS   2-1
RoPS was caught up in a match-fixing scandal in 2013.
They're still working out how to feel about it.
Skenderbeu Korce vs. Laci – Albania Premier
We Tracked S.K. two Fridays ago and ogle them again today.  Noob's still intrigued by the fact that they were banned from international European competition for ten years over alleged match-fixing.  What makes the ban novel is that the decision was based on gambling-related algorithms, not "hard facts".
Still, they're the perennial force in their domestic league, and if they're giving a crap, should take down 4th-place Laci with moderate ease.
Fun Fact:   Korce's club are nicknamed "The Snow Wolves".
RESULT:   1-1
Gaborone United vs. Extension Gunners – Botswana Premier
Noob hopes you didn't think we'd finish our jetsetting without heading somewhere besides the North American region and Europe.  It's Friday!
Botswana's top league had some team or other net a CAF Champions League sometime recently.  They know actually will show up in the 2019-20 African rankings (at #28).  These two are last year's 5th and 10th -place clubs.
Fun Fact:  Gaborone should be better, since they're nation's only professional club.
RESULT:   Gunners   1-2
So long from the "My African Dream" competition in Gaborone!