A somewhat quick-and-dirtied Relegation Track today.  What can Noob say.  I have a real job, and occasionally it kicks me in the pants.
But we're going to get to know a mess of clubs playing today who may soon find themselves kicked out of their current leagues.
Embrace the lost.  Reverse the suckitude!  Or something…
First!  Two matches of happier import.
Manchester United vs.

Tottenham

Sir Topham Hatt Hotspur – English Premier
Noobites, Google you up some history on Harry Percy if you're not in the know about this historic traitor.  Understand Noob's contempt for Hostpur.   *shakes fist at Hotspur*
Oh, last year's #B and #3 teams.  Harry Kane's a tosspot for playing for Hotspur.  Neener.
RESULT:   Hotspur   0-3      Good LAWD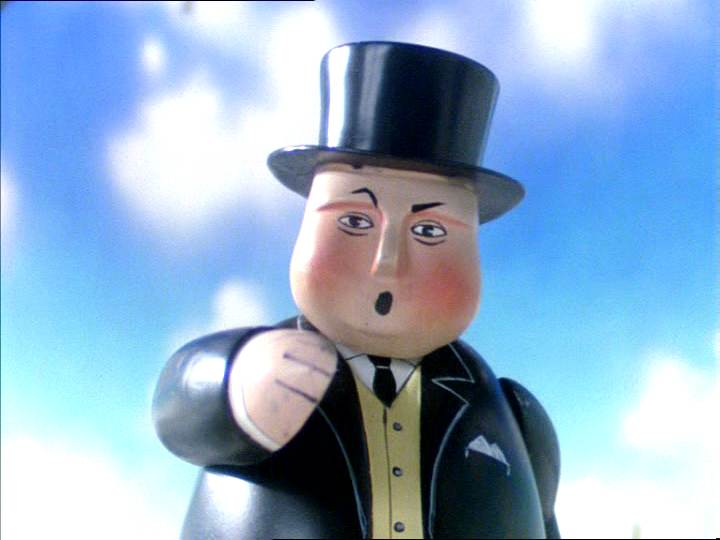 Hotspur makes Sir Topham Hatt very cross.
B.  Esteghlal vs. Al-Sadd – AFC Champions League
This is the first match of a Quarterfinal two-legged tie.  Based on Elo ratings from footballdatabase.com, this match about couldn't be more even.  So give the Iranians the advantage for hosting today.  The Qatari side will host the second leg.
RESULT:   Al-Sadd   1-3
Number B – soccer now, soon displacing tired out Number Two in lists everywhere.
Aalborg vs. Esjberg – Denmark Superliga
Esjberg are in 9th of 14 clubs.  Not nearly so many will actually be relegated, but this league is one that divided in half near regular season's end.  The bottom half will play a Relegation Playout tournament.
If defense is a high virtue – and Noob believes it to be – Esjberg will remain in that bottom half.  They do score a lot with their wide open style, but give up even more.  Aalborg are in 4th.
Fun Fact:  Aalborg sports club currently sports a team in a game called "floorball".
RESULT:   Esjberg   0-1
Beroe vs. Botev Vrasta – Bulgaria First Pro League
Bulgaria's top flight does the same as Denmark's.  Vrasta are in 11th of 14 clubs.  Their GD isn't terrible after just a half dozen matches, but the fact that they were only just promoted to this level belies trouble for them going forward.  Beroe are in 5th.
RESULT:   Beroe   4-0
Vrasta are "The Green Lions".
And apparently they have opposable thumbs.  Which means they'll take over the world.
Fylkir vs. Grindavik – Iceland Urvalsdeild
Fylkir can almost taste the freedom.  They're in second-to-last place, but only by virtue of one less in GD than Fjolnir.  Iceland will give two The Boot at season's end.  And they might even be an even match at home today against 6th-place Grindavik.
Fun Fact:   Fylkir's supporter group is named "Kiddi Tomm", after a longtime former player.
RESULT:   Fylkir   3-1
Start vs. Odds Ballklubb – Norway Eliteserien
Norway Demotes three teams and Start is in the middle of those.  It's looking like those and Lillestrom are vying to be the one bad team that gets to stay in the top league.
Noob doesn't like Start's chances even at home against merely-10th place Odds.  Their guests' stats would indicate this is a team that is likely to climb in the standings, not sink.
RESULT:   Odds   0-1
Start's usual style of play is nicknamed "mackerel football".  Everyone is in a constant state of motion.
Dalkurd vs. Hammarby – Sweden Allsvenskanliga
Dalkurd are tied for last.  Even if they climb a spot – and they're four points out of that one – they'd still face a Relegation Playoffs with a second-division team.
Noob thinks they're better than two teams ahead of them, and by rather a lot, actually.  But today won't be a day they get to show it.  Hammarby bring the heat on offense, are #B in the league.
Fun Fact:  Dalkurd were founded by Kurdish diaspora.
RESULT:   Hammarby   2-3
Zaglebie Sosnowiec vs. Slask Wroclaw – Poland Ekstraklasa
Poland's Premier divide into the two subdivisions late in their season as well.  Both these clubs are mired deep in the bottom half here early.
Slask Wroclaw don't score or give up much, are the more likely team of these two to climb out of the muck.  Z.S. are among the worst defenses to be found there.
RESULT:   3-3
Voluntari vs. Universitatea Craiova – Romania Liga I
The "Twlight Saga" vampires – the movies are loosely based on Voluntari – are the only team yet to notch a win in the early season here.  (The Management typically here argues that this is not fact, that vampires aren't real and that Noob is either a fool or a fibber.   I say if it's on a movie screen, it's REAL.  At least that makes movies much, much more fun to view.)
Craivoa are scuffling a little on offense, and only two spots higher in the table.  But they're a solid club and will not get caught ion the bottom half of the league when it comes time for the league to divided into its two subdivisions.
RESULT:   Craiova   1-5
Montana vs. Ludogorets II – Bulgaria Second League
We finish our Track today by revisiting Bulgaria!  The Ludogorets reserve team is in second-to-last, a Drop Zone slot.  They've given up more than two goals per match on average here in the early going.
10th-place Montana play small ball, and so have given up the fewest goals in the league this far.  the hosts should be considered a goal and a half favorite.
RESULT:   Montana   2-0
So long from Noob!   Sightseeing in Razgrad, Bulgaria (home of Ludogorets).
Ibrahim Pasha Mosque