Noob couldn't be prouder to help introduce newish American fans of the global game to the cups and leagues of the world.  Digestably, sillily, and occasionally with efficiency.
Our week Tracking of the 10 best of the weekend (limit-1 World Cup match per day, since Noobites can find in-depth previews anywhere) begins with six today.
Tomorrow, Noob will preview the final four biggies of the weekend.  This will include our exclusive coverage of the Isle of Sodor Cup.
Saturday
France vs. Australia – FIFA World Cup
France are ranked 7th in the world and are a favorite to win the whole thing.  The "Socceroos" had to win two extra qualification matches just to claim one of the last berths here.  They're 36th worldwide, just not as strong as in more recent World Cup cycles.
To get you through the water cooler-level chat, the name to watch for Feance is Mbappe.  He's far from their only star, but he may have gotten injured in a recent friendly match.  Will he be in form?  To really impress, know the Aussie name Mile Jedanik.  He got Australia past Honduras and to Russia.  But rumor is he may not even start today.
RESULT:   France   2-1     Mbappe played 90′ and passed well, but was not otherwise involved offensively really.  Jedanik got the goal(on penalty) for Australia.
B.  Sporting Kansas City vs. FC Dallas – US Open Cup
The MLS Western Conference's co-#1's face off in a match that it's a shame won't happen even deeper in the FA Cup tournament.  The winner today have to be thought a – if not the – favorite to win the trophy.  Neither side have lost since April.  Dallas more specifically are on a five-match win streak.
RESULT:   3-2      KC with the winner at 89′
Number B, displaying the colors proudly.
Chicago Red Stars vs. Portland Thorns – NWSL
These two are 5th and 4th place, respectively, as league-average as they can be.  But this is a crucial match since only the top four make it to the postseason.  Chicago have been earning some draws, but haven't won a match since mid-April.  Portland had been playing better, but got destroyed at home by the #1 North Carolina Courage in their last outing.
RESULT:   1-1
Pittsburgh Riverhounds vs. New York Red Bulls II – USL
With World Cup going on, this is a time for second-division USL to a little attention.  This is another 4th versus 5th-place matchup.
Pittsburgh have really surprised this season.  they've figured out with their squad that their best hope always lies in defending, keeping the overall scores very low.  They're Louisville-light.  NYRB II go the opposite route.  Can the 'Hounds control the pace on their own pitch today?
RESULT:   Pittssburgh   3-0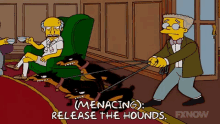 Valladoid vs. Numancia – Spain Segunda Division
Scroll back a few days for the high drama that was Noob's second heartbreaking, uncomfortable scene seeing Valladoid again.  Could there ever be a When Harry Met Sally-ending for Noob and Valladoid?
This match is the second leg of their Promotion Playoff final.  Numancia got rocked in the first match of this two-legged tie, at their own place, 0-3.  They're going to need a miracle to move up to La Liga now.
RESULT:   1-1     Congrats to Valladoid, Promoted!  4-1 agg.
Frosinone vs. Palermo – Italy Serie B
Palermo held serve in the first leg of this league's Promotion Playoff final, winning 2-1.  But that goal they allowed to Frosinone could prove costly.  Frosinone would win even just 1-0 today at their stadium, move to Serie A on away-goal tiebreaker.
RESULT:   Frosinone   2-0     That's enough to get Frosinone Promoted, 3-2 agg.  Way to go!
Which clubs will be the Jeffersons of their leagues today?
Sunday
Germany vs. Mexico – FIFA World Cup
For the least-seasoned of Noobites, reminder:   This is the Group Stage, in which the 32 teams are divided into pods of four.  Each within the pod plays the others just one match each.  Top two finishers advance to the bracketed Knockout Stage.
Welcome to Group F, current home of world top-tanked Germany.  #15 Mexico is most likely to be the 2nd-place finisher, though Sweden is a popular dark horse to get through.
Germany are the defending champs, and no team has gone back-to-back-since Brazil in 1962.  They surprisingly struggled in their warm-up friendlies lead into WC.  Mexico have as well; their offense has absolutely dried up (one goal in last four matches).
If injured defender Boateng is fit for Germany, their back line should be able to hold against Javier Hernandez and "El Tri".  Mesut Ozil is the offensive player to look for with the Germans.
And there's your water cooler-chat level preview.  Be free!  Roam the interwebs for truly in-depth coverage.  Noob will.  We learn.
RESULT:   Mexico   0-1      Boateng played for Germany.  Mexico still gets the only goal and the surprise win!   Javier Hernandez had the assist.  Mexico played much, much faster than the Germans.
Costa Rica vs. Serbia – FIFA World Cup
Noob wrote previously that we'd typically stick with one WC match a day, mini-preview the biggest, most relevant one for the newish American fan.  But we're always going to highlight fellow CONCACAF teams.
The Serbs are back after having missed the 2014 event.  They are ranked 34th in the world.  Like Spain, they surprisingly fired their manager after qualification.
Costa Rica is Noob's surrogate team to cheer for most.  They're in our association and ranked right about where the U.S. is (#23).  They have struggled in all friendlies against top competition this last year.  To have a chance ate advancing, they've got to get three points here.  Bryan Ruiz will need to have a day, so look for him on offense.
RESULT:   Serbia   0-1     Ruiz had a blocked shot on goal for CR.  He passed well enough, yet was ultimately outplayed.
Bryan Ruiz practices his weak kung fu before a friendly.  
Focus, Bryan!
Portland Timbers II vs. Colorado Springs Switchbacks – USL
PT2 are in 4th in the West, but are coming off a 1-2 loss to awful OKC.  Colorado Springs are 9th, one spot out of a playoff berth.  They're last match loss to KC is easily understandable.  The 4-1 drubbing they took at expansion Las Vegas is less so for the usually defensively-stalwart Switchbacks.
Peel Godred vs. Callan – Isle of Sodor Cup
Welcome back to Noob exclusive coverage of Isle of Sodor FA Cup!  At least it seems to be exclusive.  I'm not finding any elsewhere.  Leave a Comment on the site if you happen to find any, Noobites.
Peel Godred will be a Premier League side when their formal FA forms their planned three divisions.  They finished 6th this last season in the informal league.  Also often just called "Peel", this is the population base in the north central part of the country.
Callan were also a midtable team in what will be the Second Division.  They're a smaller town near the West Coast.  They're limited in their player pool as fellow D-II'ers Arlesburgh are right next door.
Check out the coming Isle of Sodor Cup page link on the right-hand side of this site's main page soon!  Full group stage tables will be forthcoming, then hopefully some game recaps a/o stats.
RESULT:   Peel Godred   1-0
So long from Peel Godred! – waiting for pre-Cup parade to start!