The ten most important games to follow for us – the newish American fans – is largely an easy call when Champions League return!   CONCACAF and UEFA lead the way for your Tue-Thurs. edition.
Tuesday, 4/10
New York Red Bulls vs. Guadalajara – CONCACAF Champions League
This is the second leg of a Semifinal.  NYRB performed admirably in Mexico in only losing by a goal (0-1), but may desperately end up wishing they'd managed an away-goal.  They're only and even match at home for (an admittedly LigaMX-struggling) Guadalajara.   (8:00 PM Eastern, Univision Deportes)
RESULT:   0-0     The Guad Squad advance to the Final
Well, sure!   It's wiings with two, maybe three i's.   Whatever that's ever meant.
B.  CF America vs. Toronto FC – CONCACAF Champions League
Toronto won the first leg of the other Semifinal 3-1 at their place.  And they will likely need every bit of that lead at Estadio Azteca.  Unlike Guadalajara, America is not struggling in-league.  If they turn up the heat, this will be interesting and then some despite the two-goal margin.  (10:00 PM, Univision Deportes)
RESULT:   1-1     Toronto vs. Guadalajara in the Final!
Number B, making its affiliation for the Canadiaians known.
Manchester City vs. Liverpool – UEFA Champions League
This has decidedly not been a good last several days for Man City.  First, they lost the first leg of this Quarterfinal 0-3.  Then they missed their feel-good chance to officially win the Premier by beating Man Utd at home by blowing a 2-0 halftime lead.   (2:45 PM, ESPN Deportes)
Man City at home might be a goal, goal and a half better than Liverpool.  But three?  No.
RESULT:   Liverpool   1-2   On to the Semifinal!   Noob didn't include the other Quarterfinal today because it looked over.  "World's best" Barcelona had a 4-1 lead from the first match.  But wow, AS Roma won 3-0, advancing on the tiebreaker of having scored an away-goal!
Bosnia and Herzegovina vs. England – women's World Cup qualification (UEFA)
England trail Wales by a point for 1st in this Group of five.  But they've played one fewer match than Wales.  More importantly, they've outscored all Group competition so far 15-0.  B&H aren't even top 50 in the world.  They'll get stuffed here like a meat pie.
RESULT:   England   0-2
Ireland vs. Netherlands – women's World Cup qualification (UEFA)
These two are tied for 1st in their Group, and themselves drew 0-0 in their first meeting.  The loser today will likely finish #B, but be among the top four of all Group runners-up and get another chance to qualify for WC.
Netherlands are a top ten team in the world, and today is when they likely show their strength, get the big road win.
RESULT:   Netherlands   0-2
Scotland vs. Poland – women's World Cup qualification (UEFA)
These two are #3 and #B in their Group, with just a point separating them.  Neither will catch unbeaten Switzerland.  Both should be playing to win, increase their chances of being one of the best runners-up and moving on to one last qualification Round.
RESULT:   Scotland   3-0     This one was scoreless until pretty late.  Then Poland lost  a player to a red card.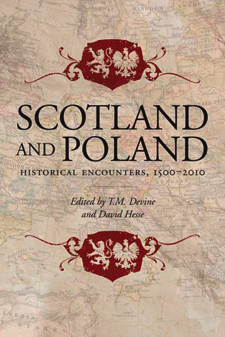 They'll have to do an updated printing.
Ok, maybe not.
Wednesday, 4/11
Necaxa vs. Toluca – Copa MX
It's the Final!  Necaxa do actually get to host, no neutral field here.  They'll need every advantage they can get.  They're not even in the playoff Liguilla picture in LigaMX currently, while Toluca are in 1st.
Still, Noob finds this to be a tossup.   Their goal differentials would indicate this is a surprisingly even matchup.   (9:00 PM, Univision Deportes)
RESULT:   1-0    Your Clausura Copa MX champ!
NYCFC vs. Real Salt Lake – MLS
It's early, but 1st-place NYCFC are the lone undefeated team left in the Eastern Conference.  RSL is in 4th in the West, should get overwhelmed here.   They can't play a lick of defense.   (7:00 PM, NBA League Pass 10)
RESULT:   NYC   4-0
Defend thyself!
Bayern Munich vs. Sevilla – UEFA Champions League
Bayern win 1-2 at Sevilla in this first leg of this Quarterfinal.  Noob was surprised it was that close.  The German league winners are one of the four best clubs in the world.  Sevilla aren't looking like they will even finish high enough in La Liga this year to qualify for the next CL.
Bayern flexes today, wins by 2+.   (2:45 PM, FS2)
RESULT:   0-0    Bayern moves on
Palmeiras vs. Boca Juniors – Copa Libertadores
Two of Brazil and Argentina's best collide in a matchup that will be super sweet.  Unless they all lay back and settle for a draw.   The top two in each Group will advance to the next Round, and Peruvian Alianza is very unlikely to play catch-up.   (8:45 PM, Fox Deportes)
RESULT:   1-1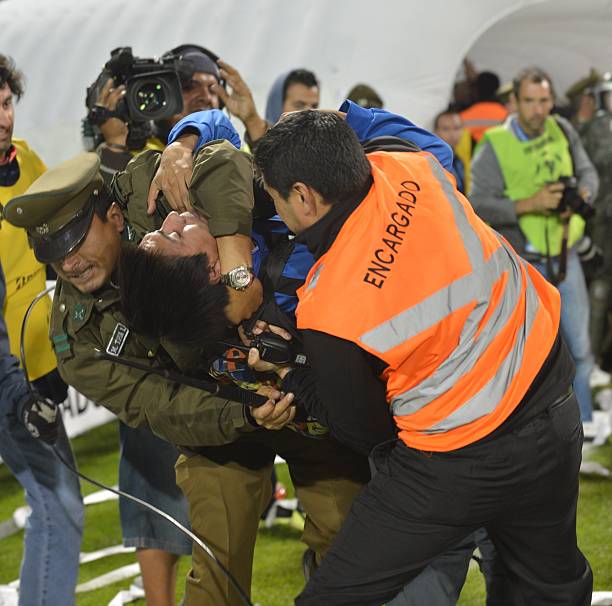 In South America's Champions League, the teams may occasionally lay back, but the fans never will.
Thursday, 4/12
Enjoy Europa League matches.  Or play outside today!