Tuesday, 1/30
Huddersfield Town vs. Liverpool – English Premier League
We lead off with a couple of British teams looking to right their ships.  The hosts have lost their last two league matches, and neither to very good squads.
Worse, though Liverpool are still in 4th, they have lost their last two matches to EPL's worst two teams.  They are only two points above dreaded and Noob-reviled Tottenham  Sir Topham Hatt Hotspur.    Maybe they shouldn't have strangely traded away their superstar midseason.
RESULT:   Liverpool   0-3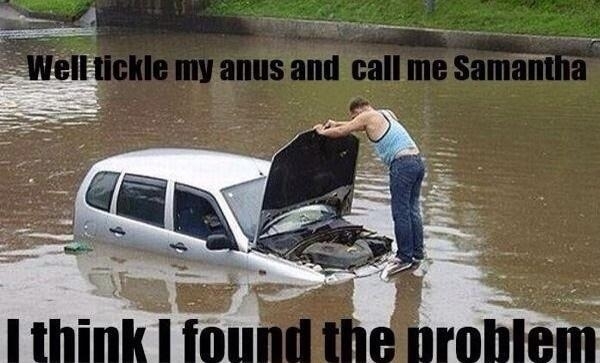 As confusing as this is, this is you, Liverpool.
B.  Atalanta vs. Juventus – Coppa Italia
Noob does NOT understand this event.  Oh, I get that it's their FA Cup, and that this is the first leg of a Semfinal.  But the second leg won't be played for a month.
RESULT:   Juve   0-1
That's numero B to you.
And that B looks regular.  And the scooters?….Noob's head hurts…
Al Ahly vs. Ismaily – Egyptian Premier League
Africa's top league does it right, Italia – so pay attention!  See, 1st place hosts 2nd place.  So simple, even this Noob can understand it.
RESULT:   Al Ahly   1-0
Wednesday, 1/31
Tottenham

Sir Topham Hatt Hotspur vs. Manchester City – English Premier League
All Noob-bias aside, Hotspur hasn't shown the offense to be able to punch through to the top four of EPL and snag a Champions League berth.  But Man City's run away with the league title, so it could be interesting to see if they have a hiccup on the road.
RESULT:   Hotspur   2-0       Hiccup, indeed
Now, Noob-bias back front and center –
Quick, someone pee on that traitor's corpse
Mexico vs. Bosnia and Herzegovina – international friendly
B&H is on tour, having just played USA a couple days ago.  That match went scoreless.  Mexico will test them more severely.
RESULT:   Mexico   1-0
Apollon Limassol vs. APOEL Nicosia – Cypriot First Division
1st place hosts 2nd!  Wrap your arms around the sweetest of matches, Noobites.
These two are just a point apart in the table.  The league title will be decided via playoffs with four other clubs, but don't think they both don't want the regular season trophy.  Apollon have only surrendered 11 goals in 21 games.
RESULT:   APOEL   1-2      And we have a new #1 in Cyprus
Millonarios vs. Atletico Nacional – Primera A Championship Final (Colombia) 
The question mark is because Noob's not 100% sure what we're getting here.   These are the best two teams from last season, each having won one of the half-seasons.
But whether this is a "meaningless" Supercopa-type event to kick off the 2018 regular season or is actually determining the overall champion for last year, I'm at a loss.
RESULT:   0-0      Still not sure if this was just an exhibition or something more
Sure, pile on the confusion.
But Noob sees that Subway across the street .  Eat fake chicken fresh, bitchez.
Thursday, 2/1
Chelsea vs. Manchester City – WSL 1
A while back, Reading FC earned a draw against Chelsea Ladies.  That's the only blemish on the record of either of these sides.  #2 vs. #1, Noobites!
Barring a surprise push from Liverpool, these two will be the English reps for Women's Champions League this year.
RESULT:   0-0
Leganés vs. Sevilla – Copa del Rey
This is the first match of a two-legged Semifinal tie in Spain's FA Cup.  The host "Cucumber Growers" are the lowest in the La Liga table of all four teams remaining.  They're in 11th and have a world of trouble scoring.  Still, 6th-place Sevilla actually have a negative goal differential of their own.
Noobstradamus has had a vision!  I won't bore you with the details.  Soccer balls, dancing 30' tall cucumbers, a suburban Madrid bus that clipped me, smacking my head to a curbside… you know, the usual.   Sevilla will be more focused on trying to climb the La Liga table, and Leganés will be victorious!
RESULT:   1-1         Jury's still out, since this only Leg 1
Weird?  Sure.  
But at least -I- didn't talk about urinating on a dead guy.
Oriente Petrolero vs. Jorge Wilstermann – Copa Libertadores qualification
We Tracked O.P.'s opening q-round matches as they try to sneak into one of the final Copa spots for later this year.  Next, they face off against one of their own league foes, and a better one at that.  First match of two-legged tie here.
RESULT:   Wilstermann   1-2